The WWE is coming to Netflix, with a new series focussing on veteran wrestling star The Big Show.
The series, called The Big Show Show, will begin production on August 9 and will initially run for 10 30-minute episodes, all of which will be available via the online streaming service.
The show, produced by WWE Studios, will be a live-action family series exploring how a retired wrestler copes with living with his teenage daughter, his wife and two other daughters.
The Big Show, whose real name is Paul Wight, is one of just nine wrestlers to win both the WWF/WWE and the WCW world heavyweight titles.
"When the teenage daughter of The Big Show, a retired world-famous WWE Superstar, comes to live with him, his wife and two other daughters, he quickly becomes outnumbered and outsmarted,"
"Despite being 7 feet tall and weighing 400 pounds, he is no longer the center of attention."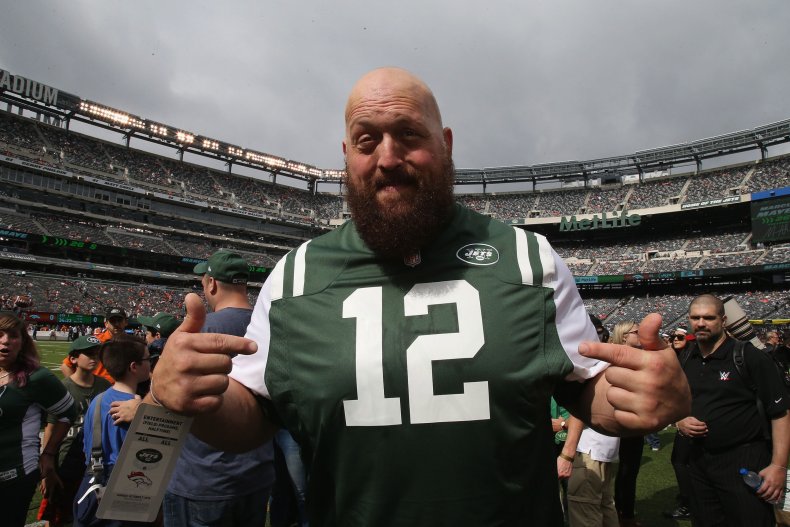 In addition to Wight, the show will star Allison Munn from Nicky, Ricky, Dicky and Dawn and Reylynn Caster, who previously appeared on American Housewife.
Juliet Donenfeld and Lily Brooks O'Briant, who were part of the casts in Pete and the Cat and The Tick, respectively, will also feature.
Happy Endings executive producer Josh Bycel and LA to Vegas writer Jason Berger are two of the executive producers, along with Susan Levison and Richard Lowell.
Wight, who initially wrestled in WCW under the name The Giant, is not new to TV roles.
The 47-year-old has featured in cameos and starring roles on several TV series, including Happy!, One on One, Psych, Burn Notice and Supah Ninjas.
He has also appeared in minor roles in a series of movies, chief among them WWE Studios and MGM production Fighting With My Family.
In the movie, Wight co-starred along Dwayne "The Rock" Johnson, another former WWE star who has since become a Hollywood star.
The Big Show also featured in Knucklehead and Vendetta.
The upcoming sitcom is the latest collaboration between WWE Studios and Netflix. It comes a month after the two companies announced they were teaming up to produce The Main Event, a feature film charting the progression of an aspiring wrestler aiming to become the next WWE sensation.
The movie features Seth Carr playing the role of the 11-year-old, along with Tichina Arnold, Ken Marino, Adam Pally and WWE superstars Kofi Kingston, The Miz and Sheamus.
Uncommon Knowledge
Newsweek is committed to challenging conventional wisdom and finding connections in the search for common ground.
Newsweek is committed to challenging conventional wisdom and finding connections in the search for common ground.
About the writer
Dan Cancian is currently a reporter for Newsweek based in London, England. Prior to joining Newsweek in January 2018, he was a news and business reporter at International Business Times UK. Dan has also written for The Guardian and The Observer.