'Big Sky': Did Ryan Phillippe's Character Die on the ABC Show?
Big Sky on ABC had been advertised as a three-hander starring Katheryn Winnick, Kylie Bunbury and Ryan Phillippe, but it seems like that was a trick, and that Phillippe's character Cody was always meant to be killed off in the first episode.
In the first episode of the drama from Ally McBeal and Big Little Lies creator David E. Kelley, we met private investigator Cody Hoyt (played by Phillippe) and his investigating partner Cassie Dewell (Bunbury), who are looking into the disappearance of two sisters in Montana.
In the episode, we meet Ronald, an emotionally disturbed man in his late 30s who still lives with his mother, and Rick (John Carroll Lynch), a Montana State Police officer.
We know that Ronald is the one who has kidnapped the two girls, but Rick just seemed like a well-meaning but slightly eccentric officer. Until that is, he shot Cody at point-blank range in the face before calling Ronald and telling him, "you've been sloppy."
Phillippe fans may be upset to know that it seems this is no trick, and Big Sky has killed off one of its main characters early on, Psycho-style.
This was something that Bunbury had accidentally let slip on Good Morning America, when she said: "I was shocked as well and really excited that ABC is taking a chance like this to kill off a star like Ryan."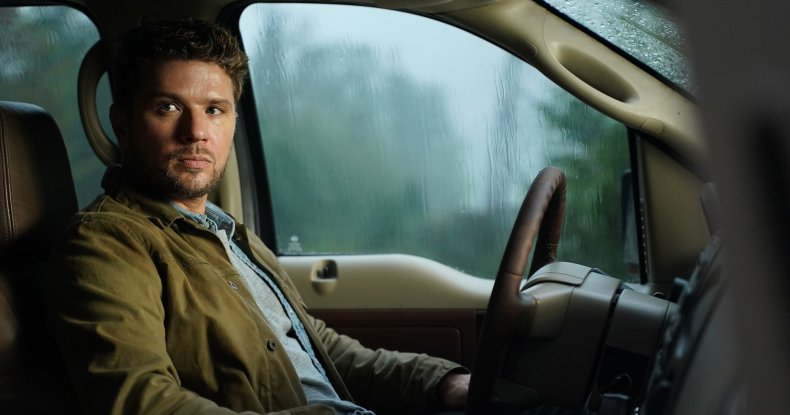 Phillippe himself also suggested that his character is definitely dead on the show. He told journalists at a digital press screening: "I think it sends the message that in a series like this, no one is safe, so you really have to pay attention and hope that the people you love stick around."
Asked whether his character is dead, Phillippe said: "You've got to watch next week"— though at that range and with that much blood at the scene, it might take a miracle (or a big Big Little Lies-style plot twist) to save him. He later called Cody a "dead character," however, so it seems as if the writing is on the wall for him.
Phillippe is said to be returning for a number of episodes in what are likely to be flashbacks, with the Cruel Intentions actor saying: "I will say it's not the last you'll see or hear of him." The rest of the series will focus on Cassie and Cody's estranged wife Jenny (Winnick) as they put aside their difference and try and solve the murder of a man they both had feelings for.
Though it is a big twist to kill off a main character in its first episode, it is not unprecedented in the world of TV. Shows like Oz, The Shield and more recently On Becoming a God in Central Florida have killed off what seemed to be a main character in their opening hours.
The trick was even pulled off on another show this month. HBO's Industry was advertised as focusing on four young employees at a London investment bank, only for one of them to die of an aneurysm at the end of Episode 1 after working one too many pill-driven all-nighters.
Big Sky continues Tuesdays at 10 p.m. ET / 9 p.m. CT on ABC.