As we write, Russia's illegal and unprovoked invasion of Ukraine, riddled with war crimes targeting innocent Ukrainian men, women and children, is on vivid display across TV and computer screens the world over—except in Russian media. In this complex world, rarely have the battle lines between good and evil been so clear. Yet, President Vladimir Putin's state-run media is doing its best to prevent Russia's own citizens from seeing the evil committed in their name, which almost all the rest of the world sees and condemns.
Through an avalanche of sanctions, stockpiles of weapons and other aid, the United States and its NATO allies are supporting Ukraine and its people in their fight for freedom. At the same time, the free world has launched a "truth" offensive targeting the Russian people. And it is U.S. information platforms that have become an instrument in the arsenal of freedom.
The current conflict is a stark reminder of the difference between closed and open societies.
Through state-owned TV and regime-backed social media, the Putin regime disseminates lies and propaganda to convince the Russian people (and apparently, even their own military conscripts) that Putin has launched a noble "special military operation" to "de-Nazify" their next-door neighbor, Ukraine. Putin has even prevailed upon Chinese-owned information platforms to deliver regime-friendly propaganda in Russia and abroad.
Despite Putin's efforts, his regime cannot block the Russian people from finding the unfiltered truth, if they look for it, emanating from Western information platforms. Social media in open societies has enabled the truth to pierce the propaganda. Even if you are located in Moscow, type the words "Vladimir Putin" and "war criminal" into an American search engine and you will find the unfiltered truth, largely the same as you would see on a laptop in the city of Moscow, Idaho. Ukrainian President Volodymyr Zelensky has also effectively leveraged the reach of Western platforms to rally international support for the Ukrainian cause, by putting on vivid display Russia's brutality and war crimes, exposing the Russian elite's corruption and trumpeting the outgunned but heroic Ukrainian military's victories over the invading Russian army.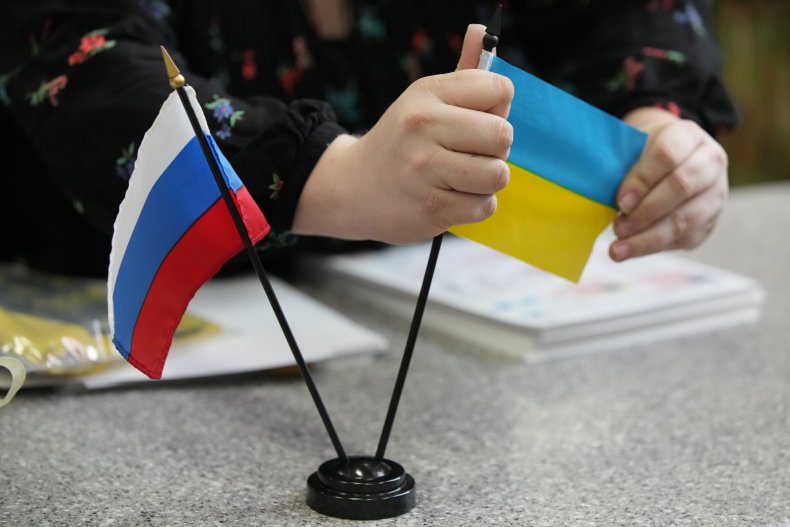 No ruler, no matter how autocratic and powerful, is immune for long from the public opinion of their own people. If they saw the same unfiltered truth, the Russian people at large could not possibly support Putin's unprovoked invasion of Ukraine, and the brutal manner in which it is being prosecuted. Putin must know this, which explains the need to cover up the truth with a state-run propaganda campaign of lies and distortions. The truth, if and when it becomes known by the Russian people, is Vladimir Putin's Achilles' heel.
We have both been critical of social media from our respective political experiences. Critics on the right accuse social media of censoring conservative voices and a left-leaning bias; critics on the left accuse social media of permitting right-wing extremism to pervade its platforms. Big Tech has become a rare object of bipartisan demonization. Each for their own reasons, Democrats and Republicans have come together on Capitol Hill to craft legislation aimed at dismantling Big Tech.
There are legitimate concerns about Big Tech's practices. Some believe the only answer is antitrust legislation. This is the wrong answer. In addressing concerns around Big Tech, Congress must be careful not to use a saw when other more precise tools will do. Put another way, Congress must not lose sight of the reality that U.S.-based tech companies are today providing open platforms that promote freedom around the world. Despite the best efforts of closed societies such as Russia and China to keep their citizenry in the dark about their malign conduct, Western platforms are a valuable medium for truth in those societies.
Accordingly, we call for a careful national security review of the pending antitrust legislation aimed at Big Tech. Legislation pending in both the House and Senate would require non-discriminatory access to U.S. digital platforms for all "business users," including foreign ones. This could potentially require U.S. platforms to broadcast the false propaganda of autocratic regimes—a step backward in U.S. efforts to combat harmful foreign disinformation and even attempts by our adversaries to influence our own elections. Other parts of the so-called American Innovation and Choice Online Act would constrain U.S. companies from removing malicious actors and integrating cybersecurity tools to their platforms, possibly leaving U.S. tech infrastructure vulnerable to America's foreign adversaries. These national security risks have been acknowledged by the legislation's sponsors. Nevertheless, they have not been addressed as part of any meaningful review of the legislation for their implications to U.S. national security.
As Congress evaluates antitrust legislation aimed at Big Tech, legislators should not overlook the virtues of free and open U.S.-based information platforms. Holding Big Tech accountable is important. But, in the name of competition, we should not hand the competitive edge to those who do not share the values in a free society—open access to truth for those who seek the truth. There is no better example of this imperative than the struggle for freedom in Ukraine right now.
Robert C. O'Brien is the chair of American Global Strategies LLC and served as the 27th U.S. National Security advisor from 2019-2021.
Jeh C. Johnson is a partner at Paul, Weiss, Rifkind, Wharton & Garrison, LLP and served as the 4th secretary of Homeland Security from 2013-2017. Both of their firms represent clients in the technology sector.
The views expressed in this article are the writers' own.