Unlike Trump, Macron to Tax Big Tech Companies Google, Apple, Facebook and Amazon from January 2019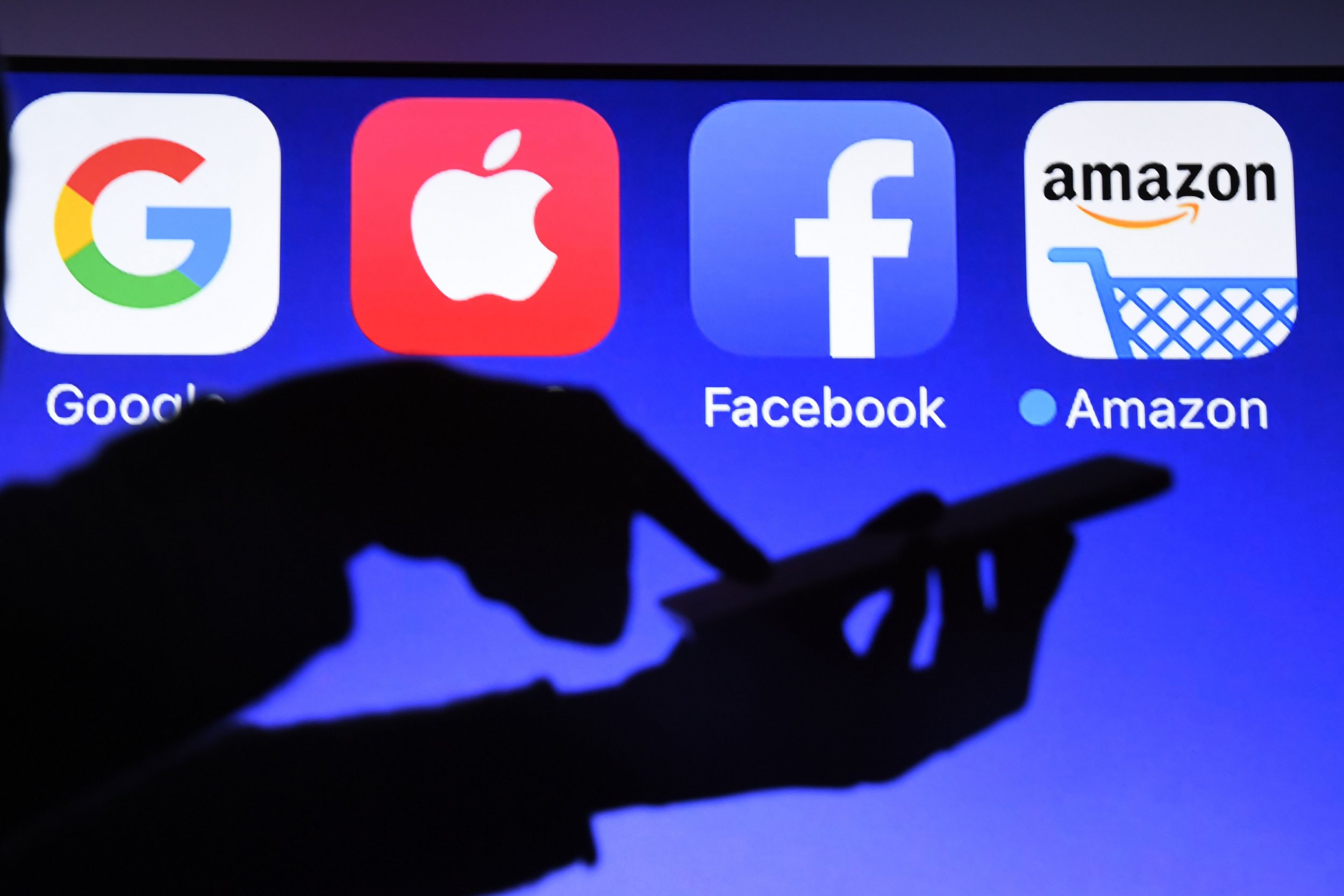 The French government will levy a new tax on some of the world's biggest tech companies, starting on January 1, officials announced Monday.
The planned tax—hitting the tech goliaths Google, Apple, Facebook and Amazon—could bring in 500 million euros annually, Economy Minister Bruno Le Maire said during a conference on Monday, Agence France-Presse reported.
Read more: Trump's tax law is pushing people to divorce faster to save money
It appears as if France has chosen to stand apart from the European Union, after some nations opposed a 3 percent tax on the companies' online revenues.
New taxation was proposed this year amid allegations that the companies were taking advantage of being based in lower-tax countries. The deal, which required support from all 28 EU states, was opposed by Ireland and "some Nordic countries," Reuters reported earlier this month.
The move comes as President Donald Trump has also been sending mixed messages on the matter of regulating big tech, which he has lambasted as biased.
On the subject of antitrust laws—which aim to promote fair competition among companies—Trump told Axios last month that his administration was still looking at the matter, but he declined to outline any exact plans. He also criticized the EU's harder stance on taxation.
In July, the EU fined Google more than $5 billion for antitrust violations, and Apple, Facebook and Amazon have been accused of avoiding taxes around the world for years.
The U.S. president said: "The European Union takes a lot of money out of our companies and I actually went to my people and said, 'You know, if they're gonna do it we should be the one doing it, not them.' These are our companies…and they're great companies."
Trump continued: "I'm not looking to hurt these companies. I'm looking to help them. As far as antitrust is concerned, we'll have to take a look at that, but I want them to do well."
According to AFP, Le Maire said Monday that the standalone French tax would not be limited to turnover but would also include "advertising revenues, platforms and the resale of personal data." He said his government was hoping the wider EU plans could be adopted within the next year. "I hope that Europe will live up to its ambitions and its values," he said.
The EU tax proposals have been debated by the Organization for Economic Co-operation and Development and heavily pushed by officials from France and Germany.
The so-called "GAFA tax" takes its initials from each of the major technology firms likely to be affected by the new tax—Google, Apple, Facebook and Amazon.
In May, Reuters reported that French President Emmanuel Macron had warned technology executives at a conference: "There is no free lunch. So I want from you some commitments." After mingling with big tech CEOs, he later said: "France is in favor of tough regulation, and this event won't change that."