The Strange Majesty of Big Thief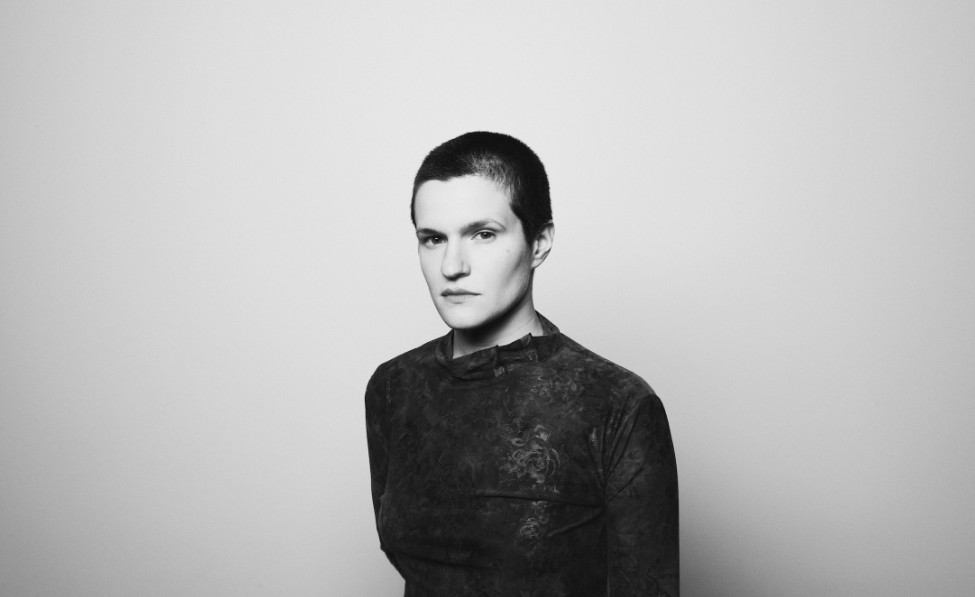 One of the best albums of 2017 was recorded nearly by accident.
The members of the indie-rock group Big Thief were house-sitting for a friend in upstate New York. The property is a picturesque farm that doubles as a recording studio—goats and sheep and analog studio equipment living in harmony in the Catskill Mountains. The owner was out of town for a month.
"That was an entire month of uninterrupted time to just record," says the band's singer, Adrianne Lenker. It was a snowy winter. Lenker and her bandmates wrote songs and built bonfires. An album, the beautiful and troubled Capacity, emerged from virtually nothing. It is even better than the band's first album, Masterpiece, which somehow lived up to that lofty title. "It didn't really feel like a great hustle," Lenker says of the recording process. "It just felt natural."
The songs on Capacity bristle with a sense of intimate familial trauma. The quiet ones are strangely harrowing: On "Coma," the singer wills her mother to wake up from a "protective coma." "Shark Smile" sets a tale of a grisly car accident to an unsettled alt-country groove. "Mythological Beauty," the album's wrenching centerpiece, explores years of family history in five minutes and seven seconds. (The song's climax reconsiders a near-death experience from Lenker's youth when a railroad spike fell and cut open her skull. In the song, she considers what that drive to the hospital was like for her mom: "I was just 5 and you were 27 / Praying, 'Don't let my baby die.' ")
"Everything is pretty much autobiographical or biographical," Lenker says of the songs. "I don't think I've ever just made something up out of thin air.... Everything feels true to me, whether they be physical experiences on Earth or more inner kind of..."—she pauses—"I wanted to say psychic experiences. Just…internal, you know? There are some things that happen externally in the physical way and then there are just processes of the heart and soul."
Related: Our favorite albums of 2016
Lenker, now 26 (nearly the same age her mother was at that frightening moment when she was 5), is soft-spoken and thoughtful, with a singing voice that quivers and shakes with quiet intensity. When I call her for an interview, she answers in Texas from a touring van—"her name is Bonnie"—where she has been staying in between tours. "I don't currently have an apartment or anything. All my stuff is in storage.... I've been staying in Bonnie for the last while. She's become a clubhouse for our friends."
Lenker's path to a music career has not been conventional. In a story in Pitchfork, she recounted her unusual youth: She was born into a religious cult, living with her parents in a blue van and moving all over the Midwest. Later, her parents separated and left the religious life, and Lenker lived in Minneapolis with her father, who taught her "everything he knew" about music. She performed in bars at 12 and scored a full ride to Berklee College of Music at 17. When she moved to New York in 2012, she encountered a guitarist named Buck Meek, with whom she began performing and later formed Big Thief. (The band is rounded out by Max Oleartchik on bass and James Krivchenia on drums.)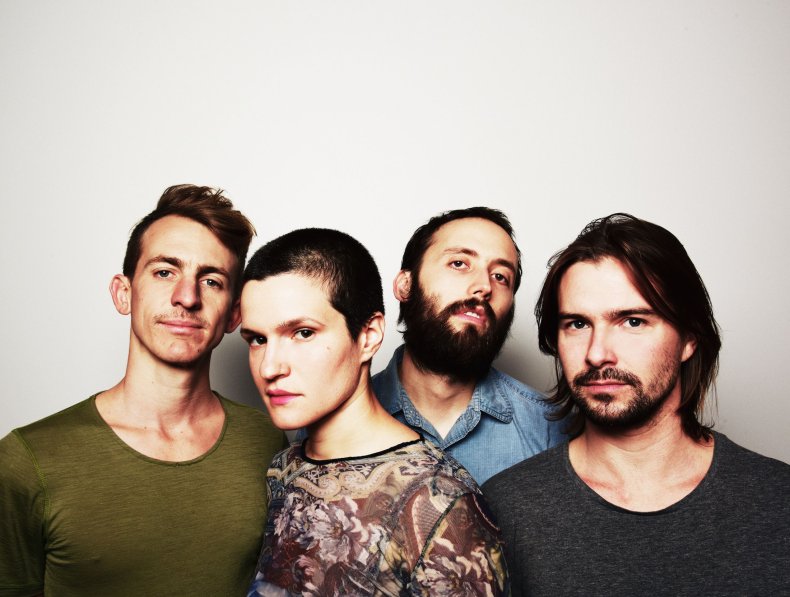 Big Thief's music sounds gorgeous and fragile, though there's a dissonance to it, like the clanging guitar-and-percussion rattle of Capacity's title track. There are fuzzy textures and sharp-pointed guitar solos (see: "Real Love," from Masterpiece). It doesn't feel rooted in any particular year or tied to fleeting trends. It's oddly timeless in that way—Capacity sounds as though it might have been recorded in 2017 or 1997 or 1987. (On their BandCamp page, Big Thief describes itself as "like the feeling of looking at a dog and suddenly marveling that it is like you but very not like you.") The band is commonly pegged with the "folk-rock" label, though that feels inadequate: Big Thief sounds somehow haunted, nothing like the whoops and hollers of Mumford & Sons or the rustic harmonies of Fleet Foxes. It's a more introverted stylistic meld. For Lenker, any genre label is inherently troubling.
"I don't identify with genre," the singer says plainly. "Any time you bring something out of an intangible space [where] you can witness all of its beautiful fluctuation and inherent energy and you bring it into the realm of words, you're losing something. You lose something when you try to communicate belief to someone. It doesn't compare to what it would be like for them to just hold belief in their hands and see it for themselves. It's just the human tendency to want to compartmentalize things."
On the subject of Mumford & Sons, she's sympathetic. "Even Mumford & Sons are human beings making music. The term folk-rock and the connotations it has were all put onto them by other people and their perceptions. I don't think it really speaks to the inherent quality. I feel like I would never do that—voluntarily label [my music]. But I think it helps other people understand the realm that it exists in."
I ask what the new title means: Why Capacity? There's a story there, too. It involves a close friend of Lenker's who writes short stories and novels. "She always has a hundred stories in her brain, and they all have different worlds that she's created with different languages she's made up. I remember asking her, How do you possibly remember all this stuff? How do you have the capacity to hold all this in your brain? She told me she doesn't think about humans having a certain amount of capacity. She feels like it's unlimited. Just thinking of myself as a vessel. I'm starting to think of myself as something a little bit more translucent. Something that doesn't necessarily contain and hold things, but [they're] actually flooding through me."
Since releasing Masterpiece in June of 2016, Big Thief has courted critical acclaim and converted some unlikely celebrity fans, including Jeff Tweedy and Carly Rae Jepsen. The success is both thrilling and "caution-inducing," Lenker says. She and her bandmates are reminding themselves to stay grounded, to remember "that our worth is inherent and it doesn't come from any kind of career. That if I lost my ability to play music tomorrow, I would still be Adrianne."
Big Thief is performing in New York City on July 20, opening for Conor Oberst.