Scientists believe people with a high BMI and a big waistline in their 60s could be more likely to have a sign of brain aging linked to dementia.
Researchers who published their findings in the journal Neurology studied 1,289 people who were an average of 64 years old. At the start of the study, the team measured the BMI and waist circumference of the participants. After around six years, the researchers followed up with the participants, who underwent MRI brain scans.
Of the total, 346 participants had a normal BMI, 571 were overweight, and 372 were obese. Among the normal weight group, the average waist circumference was 33 inches; followed by 36 in the overweight group; and 41 among the obese.
The team found a higher BMI was linked to a thinner cortex, which has been tied to Alzheimer's disease, the most common form of dementia, in the past. Alzheimer's is thought to make the cortex thinner, meaning old memories are lost. An estimated 5.8 million people in the U.S. are living with Alzheimer's.
The data revealed each unit increase in BMI was linked with a 0.098 millimeter (mm) thinner cortex. In the obese group, this jumped to 0.207 mm.
Study co-author Dr. Tatjana Rundek, of University of Miami Miller School of Medicine, said in a statement: "People with bigger waists and higher BMI were more likely to have thinning in the cortex area of the brain, which implies that obesity is associated with reduced gray matter of the brain.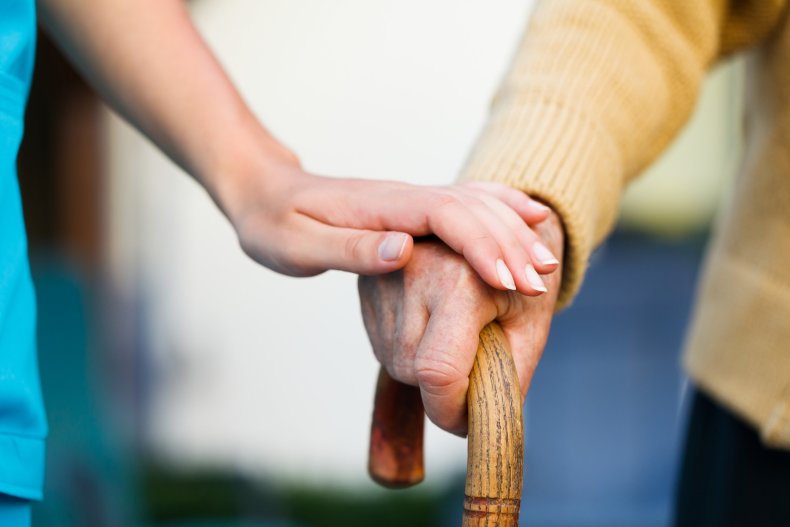 "These associations were especially strong in those who were younger than 65, which adds weight to the theory that having poor health indicators in mid-life may increase the risk for brain aging and problems with memory and thinking skills in later life."
Rundek said: "In normal aging adults, the overall thinning rate of the cortical mantle is between 0.01 and 0.10 mm per decade, and our results would indicate that being overweight or obese may accelerate aging in the brain by at least a decade."
The results are arguably positive, Rundek said. "By losing weight, people may be able to stave off aging of their brains and potentially the memory and thinking problems that can come along with brain aging.
"However, with the rising number of people globally who are overweight or obese and the difficulty many experience with losing weight, obviously this is a concern for public health in the future as these people age."
Study co-author Michelle R. Caunca, of the University of Miami Miller School of Medicine, told Newsweek: "From a public health perspective, prevention of pathological cognitive decline and dementia requires targeting modifiable risk factors. Targeting obesity, especially before old age, may be one potential way we can reduce the dementia burden on a population level."
"Our study, together with other studies, suggest that maintaining a healthy weight earlier in life before old age may also affect brain aging later in life. However, more research needs to be done to confirm this association."
Uncommon Knowledge
Newsweek is committed to challenging conventional wisdom and finding connections in the search for common ground.
Newsweek is committed to challenging conventional wisdom and finding connections in the search for common ground.
About the writer
Kashmira Gander is Deputy Science Editor at Newsweek. Her interests include health, gender, LGBTQIA+ issues, human rights, subcultures, music, and lifestyle. Her work has also been published in the The Independent, The Independent on Sunday, The i Newspaper, the London Evening Standard and International Business Times UK.