Why Was Big3's Roger Mason Jr. Fired? Former Commissioner Replaced by League Co-Founder Ice Cube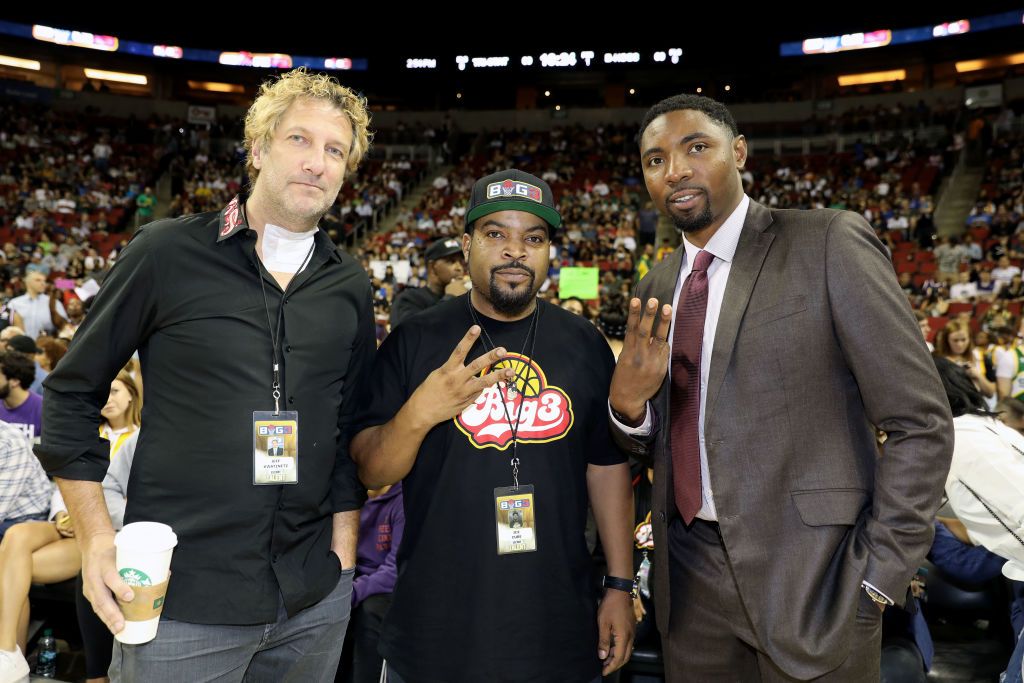 Roger Mason Jr. has slammed the BIG3 as "hostile and racist" as he denies claims that he was fired as commissioner due to alleged corruption.
Various outlets reported on Monday (March 13) that Mason was dismissed by the BIG3 because of his connection with two Qatari investors who owed the league millions of dollars.
TMZ.com first reported the news and revealed that the league's co-founder Ice Cube had been named as commissioner in Mason's place.
"I was terminated by BIG3 in retaliation for legal claims which I made last week in a letter sent by my attorneys to BIG3 Basketball alleging that the League had breached my employment agreement," a statement from Mason said, as quoted by USA Today.
"The violations of my agreement centered around BIG3 co-founder Jeff Kwatinetz, who has been engaged in a malicious, defamatory campaign of disparaging me in an attempt to prevent me from the performance of contractual duties and responsibilities.
"He has made countless unfounded attacks on my integrity, character, and leadership. The work environment at BIG3 has been hostile and racist resulting in the departure of valuable League personnel."
The Qatari investors, TMZ say, were sued by the league but Mason allegedly refused to cooperate in discussions due to a personal relationship with the men.
Mason claims that Kwatinetz made racials slurs when referring to black players.
The BIG3, which only debuted last year, is a three-on-three league with teams formed mostly of retired players. Mason, previously the deputy executive director of the National Basketball Players Association, had been appointed commissioner three years after retiring from playing.
"I am proud of the role I took in taking BIG3 from when it was merely a concept and transformed it into a successful basketball organization," he said.
"I am disappointed at the conduct of Ice Cube and other executives of BIG3 in levelling these desperate manufactured claims against me. It will not derail the success of my legitimate claims against the League."