Reported 'Bigfoot Erotica' Writer Heads to Congress After Midterm Election
Denver Riggleman, who reportedly writes Bigfoot erotica, is headed to Congress.
Riggleman, a Republican, who wrote a book titled Mating Habits of Bigfoot and Why Women Want Him, beat Democrat Leslie Cockburn in the race for Virginia's 5th Congressional District. Riggleman earned more than 53 percent of the vote, according to The New York Times, while Cockburn garnered 47 percent.
Cockburn revealed Riggelman's flair for Sasquatch revelry in July, when she posted a picture taken from her candidate's Instagram account.
The photo, which was captioned "Don't erase the censor box…," showed a picture of a muscular Bigfoot with a "censored" bar over the creature's genitals.
Riggleman defended the post and said that his interest in bigfoot did not involve erotica.
"Yes-I wrote a book about Bigfoot believers. Bigfoot pics by military bubbas are meant to be funny. I didn't know what Bigfoot Erotica was until @LeslieCockburn mentioned it. Weird things happening in her campaign-Let's stick to issues and Leslie's book. #bigfoot #DangerousLiaison," he wrote, referring to a text she co-wrote 27 years ago titled Dangerous Liaison: The Inside Story of the U.S.-Israeli Covert Relationship. Cockburn's supporters said the book criticized U.S.-Israeli ties, while opponents said the book was anti-Semitic, according to The New York Times.
The representative-elect also drew scrutiny during the campaign for appearing with Isaac Smith, who leads the white nationalist group Unity & Security for America, according to Rolling Stone.
Riggleman, who was endorsed by Trump, is an Air Force veteran and business owner who promoted cutting government spending and improving transparency, according to WWBT-TV. He also was in favor of gay marriage, WVIR reported.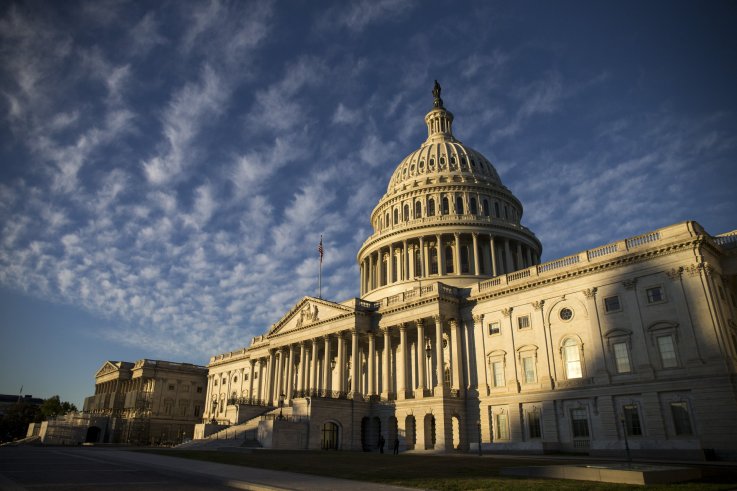 "There's a time I think when everybody has to fight, there's a time when you have three, really, positions you can take when you're going against sort of this overreach of government and what they're trying to do on this liberty movement," Riggleman said at a celebration speech on Tuesday night. "You can be in the fetal position and accept what's happening, you can run away, or you can fight and right now in the 5th District. This is the fighting 5th, liberty lives here."
His campaign website described him as "a family man first, not a politician," who wants to promote laws that aid "the average American." It also said that "Denver believes that government intrusion, bureaucratic mismanagement and crippling over-regulation are the biggest threats to achieving the American Dream. In Congress, Denver will be a steadfast conservative who will focus on a pro-business agenda."
Riggleman promoted his military experience, which he said he would use to address the "existential threats that face America daily," and advocated for building a wall at the U.S.-Mexico border "where it is conducive."
Reported 'Bigfoot Erotica' Writer Heads to Congress After Midterm Election | U.S.