Shots Fired After Alleged Bigfoot Encounter In Mammoth Cave
A man who opened fire in Kentucky's Mammoth Cave National Park claimed he was hunting Bigfoot, witnesses report.
Brad Ginn and Madelyn Durand were woken by strange noises Sunday night while on a weekend camping trip. They encountered a man who claimed he was on the hunt for whatever destroyed his campsite, warning them they were in "Bigfoot Country."
"[It] seemed a little weird that he would say that," Ginn told ABC 13 WBKO.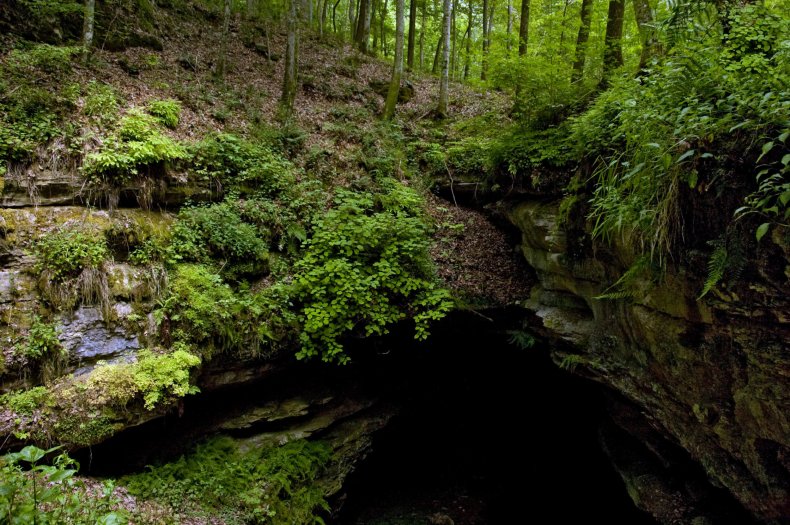 The unnamed hunter also advised Ginn and Durand to arm themselves.
"He said, 'I hope you have weapons' and then he flashed his gun at us. [He] was like 'I have this [gun], so if anything happens to you then just yell and I'll come,'" Durand told the station.
Moments later Durand and Ginn heard gunshots and dialed 911, before hiking five miles to meet up with park rangers.
Officials at Mammoth Cave confirmed (part) of their story: "Law Enforcement Rangers responded to a reporting of an individual with a firearm in one of our backcountry campsites in the early morning hours of Sunday, July 28," park spokesperson Molly Schroer said in a statement.
While she assure the public that the park was safe for visitors, Schroer said the investigation into the incident was "ongoing."
Despite the shooter's description, Mammoth Cave isn't really a hotbed of Sasquatch activity, according to the Bigfoot Field Researchers Organization (BFRO). The BFRO's database has cataloged more than 100 sightings of the cryptid ape throughout Kentucky, but that's relatively rare—particularly compared to Bigfoot hotspots like the Pacific Northwest and Deep South. (Even its neighbor to the north, Ohio, has nearly three times as many reported sightings of mysterious hominids.)
Mammoth Cave National Park sprawls over Edmonson, Hart and Barren Counties. Only Barren County has had a single reported encounter: In 2003, a Bigfoot hunter (a curator of the BFRO database) claimed he heard an cry that sounded like "a woman being brutalized" while on vacation with his family.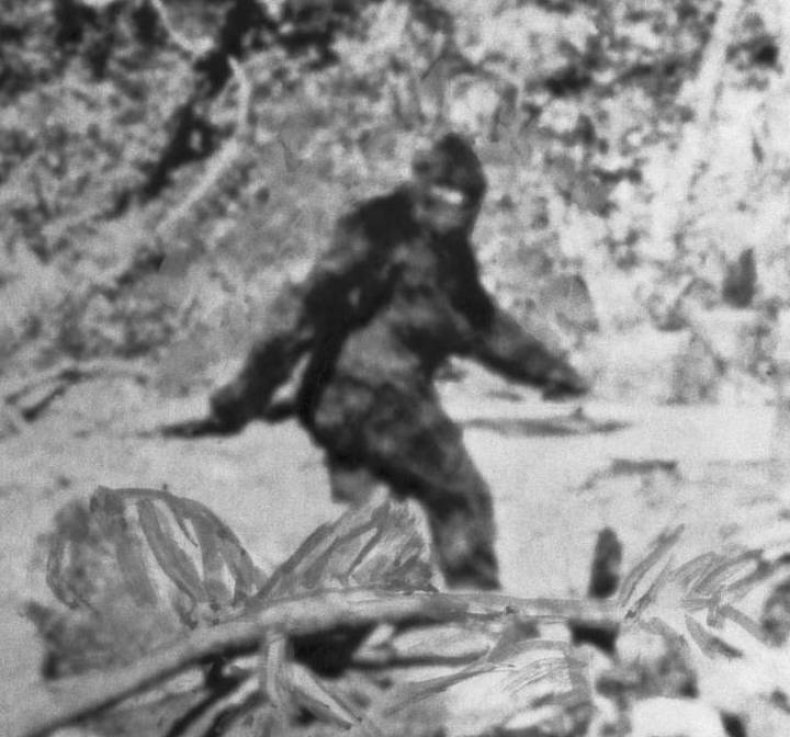 Legends of a hairy biped who haunts the Pacific Northwest predate the name Bigfoot. The term Sasquatch is believed to be derived from the Salish Indian word Sasq'ets, meaning "wild man" or "hairy man." It was coined by Indian agent J.W. Burns in the 1930s after working with the Sts'ailes people, who claimed to have a connection with the creatures.
One of the most famous Bigfoot "encounters" took place in 1924, when a group of miners near Mt. St. Helens claimed to have been attacked by six "apemen," who pelted their cabin with rocks.
Interest in the creature has continued despite any conclusive evidence of their existence. According to a 2014 AP poll, as many Americans believe in Bigfoot as the Big Bang Theory.