The Biggest Box Office Bombs of All Time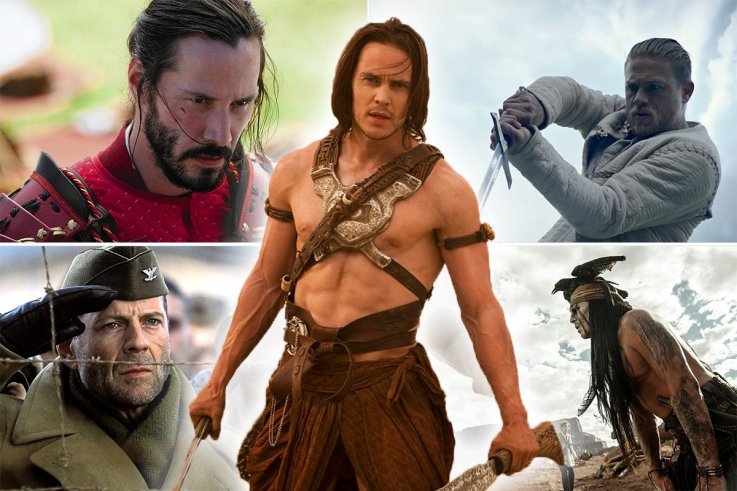 A Wrinkle in Time, the movie adaption of Madeleine L'Engle's much-loved science-fantasy novel, was released amid high expectations in 2018: Ava DuVernay's $100 million budget was the highest ever given to a female African-American director, and the cast—including Oprah Winfrey, Reese Witherspoon, Mindy Kaling and Gugu Mbatha-Raw—was praised for being both diverse and A-list.
But the film was greeted with poor reviews and an anemic box office, opening with a disappointing weekend gross of $33 million.
Still, DuVernay shouldn't worry too much: A Wrinkle in Time is still far from being one of the biggest financial disasters in Hollywood history. In fact, as budgets have grown, flops are increasingly common: Even adjusted for inflation, a majority of the worst box-office disasters were made in the 21st century.
Read more: Every movie directed by the Coen brothers ranked from worst to best
Desperate to launch the next big franchise, studios are packing high-budget spectaculars with expensive stars and elaborate digital effects. Even with huge marketing campaigns, though, these mega-epics still sometimes flop on arrival.
Take the saga of 2012's John Carter: The expensive sci-fi epic starring Taylor Kitsch was judged unmemorable by critics, and its global box office fell far short of its lavish budget. With a total cost of $350 million and an estimated production budget of $263 million, it's considered one of the most expensive films ever made. Due to its poor performance, planned sequels were canceled and Rich Ross, the head of Walt Disney Studios, resigned.
Read more: All of Dwayne "The Rock" Johnson's movies, ranked from worst to best
Other movies that top the list of box office bombs include literary adaptations, war movies, animated fare and even a few comic-book adaptations.
Using data from Filmsite.org, we've ranked the biggest box office bombs in film history, diving deep into the projects the industry wishes it could forget. Hollywood studios are notoriously secretive about their balance sheets, so the budgets and losses are just estimates. But those losses are adjusted for inflation, so older flops didn't escape under the radar.