The Week in Brexit: All the Biggest Battles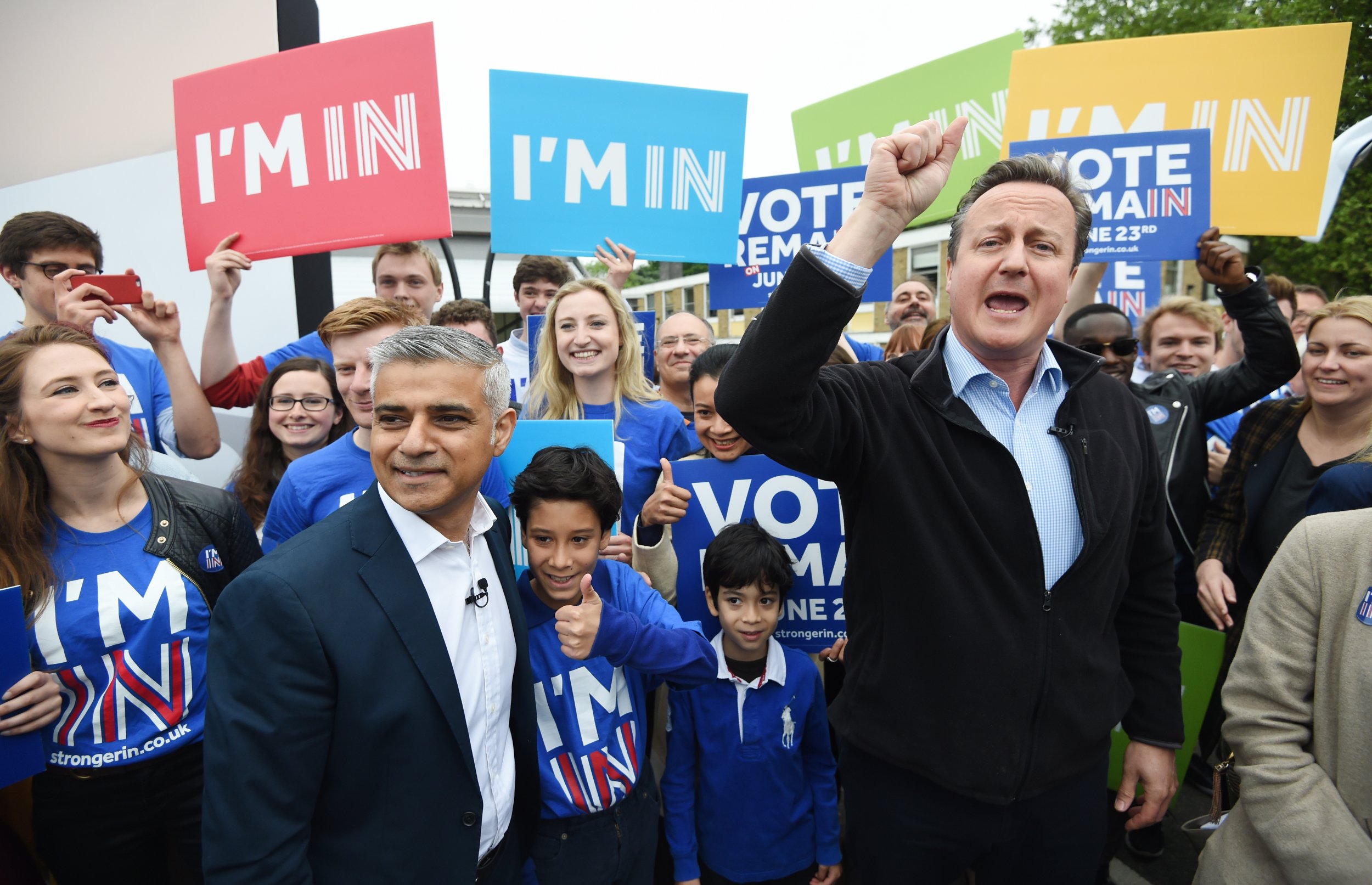 Who do you think won this week's biggest "Brexit" battles? In this video, we've run down the week's three big matches, and we want to find out who you think won. Let us know in the polls below or in the comments…
Round one: Sadiq Khan v John McDonnell
Labour London Mayor Sadiq Khan teamed up with David Cameron on Monday to campaign for Remain. But John McDonnell, Labour's Shadow Chancellor, said sharing a platform with a Tory Prime Minister "discredits" his and Khan's party.
Who's right?
Is Sadiq Khan or John McDonnell right about sharing a platform with Cameron? Vote now!
Round two: Boris Johnson and Michael Gove v David Cameron
Gove and Johnson said on Wednesday a post-EU Britain could have an "Australian-style points system" for immigration, copying a signature UKIP policy. But Cameron said doing so would "trash our economy," and the media pointed out that Johnson would need to be prime minister to make it happen.
Which side are you on?
Is an "Australian-style points system" a good immigration policy?
Round three: Jeremy Corbyn v Leave.EU
Labour Leader Corbyn said the best way to protect workers' rights was campaigning within the EU. But Brexit campaign Leave.EU said Corbyn was using the EU to block the right-wing British government because he was in opposition.
Who's on the money?
Is Corbyn just using the EU as a shield against the Tories, or does it really have workers at heart? Who's right?