Canada Seizes 1,000 Kilograms of Cocaine Worth $250 Million in One of Biggest-Ever Drug Busts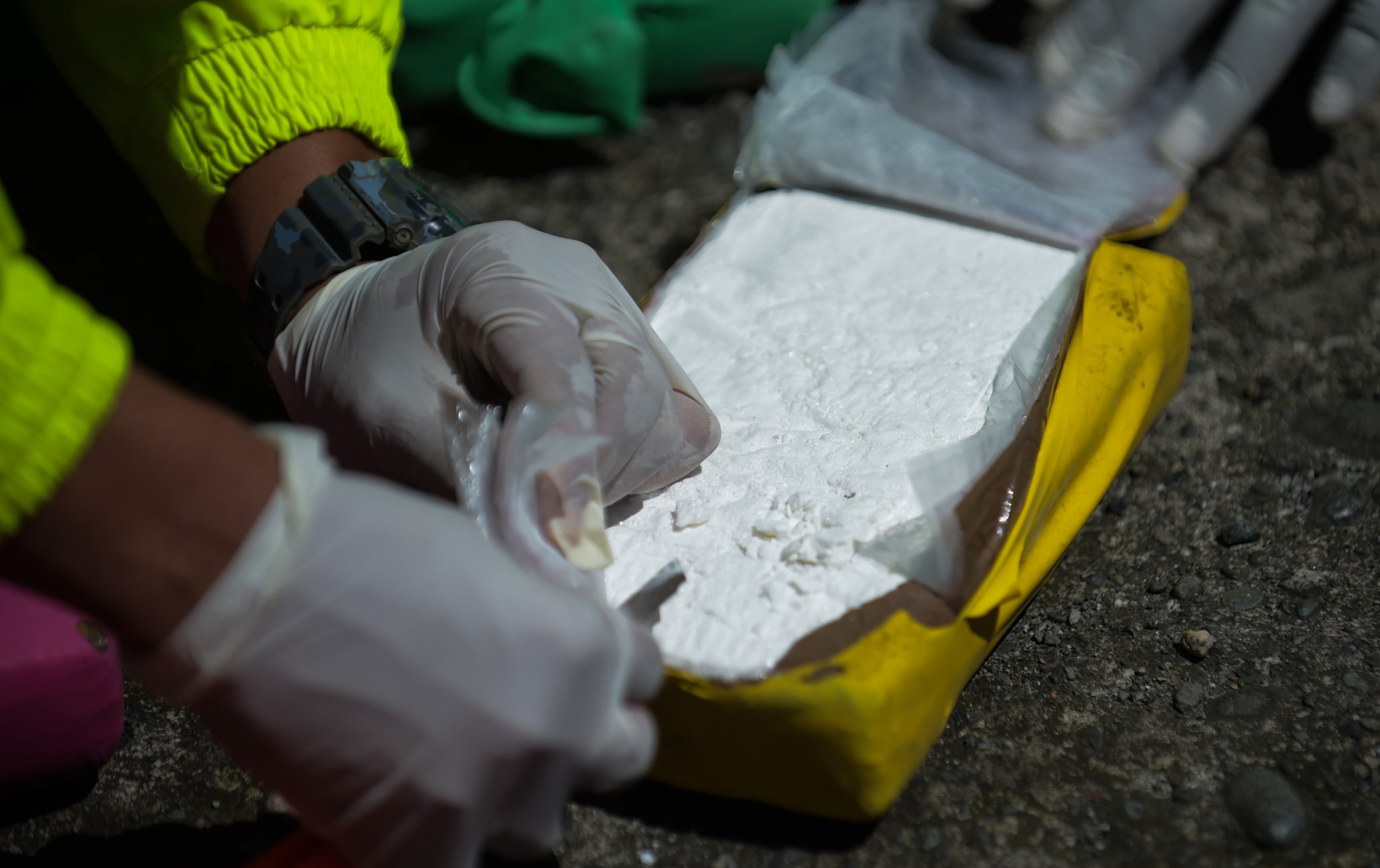 Canadian police have seized more than 1,000 kilograms of pure cocaine with a street value of at least $250 million in one of the biggest drugs busts in the country's history.
Three men have been arrested on suspicion of importing the drug, which was hidden inside hollowed-out garden stones and brought to Canada via sea from Argentina, Ontario Provincial Police said Monday, the National Post reported.
The 1,062 kilograms (2341 lbs) of cocaine is said to be around 97 percent pure and is worth an estimated $60 million. But cocaine sold on the streets is only 30-40 percent pure, meaning that the seized cocaine could make up to 3,183 kilograms, or $250 million worth, of product, OPP Deputy Commissioner Rick Barnum explained.
Drug smugglers had managed to evade sniffer dogs by hiding the cocaine in large stone blocks. Some of the stone blocks were hollowed out and filled with the drug, before being resealed with concrete, making it very hard to detect.
Police have arrested three men on suspicion of importing the cocaine, two in May and one in July.
"This is a massive seizure, bigger than I've ever seen in my 33 years of policing," said OPP Commissioner Vince Hawkes at the Monday press conference at the force's headquarters.
Read more: The world record for the longest-confirmed sniper kill has just been broken
Police arrested two of the accused in May after a traffic stop, while the third was arrested on July 10. The investigation resulted in police discovering a warehouse in Montreal and a location in Stoney Creek where the cocaine was stashed.
The three men charged are Luis Enrique Karim-Altamirano, 52; Mauricio Antonio Medina-Gatica, 36; and Iban Orozco-Lomei, 45. Karim-Altamirano and Orozco-Lomeli are Canadian citizens, while Medina-Gatica is from Costa Rica.
"These are well-placed individuals who had access to all of this cocaine," said Barnum. "They are high-level players in importation and selling tons of cocaine."
Police found that the drugs were part of an intercontinental drug smuggling operation with ties to Mexican drug cartels.
The cocaine bust appears to be the largest since police seized a plane carrying around 3,000 kilograms of cocaine, with an estimated street value of $1 billion, in 1992 following an air chase in Quebec.
Cocaine costs around $100 per gram of cocaine at street level in Canada; the drug is most expensive in New Zealand, where it can cost more than $480 per gram.
Canada Seizes 1,000 Kilograms of Cocaine Worth $250 Million in One of Biggest-Ever Drug Busts | World