'Biggest Fraud in Entire History of Pokémon': Logan Paul Loses $3.5M on Fraudulent Cards
The continued story of Logan Paul losing money on Pokémon cards recently hit a crescendo.
A YouTube video posted January 13 by the viral sensation described the highs and lows of card collecting.
Titled "I lost $3,500,000 on Fake Pokémon cards," Paul and his friend, Matt, are stationed inside a Chicago hotel room awaiting expert card authenticators to determine if an alleged first-edition box of Pokémon cards are in fact real.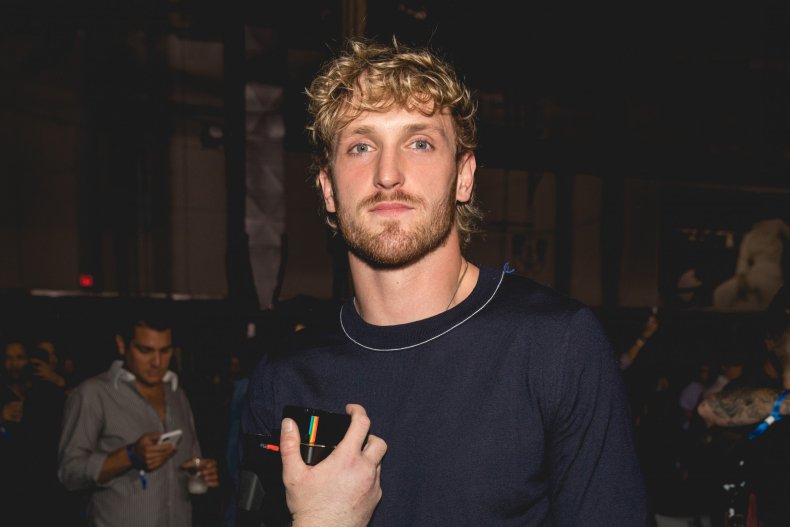 Matt, described by Paul as "one of the biggest sports collectors in the world," purchased the Pokémon card box for $2.7 million. He then sold the Pokémon card box to Paul for $3.5 million.
Paul posted about his purchase on Twitter, showing a picture of the box and telling his followers how much it cost.
Matt even acknowledged in the video that his biggest concern about the validity of the cards was due to the person he bought them from. He expressed "inconsistencies" and multiple versions of the story behind the authenticity of the cards.
Two expert authenticators then come into the scene to analyze the card box and what is located inside. They discuss the packaging in detail, coming to a conclusion that offers Paul and his buddies some hope.
"There's no evidence of tampering in any way, shape or form," one of the men said.
The box is then cut open, displaying what looks to be real and authentic packs of Pokémon cards. For a moment the group shouts in elation, only to quickly go silent.
"Why are they so puffy?" someone in the group asked, referencing a puffiness of the card packs that seemed abnormal.
Paul becomes increasingly agitated, asking, "Why is it bending like that? What's inside of them?" He quickly loses hope, using expletives while repeatedly exclaiming, "It's fake."
When deciding whether or not to actually open the packs and verify their contents, one of the authenticators asked, "Why doesn't this box say first edition?"
It draws further ire from the crowd. Matt then proceeds to cut open a pack, revealing a slew of G.I. Joe cards. Paul couldn't believe it.
"G.I. Joes? G.I. Joes?" Paul said as violin music plays in the background. "It could have been anything else."
One of the authenticators simply says everyone "got duped." The other went one even further.
"This is the biggest fraud in the entire history of Pokémon," he exclaimed.
Matt said he only purchased the box because of the way it was wrapped, questioning whether the individual who sold it to him knew the cards were fake or assumed they were authentic.
"I'm a positive person, bro, and I'll always be the one to look at the bright side," Paul said. "I'm trying but it's very hard."
Paul is no stranger to the Pokémon card-collecting universe. He wore a $150,000 rare Charizard card around his neck prior to a bout with Floyd Mayweather Jr.