'Biggest Hustle in Las Vegas': Woman Warns Tourists About 'Bodysnatchers' in Viral Video
A popular Las Vegas travel expert went viral after she shared information about what she claims is the "biggest hustle" in Las Vegas. The woman warned about what she refered to as "bodysnatchers" who targeted individuals for timeshare schemes.
Jen, who goes only by @VegasStarfish on TikTok, posted a video about the"bodysnatchers" in Las Vegas and received more than 4.8 million views and 8,800 comments in three days.
"Let's take a closer look at the biggest hustle in Las Vegas," Jen said in the video as she pointed out an employee in a casino lobby.
Jen explained that the employee works at a desk that is designed to look like a customer service or information desk. She explained that there is one at the entrance of nearly every casino in Las Vegas.
Jen boasts more than 356,000 followers on her TikTok account where she shares expert tips, tricks, and secrets for people visiting Las Vegas. In her other videos, she shows viewers various hotels and casinos around the popular strip. She also posts restaurant recommendations and advice for tourists.
In her video, Jen said the desks typically have "provocative signage" such as "$200 in free play ask us how." She explained that the desks tend to have a lot of employees and that there's often a single employee standing by the door "sizing up" people who walk in.
"They're looking for a specific demographic," Jen explained. "People who look like they have good credit or enough money to buy into a vacation or timeshare scheme."
A timeshare is a type of vacation real estate in which multiple parties are able to use the property. Timeshares are notoriously difficult to sell and can end up being a lifetime commitment.
Walking away from a timeshare by not paying dues can cause debt and a bad credit score. But In some instances, timeshare owners can contact the timeshare company about exiting the timeshare.
In the video, Jen then showed footage of one of the employees signaling to an employee at the desk as a couple walked through the door.
"You're going to see what happens when a couple comes in that fits his target demographic," Jen narrated as the couple entered the lobby looking lost. "He's going to signal to a woman who's over at the desk, she will rush over being super helpful."
She explained that the woman will usher the couple over to the desk where the salesperson will then "expertly" sign the unknowing people up for a "long winded sales presentations" for a timeshare.
"We call these people the bodysnatchers," Jen said. "They're very good at what they do. Don't waste your vacation talking to them."
At the end of the video, Jen recommended that if you find yourself being approached by one of the "bodysnatchers" to politely say no and keep walking through the lobby.
However, if you do find yourself swindled by the salespitch, she said there is no shame in asking for free items in exchange for your time.
"There is no shame in reversing the hustle," she wrote in the comments section. "Set a time and give them the minimum required amount of time, then take your gifts and leave. Say no repeatedly. They are VERY good at closing deals."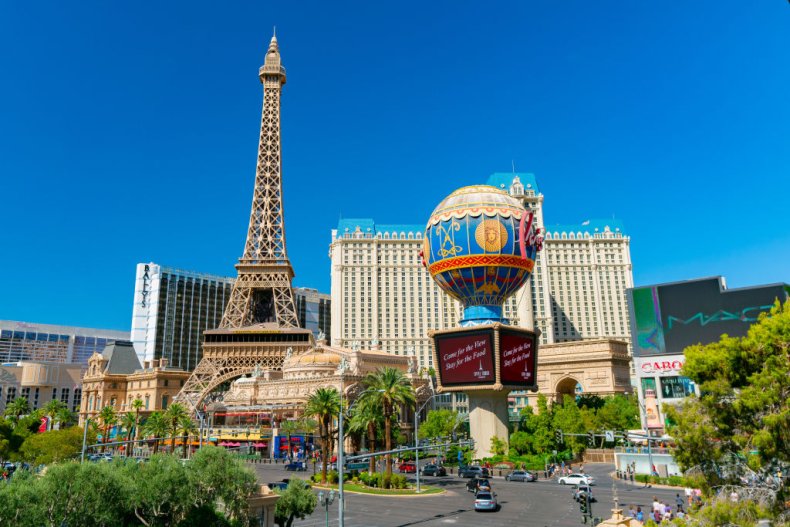 More than 8,800 users commented on Jen's video, many discussing their personal experiences with "bodysnatchers."
"I used to be 'greeter' when I was younger, hated that job!" one user recounted. "Listen to the advice, say 'no thank you' the minute someone approaches and leave."
"My wife is like I was told about these people. I got this...4hrs later we were hustled. 25 years later we are still hold hold on to it. SMH," another comment read.
Jen asked if the user at least got to enjoy the timeshare, but he said he's only been four times out of the past 25 years.
"Only paying about $650 of maintenance fees every freaking year," the user explained in a reply. "All going to waste. Never ever again."
"They snatched me saying it would only be 90mins! LIES! 4+hours!!!" another user wrote.
Other users made jokes about being offended if they didn't get approached.
"Me feeling low key offended if I ever go to Vegas and they don't attempt to body snatch me cuz I look too poor," one user commented.
"I'm glad I look poor with horrible credit," another user joked.
Newsweek reached out to Jen for comment but did not hear back in time for publication.