'Biggest Loser' Contestants Given Drugs To Lose Weight? NBC Reportedly Looks Into Allegations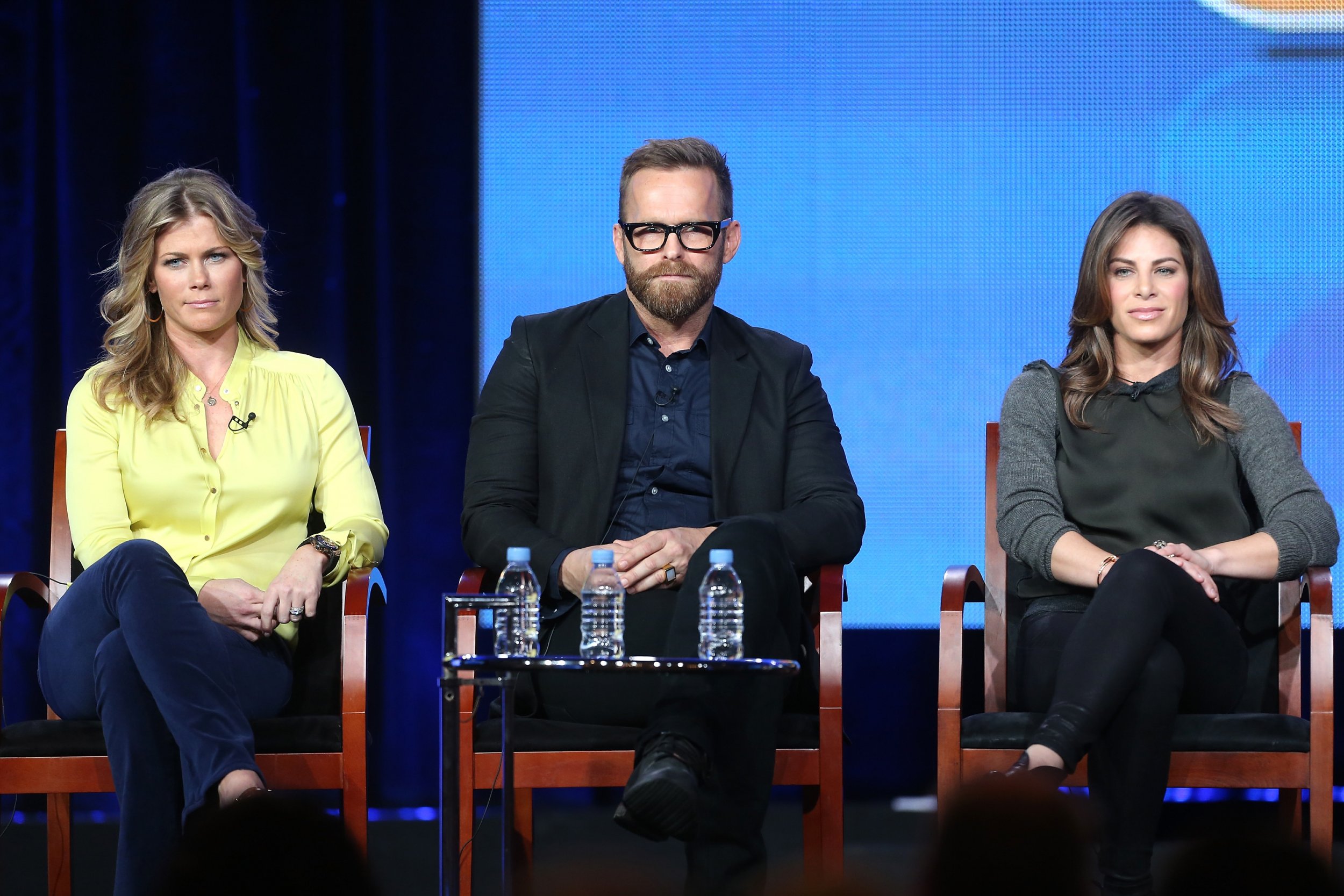 Update: NBC doesn't comment on pending legal matters, a spokesperson said and "clarified that the definition of 'Drugs' as outlined in the subpoena defines 'Drugs' as 'Stimulants, Diet Medications, Weight Loss Supplements and Diuretics' versus any illegal substances," when Newsweek reached out for a statement.
NBC has conducted an investigation into claims that The Biggest Loser gave its contestants drugs, according to The Hollywood Reporter on Wednesday.
One of the doctors on the reality series, Dr. Robert Huizenga, first filed a lawsuit against The New York Post for defamation in 2016, THR reported in June of that year. A privilege log from June 29 disclosed that NBC has been looking into allegations of drug use for years, reveals THR's report this week. NBCUniversal, the reality series' distributor, was subpoenaed regarding claims of the contestants being given drugs, but has claimed its documents are confidential.
The inquiry has uncovered emails from as early as 2008 had given "legal advice regarding the investigation of allegations of the provision and/or use of drugs on The Biggest Loser and actions considered in response to such allegations," according to THR's report.
The Biggest Loser features overweight contestants competing to win money by losing the highest percentage of weight over a season. It aired from 2004 to 2016 and was never canceled. However, several articles were published regarding the contestants' weights in 2016.
Several of the show's contestants said they were told to use drugs, not eat and hide the truth about their weight loss, according to The New York Post in 2016. One of trainer Bob Harper's assistants told Joelle Gwynn (2008's The Biggest Loser: Couples), "Take this drug, it'll really help you," she said to the publication. Harper and the assistant reportedly handed out Adderall and "yellow jackets," containing ephedra, used to lose weight. It hasn't been FDA-approved since 2004.
Gwynn "told the sports medicine guy," and "Dr. H gave us some lame explanation of why they got added to our regimen and that it was up to us to take them," she said to The New York Post.
According to Suzanne Mendonca (The Biggest Loser Season 2), Dr. Huizenga said to fight their dehydration with tablespoons of baking soda, The Post reported in 2016.
Dr. Huizenga has claimed these reports are not true and they are hurting him professionally as a medical expert, according to THR. "Contestants are told at the start of the show that there is zero tolerance for any weight-loss drugs," he told The New York Post in 2016.
The New York Post's lawyers are fact-checking its previous reports and looking into why The Biggest Loser has not aired a new episode since 2016.
"It is simply not plausible that NBC canceled a television show that ran for seventeen seasons and that was, at one point, one of NBC's highest-rated programs—all without a single individual sending a single email," New York Post attorney Steven Mintz wrote in a letter to the New York federal judge on the case Monday and obtained by THR.
This story was updated to include a statement by NBC.