The 20 Biggest Music Venues in the World
Concerts may have been in short supply over the last year and a half, but music fans are looking forward to getting back into venues big and small to listen to their favorite bands perform.
And when we say big, we mean really big.
While many iconic venues offer room for 5 or 10,000 spectators, the biggest venues in the world make that look like small fry.
Here are 20 of the world's biggest music venues.
1. Great Strahov Stadium
Initially built for synchronized gymnastics, the Great Strahov Stadium in Prague, Czech Republic, is the second biggest stadium ever built, and can hold a whopping 250,000 spectators - 56,000 of those being seated.
Since 1990, concerts have been held at the Great Strahov, with artists including Guns N' Roses, U2 and Bon Jovi playing there.
The biggest concerts ever held there were The Rolling Stones in 1995, attended by 127,000 people, and Pink Floyd in 1994, which was attended by 110,000 fans.
2. AT&T Stadium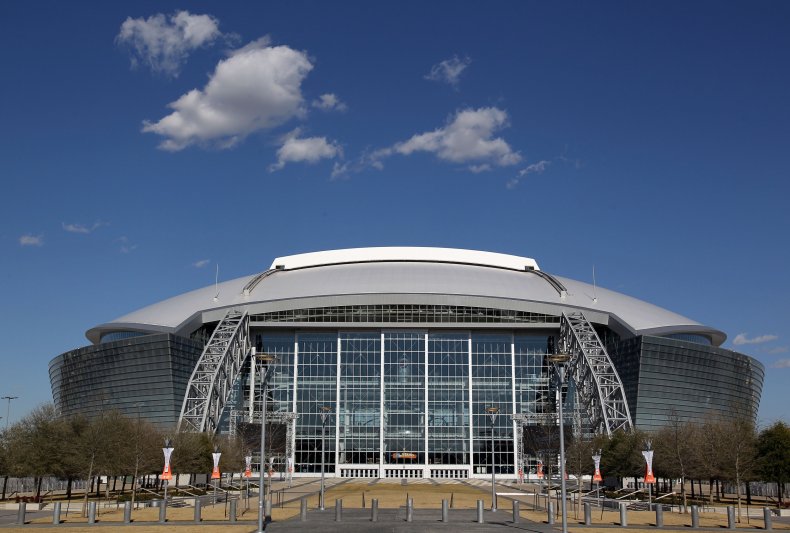 With enough seating for 80,000 and a full capacity of 105,000 including standing, this stadium in Arlington, Texas, is used for everything from being the home of the Dallas Cowboys to staging rodeos.
Since 2009, huge concerts have been staged there, including gigs from Paul McCartney, U2, Taylor Swift, Metallica and Kenny Chesney.
3. Ohio Stadium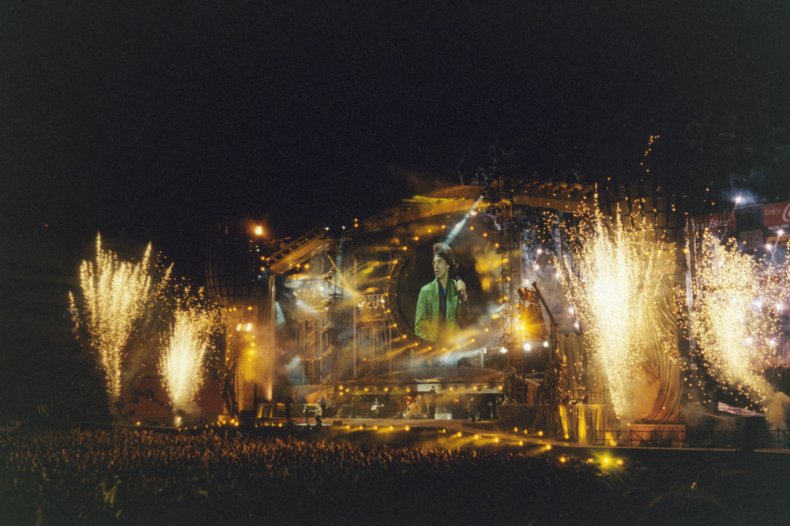 Ohio Stadium - on the campus of Ohio State University in Columbus - initially opened in 1922 with a capacity of 66,210, but this has been raised numerous times to reach a capacity of 104,944.
As well as being a sports stadium, the Horseshoe, as it is nicknamed, has played host to concerts from Pink Floyd, George Strait and Beyonce and Jay-Z.
It was reported that 90,000 people attended Buckeye Country Superfest there in 2015.
4. Beijing National Stadium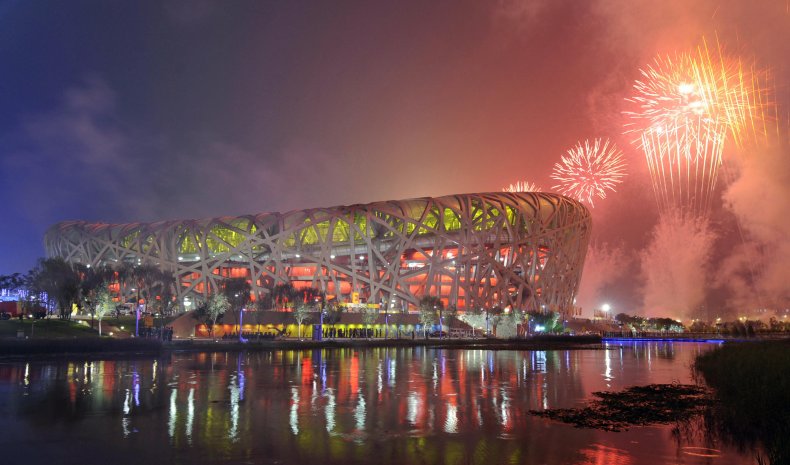 While it was designed for the 2008 Summer Olympics and Paralympics, Beijing National Stadium, with its 91,000 capacity, is multi-purpose.
Jackie Chan was the first star to hold a concert there, in 2009, and since then, many Chinese and Korean artists have performed at the stadium.
5. Wembley Stadium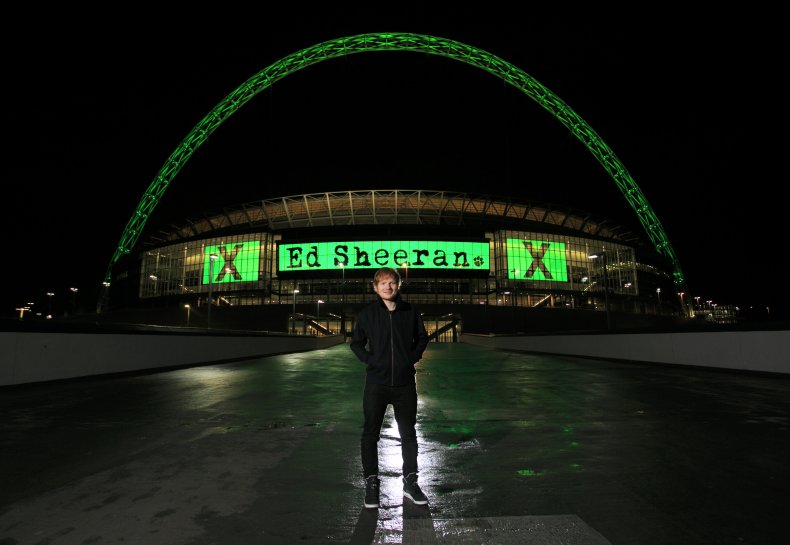 The second largest stadium in Europe, Wembley, in London, England, is home to England's home football matches and the final of the FA Cup.
It was also built to stage major concerts with its 90,000 capacity.
The late George Michael was the first artist to play the stadium in 2009, and more recently, artists like Adele, the Spice Girls, BTS, Beyonce and Fleetwood Mac have sold out the venue.
6. Bukit Jalil National Stadium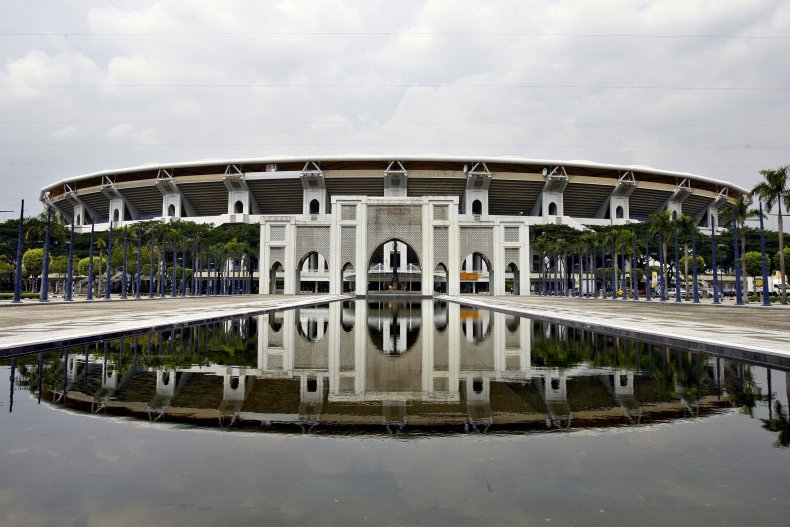 This stadium in Kuala Lumpur, Malaysia, is the biggest in southeast Asia, and is home to the Malaysian national football team.
However, as well as sports, it is also a concert venue, with stars including Ed Sheeran, G-Dragon, Paramore and Usher holding gigs there.
Bukit Jalil has an official capacity of 80,411.
7. Maracanã Stadium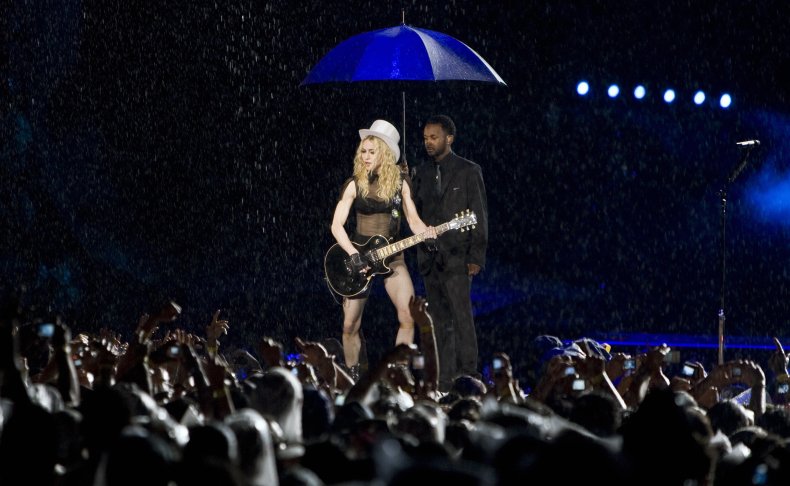 While this stadium in Rio de Janeiro, Brazil, has previously held audiences of 150,000, the current capacity is still an impressive 78,838.
As well as hosting World Cups and other sporting events, the Maracanã Stadium has hosted concerts from acts including Frank Sinatra, KISS, Rush and Foo Fighters.
It even hosted a world record breaking 198,000 people when Norwegian pop band a-ha played Rock in Rio festival in 1991.
8. Nissan Stadium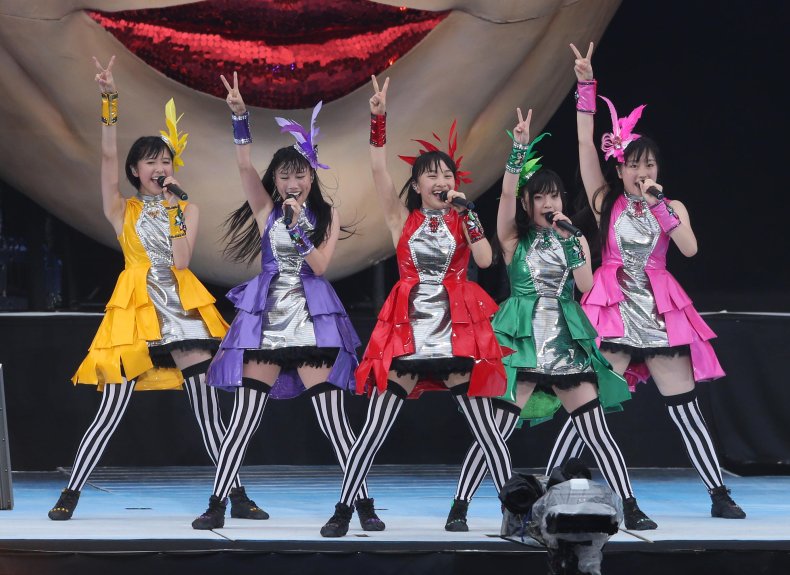 Situated in Yokahama, Japan, the Nissan Stadium has a capacity of 75,000.
While mainly used for football, many acts have made the most of the seating by staging concerts there too.
Japanese rock duo B'z, heavy metal band X Japan and Korean group TVXQ are among the acts to have played there.
9. Seoul Olympic Stadium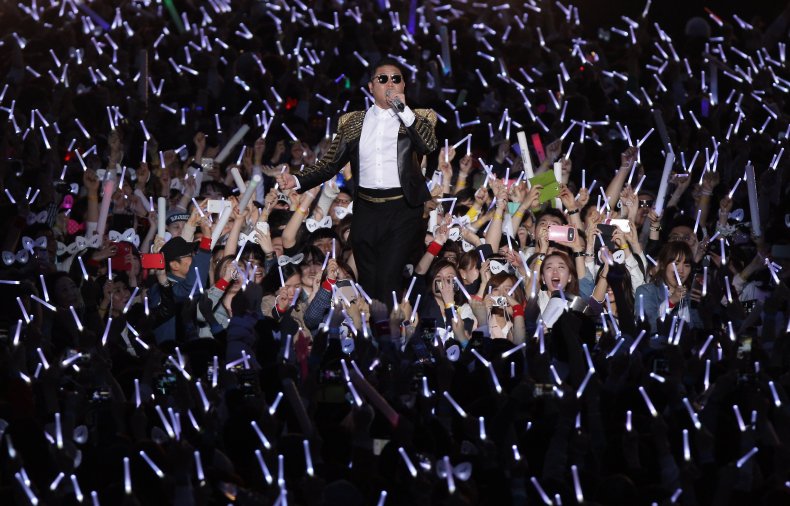 Built for the 1988 Summer Olympics, the Seoul Olympic Stadium in South Korea can welcome up to 69,950 people.
Michael Jackson was the first artist to stage a concert there in 1996, with stars like Ricky Martin, Elton John, Backstreet Boys, Lady, Gaga, Muse, Coldplay and BTS following suit.
10. Friends Arena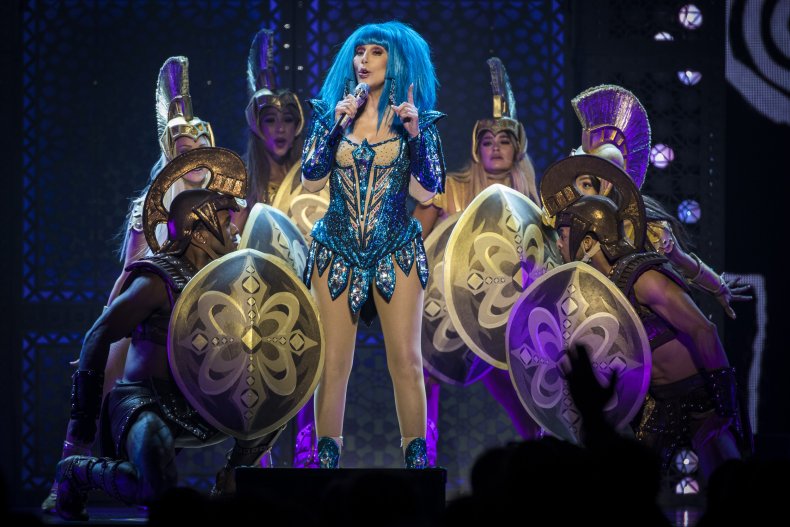 Also known as the Nationalarenan, the Friends Arena in Stockholm, Sweden, can hold 50,000 football fans, but expands to 65,000 for concerts.
The Hives, Icona Pop, Loreen, First Aid Kit and Roxette performed at the opening ceremony in 2012, with Bruce Springsteen & The E Street Band, Depeche Mode and Ariana Grande performing in recent years.
Melodifestivalen, Sweden's national selection for the Eurovision Song Contest, is also staged here.
11. Philippine Arena
With a capacity of 55,000, Philippine Arena in Bulacan, Philippines, is the world's largest indoor arena.
As well as hosting major church gatherings, the arena holds sports events and concerts, with K-pop bands Super Junior, Girls' Generation, BTOB and Red Velvet becoming the first to perform there in 2015.
Gigs from Katy, Perry, U2 and Guns N' Roses followed.
12. Paris La Défense Arena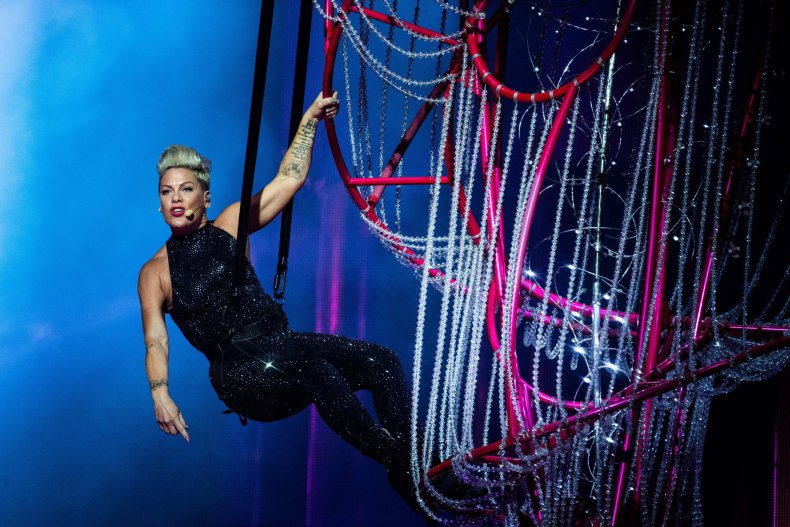 Originally known as the U Arena, this venue in Nanterre in Paris, France, can hold 40,000 spectators at concerts, with lesser capacity for rugby matches.
Paris La Défense Arena opened in 2017 and has played host to The Rolling Stones, Rammstein, P!nk and Kendrick Lamar.
13. Romexpo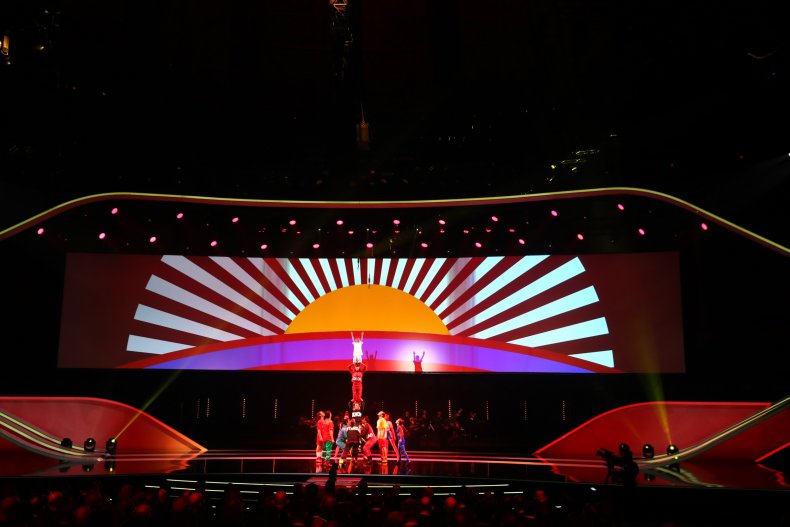 Also known as the Romexpo Dome, this 40,000 capacity venue is situated in Bucharest, Romania, and is used for concerts, exhibitions and sporting events.
Iron Maiden, Aerosmith, David Guetta, Sting and The Killers are among the artists who have played there.
14. Johannesburg Stadium
Situated in Johannesburg, South Africa, this stadium can hold 37,500 people.
Although primarily used for sporting events, artists including Michael Jackson, Gloria Estefan, U2 and Kendrick Lamar have held concerts here.
15. Saitama Super Arena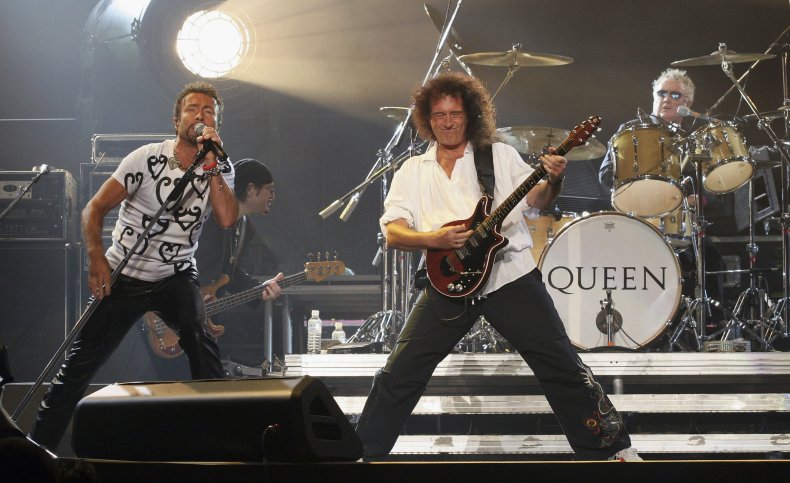 Situated in Saitama, Japan, the Saitama Super Arena has a capacity of 36,500 at maximum settings.
It is a favorite with both Japanese and international artists, with stars including Madonna, Green Day, Janet Jackson and Mariah Carey performing there.
16. Gorge Amphitheatre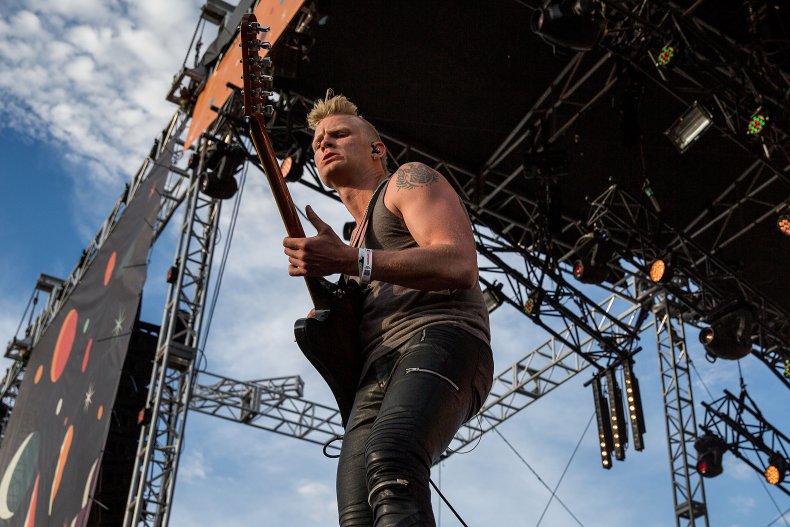 Originally known as the Champs de Brionne Music Theatre, the Gorge Amphitheatre in Washington is one of the most well-known outdoor music venues in the US.
With a capacity of 27,500, artists including Phish and Pearl Jam have played here, while it is home to many music festivals including Lilith Fair, Lollapalooza, Ozzfest, Paradiso Festival, Rock the Bells Festival, Sasquatch! Music Festival, Uproar Festival and Vans Warped Tour.
17. Baku Crystal Hall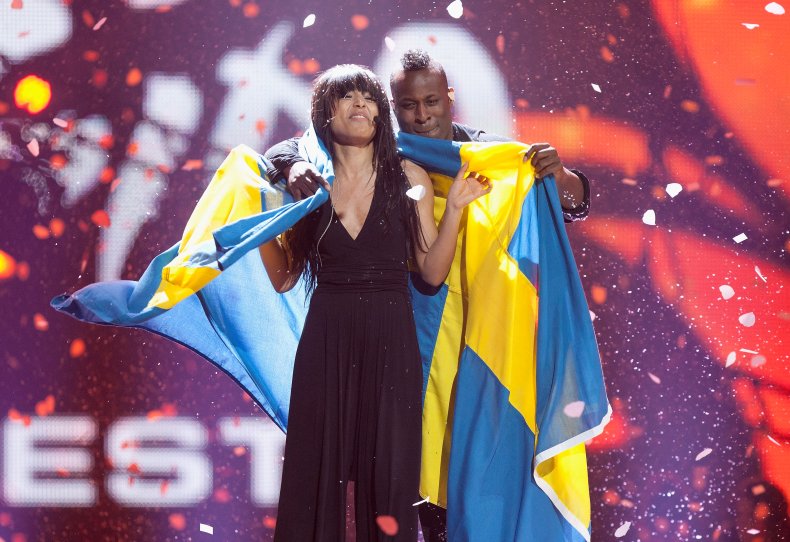 Baku in Azerbaijan built this 25,000 capacity arena specifically to host the Eurovision Song Contest in 2012, after winning the previous year.
The indoor arena has since seen concerts from Christina Aguilera, Jessie J, Cardi B, Dua Lipa, Jamiroquai, Nicole Scherzinger, and Will.i.am.
18. Mineirão (25,000)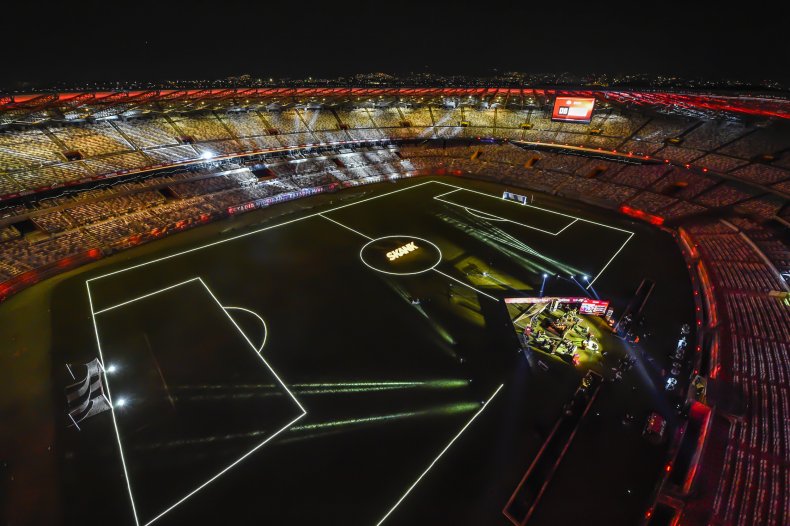 Mineirão is the largest football stadium in Minas Gerais, with a capacity of 25,000.
As well as being used for sporting events, it has been open to music events since its opening date in 1965.
Among the biggest acts to perform there are Kiss, Beyonce, John Mayer and Iron Maiden.
19. Qudos Bank Arena (21,032)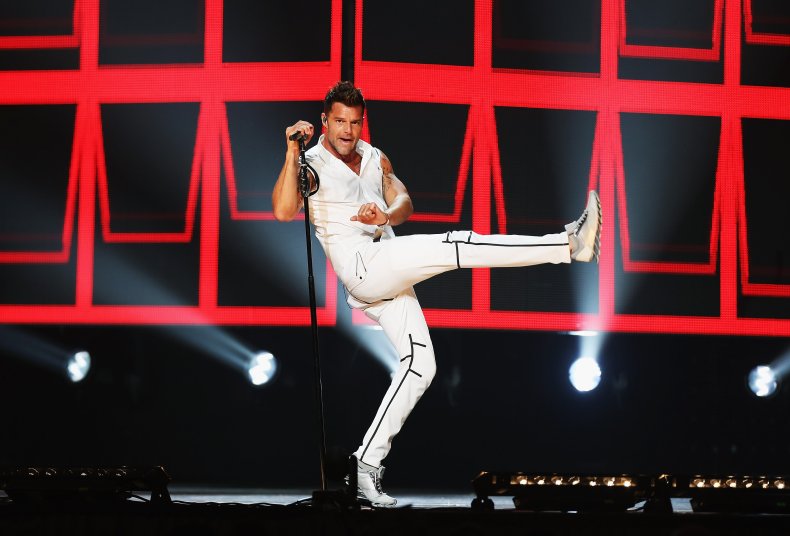 Also known as the Sydney Super Dome, this 21,032 capacity arena in Sydney, Australia, was built as part of the facilities for the 2000 Summer Olympics.
Stars like Katy Perry and Jay Chou have staged gigs there, while it is also the home of the Hillsong Church annual conference.
20. Manchester Arena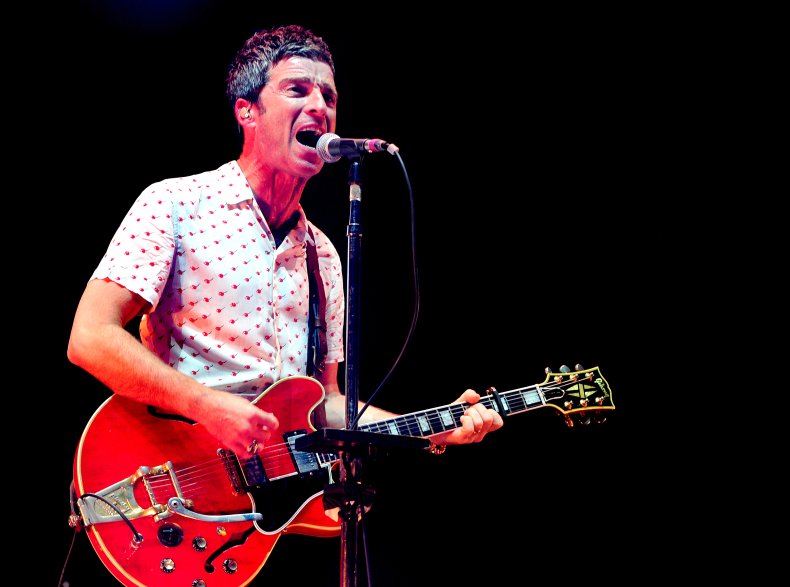 Manchester Arena in England is an indoor arena with a capacity of 21,000, and has hosted concerts by superstars like Take That, Britney Spears and Kylie Minogue.
The arena was briefly closed in May 2017, after a suicide bomber attacked the venue following an Ariana Grande concert, killing 22 people.
The arena was reopened by Noel Gallagher's High Flying Birds and other local bands that September.