Anthony Hopkins' no-show at last night's Oscars ceremony, where he took the final award on offer, left many movie fans perplexed.
Millions tune in every year to watch as the Academy Awards celebrate Hollywood's finest—and there is almost always an element of the unexpected on Oscars night.
After last night's ceremony, Newsweek revisits more of the greatest gong's gone wrong, gaffes, and moments of the unexpected that caught attention over the last 10 years.
2017 And the winner is... La La Land, no, Moonlight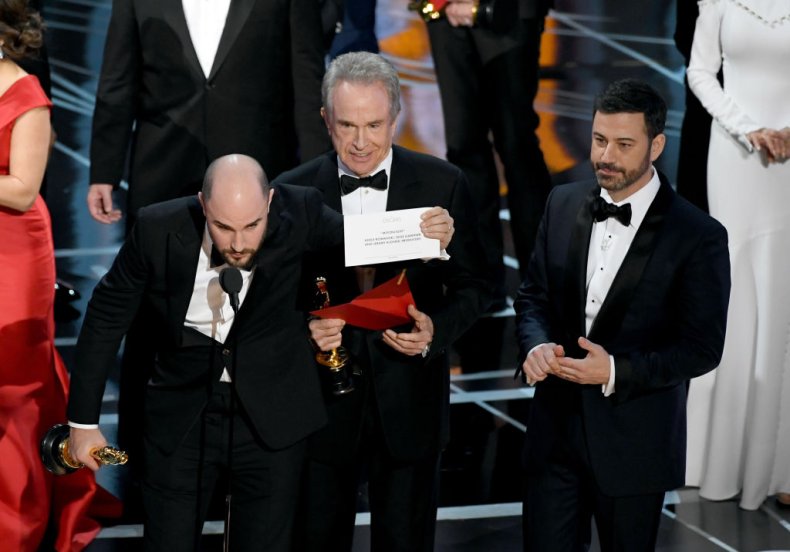 The all-time most awkward moment in Academy Award history undoubtedly occurred in 2017.
This saw the wrong film—La La Land—named best picture winner by Faye Dunaway and Warren Beatty, instead of the actual victor, Moonlight.
With the wrong cast and crew being congratulated on stage La La Land producer Horowitz was forced to famously tell the audience: "There's a mistake.
"Moonlight, you guys won Best Picture. This is not a joke," he repeated, taking the correct envelope from Beatty and showing its inscription to a dumbstruck world.
2013 Jennifer Lawrence falls over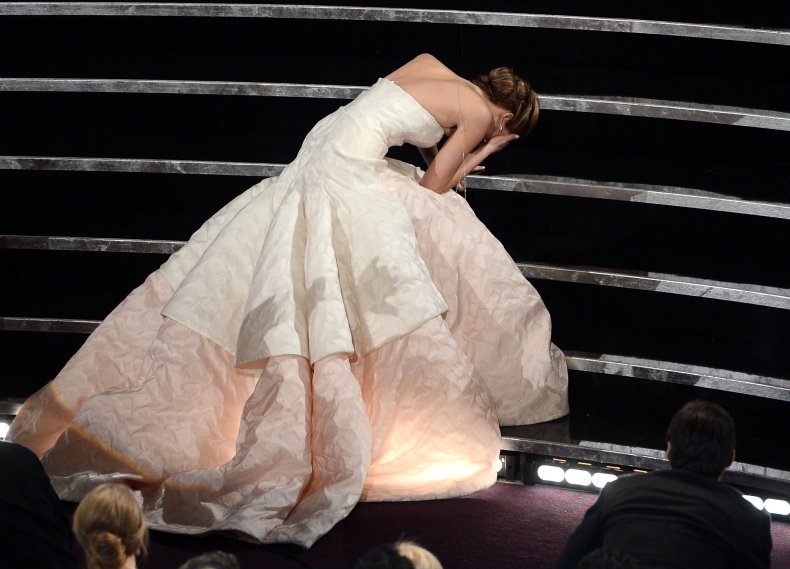 Few were surprised when Jennifer Lawrence was awarded Best Actress in 2013 for her star turn in the acclaimed movie Silver Linings Playbook.
However, it led to one of the greatest gaffes in Oscar history, when she fell up the stairs en route to accepting the award.
Fortunately, she recovered quickly and quipped in her acceptance speech: "You guys are just standing up because you feel bad that I fell."
2014 John Travolta mispronounces Idina Menzel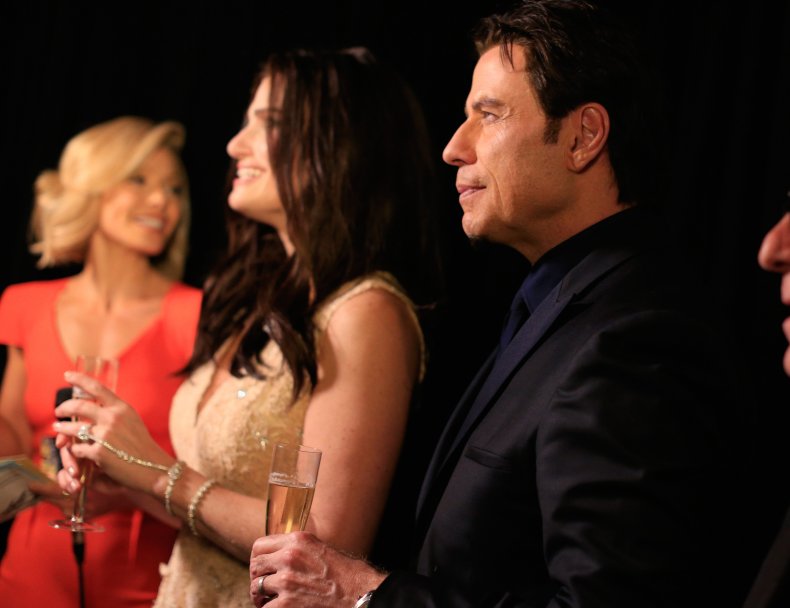 John Travolta was widely mocked on social media when he verbally stumbled while introducing Frozen star Idina Menzel's performance of Let It Go, bizarrely calling her Adele Dazeem.
Nearly a year later, Travolta told Jimmy Kimmel how he made the error after being flustered from meeting Goldie Hawn backstage,
"Then they were like 'OK you're on' and then they said 'Oh by the way, we've changed Idina's name to a phonetic spelling and I was like 'Wait - what do you mean?' 'Go!'
"So I go out there and I get to her thing and I go 'Huh?' In my mind I'm going 'What? What is that name? I don't know that name'. And it was this phonetic spelling, and I didn't rehearse it that way."
Menzel hilariously got her revenge the next year when introduced Travolta to the Oscars stage as "dear friend Glom Gazingo."
2019 Lady Gaga, Bradley Cooper's sizzling duet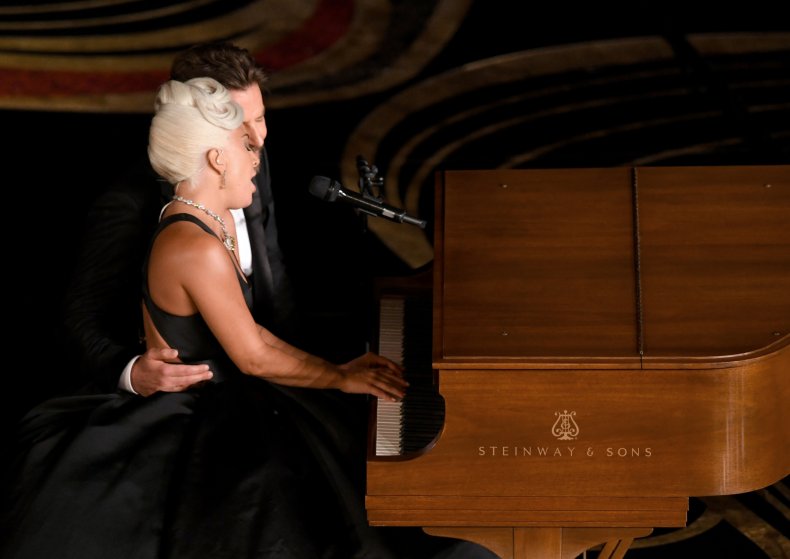 The pair's performance of their movie's key song, the ballad Shallow, was so intimate it caused onlookers to speculate whether the couple's chemistry was in fact real.
Lady Gaga, who won her first Oscar for Original Song with Shallow, later categorically quashed the romance rumour.
She said on Jimmy Kimmel Live: "Yes, people saw love and—guess what—that's what we wanted you to see."
2019 Kevin Hart steps down as Oscar host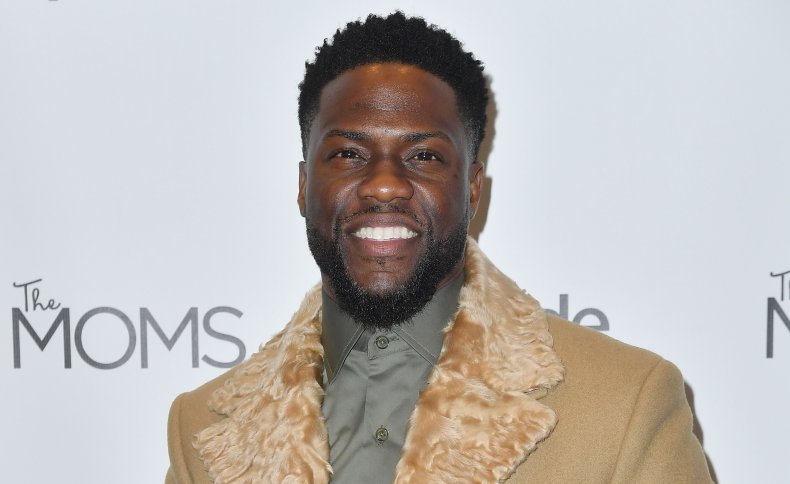 The biggest controversy of the 88th Annual Academy Awards arrived months before awards' night even began.
Hart announced he would not host the Oscars ceremony following an outcry over perceived homophobic comments and tweets.
The standup star and Hollywood actor posted an apology to the LGBTQ community on Twitter for his past "insensitive words" and confirmed he would not be the Oscar hosts, to prevent being a "distraction".
2016 Chris Rock, Stacey Dash's curtain-raiser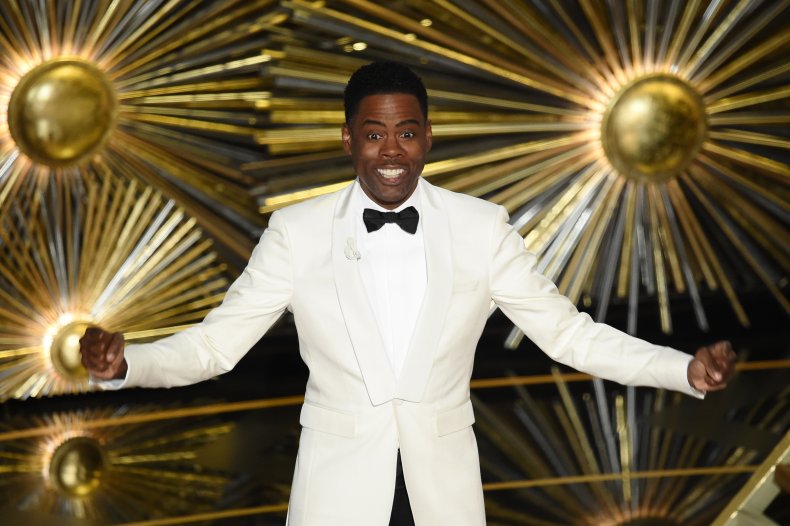 The critically acclaimed comedian addressed the widespread outrage over the #OscarsSoWhite trend, triggered by the continued lack of diversity among Oscars nominees.
This led A-listers Will Smith and Jada Pinkett Smith to boycott the Oscars and for Rock to quip: "Jada boycotting the Oscars is like me boycotting Rihanna's panties. I wasn't invited!"
Stacey Dash, the former Clueless actress and conservative Fox News political pundit, was then introduced as "the new director of [the Oscars'] minority outreach program."
Dash, who last month vowed to withdraw from politics and criticized Fox News, arrived on stage and said: "I cannot wait to help my people out. Happy Black History Month!", then left.
2020 Eminem's rap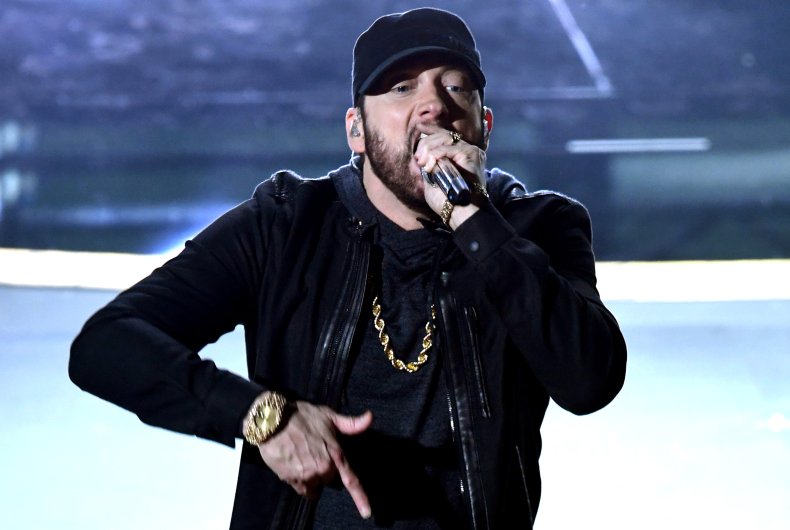 The 92nd Academy Awards ceremony featured a montage of popular musical moments in movie history, including a clip from Eminem's movie 8 Mile.
Immediately after , the hip hop star himself took to the stage to give a surprise performance of Lose Yourself, a full 18 years after the track won an Oscar.
Famous audience members' reactions quickly became memes, including the puzzled expressions of Billie Eilish and Idina Menzel as well as Martin Scorsese's seemingly unimpressed face.
Other A-listers, including Gal Galdot and Kelly Marie Tran, seemingly enjoyed the performance.
2020 Joaquin Phoenix denounces dairy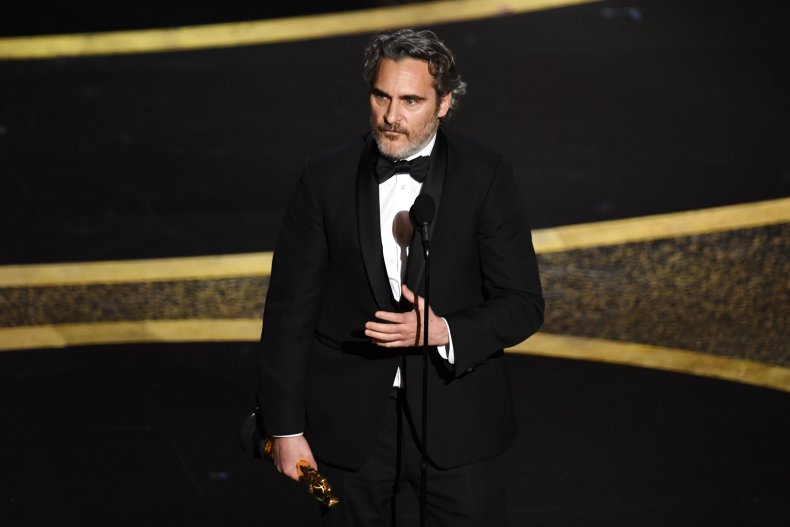 After collecting his Best Actor Academy Award for Joker in 2020, Joaquin Phoenix used his platform to passionately describe how humans "plunder" the natural world.
Then switching his focus to dairy the dairy industry, Phoenix said: "We feel entitled to artificially inseminate a cow and steal her baby, even though her cries of anguish are unmistakable.
"Then we take her milk that's intended for her calf and we put it in our coffee and our cereal."
2020 James Corden and Rebel Wilson as Cats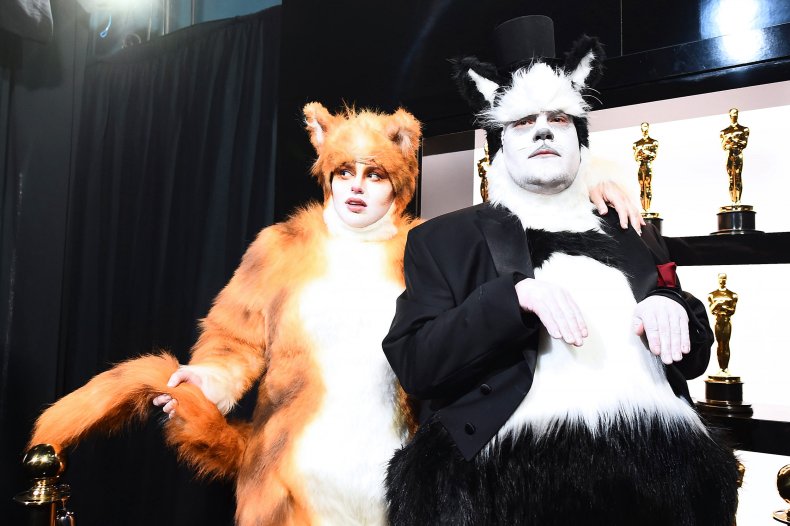 Presenting the award for Best Visual Effects Oscar, arrived on stage unexpectedly wearing costumes from the critically panned film adaptation of Andrew Lloyd-Webber's musical.
Wilson and Corden quipped: "As cast members for the motion picture Cats, nobody more than us understands the importance of good visual effects."
2016 #OscarsSoWhite at the 88th Academy Awards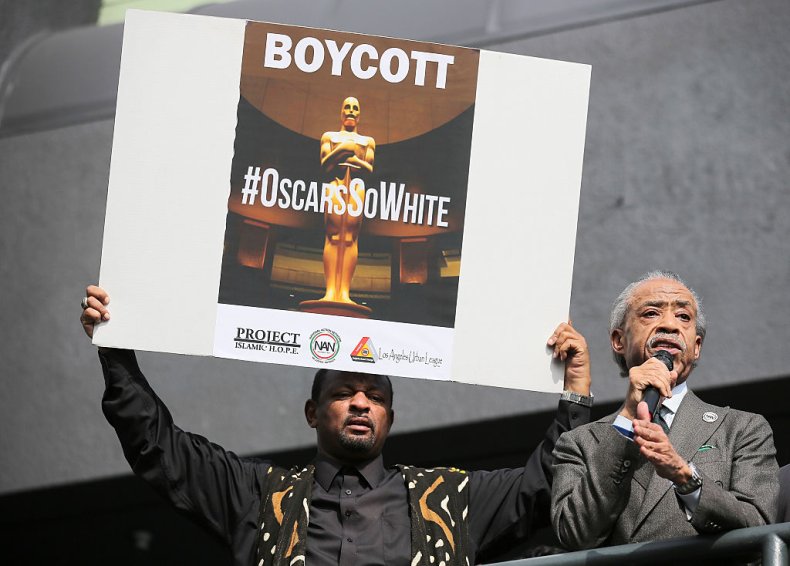 Many observers were astonished when no actors of colour were nominated at the 88th Academy Awards—for the second year running.
As a result, the #OscarsSoWhite hashtag was used to call out the Oscars' lack of diversity.
Notable stars who missed out included Jennifer Lopez in Lorene Scafaria's Hustlers, Lupita Nyong'o in Us and Jamie Foxx in Just Mercy.
After Moonlight, which tells the story of a gay Black teenager growing up in Miami, won Best Picture in 2017, director Barry Jenkins told The Guardian: "It's lovely to see the work that's nominated reflect the world at large."
2015 Patricia Arquette's acceptance speech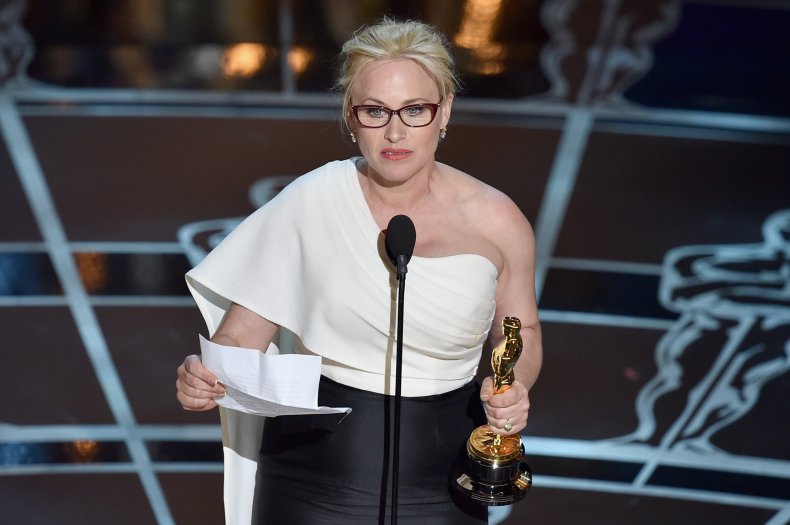 Boyhood star Patricia Arquette used her platform when accepting Best Supporting Actress Oscar to highlight the female wage gap.
She said: "To every woman who gave birth, to every taxpayer and citizen of this nation: We have fought for everybody else's equal rights.
"It's our time to have wage equality once and for all, and equal rights for women in the United States of America!"
2018 Frances McDormand's viral speech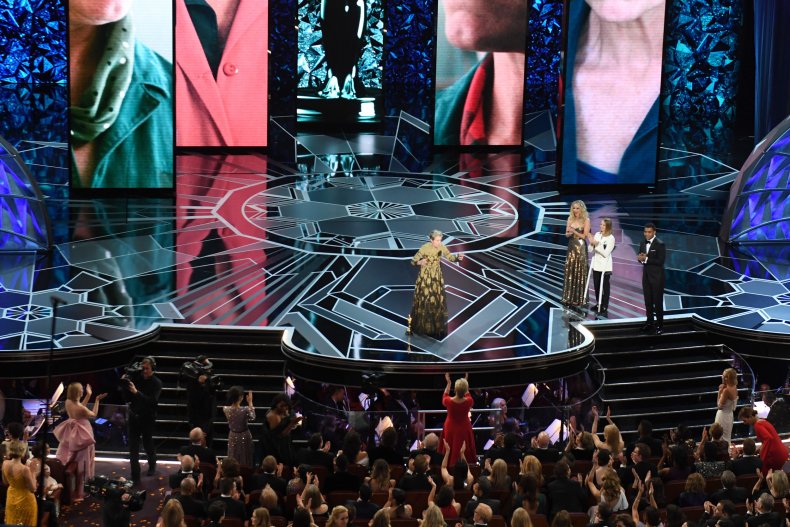 Frances McDormand used her platform as winner of the 2018 Best Actress, for her performance in Three Billboard Outside Ebbing, Missouri, to push for more diversity in Hollywood.
McDormand finished her speech with: "I have two words for you: inclusion rider," causing a perplexed Oscars audience to hurriedly Google the term.
Those who did learned "inclusion rider" is a contract clause requiring a movie's team to meet specific levels of diversity.
2020 Brad Pitt on Trump's impeachment trial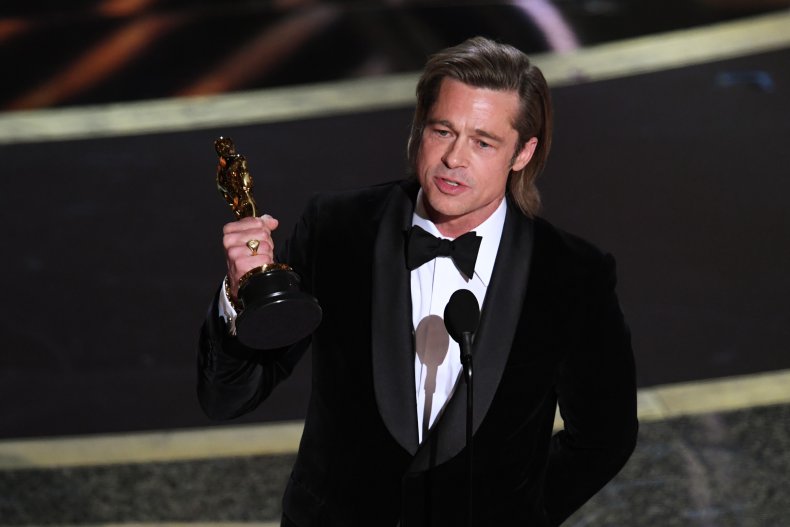 Brad Pitt won the Best Supporting Actor Oscar for his Once Upon a Time in Hollywood role at the 92nd Academy Awards.
On learning he had only a short window the actor slipped in a sly political joke on then-President Trump's first impeachment trial.
Pitt said, "They told me I have 45 seconds this year, which is 45 seconds more than the Senate gave [National Security Advisor] John Bolton this week.
"I'm thinking maybe Quentin [Tarantino] does a movie about it and, in the end, the adults do the right thing."