Biggest Romantic Comedies in U.S. Box Office History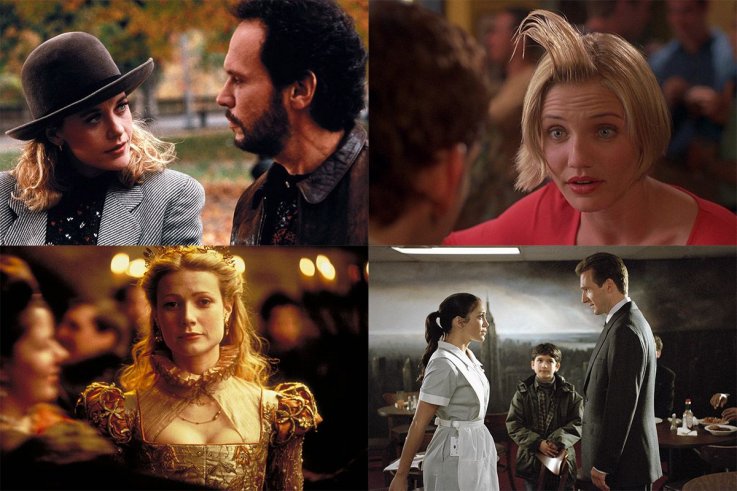 Although we're supposed to grow out of fairytales when we hit adulthood, the evergreen popularity of romantic comedy movies show that perhaps we never quite do. We're drawn to the ageless tale of two people meeting and falling in love, before overcoming an obstacle in their path in order to walk off into the sunset into everlasting happiness.
Counterintuitively, the tropes are what allows romantic comedy directors to keep the story fresh. The genre has a number of staple scenarios repeated over and over in a dazzling array of different disguises.
For example, a 'meet cute' is the scene in which the future lovers first meet. It's a chance to set up the themes of the movie, tell the audience something about the characters, get some sparks flying—and perhaps squeeze in a laugh or two.
During this list of the 50 biggest romantic comedies ever to hit the U.S. box office, we see a number of classic meet cutes. In Moonstruck (1987), Cher's character is told by her fiance to tell his estranged brother he is married—but she immediately falls for said brother, played by Nicolas Cage.
In When Harry Met Sally (1989) the titular characters are stuck together on a long car ride, even though they're strangers. Groundhog Day (1993) fully subverts the meet cute by having Bill Murray's character encounter his love interest for the first time again and again every day. That's the joy of the romantic comedy—we always know what will happen, but it's so much fun to watch a creative director make something fresh from the ancient storylines.
Yet looking at the box office figures, it seems that the golden age for rom-coms may be behind us. Of the top 20 highest-grossing rom-coms ever, only three were made in the last ten years. Instead, rom-coms from the 1990s and 2000s triumph. But only one film can claim the top spot, hauling in a total revenue of $241 million. Can you guess which one it is?