'Bigot' Pastor Robert Jeffress Denies Slamming Judaism, Claims His Comments Have Been Taken Out of Context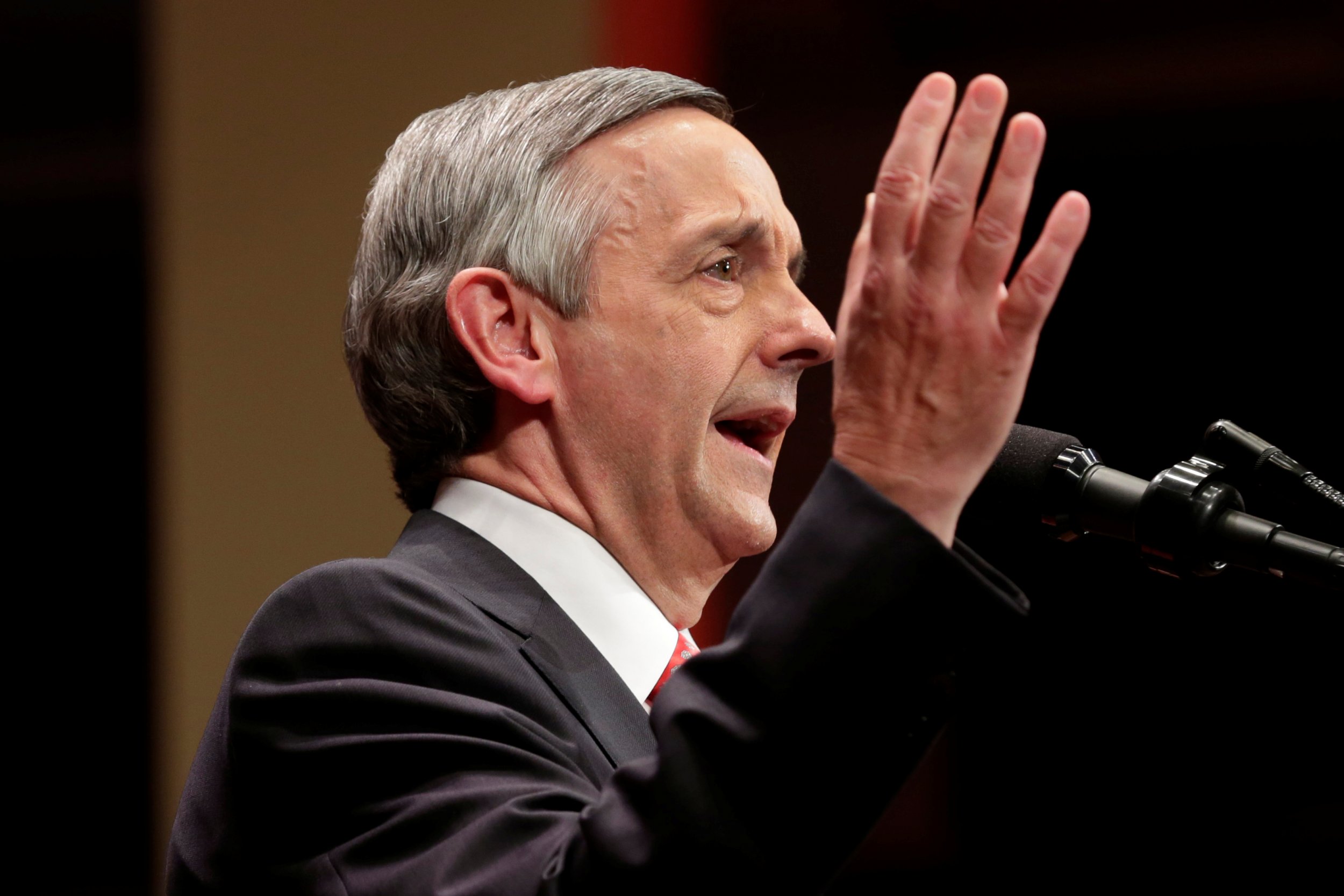 The pastor who spoke at the event marking the relocation of the U.S. Embassy to Jerusalem has hit back at claims he is a "bigot," denying making inflammatory comments about Judaism.
Southern Baptist Pastor Robert Jeffress said in an interview with Fox News that he had not said anything derogatory about Judaism and accused his critics of taking him out of context and "launching a vicious and unfounded attack" on him.
Among those critics is Mormon and former presidential hopeful Mitt Romney, who tweeted on Sunday evening: "Robert Jeffress says "you can't be saved by being a Jew," and "Mormonism is a heresy from the pit of hell." He's said the same about Islam. Such a religious bigot should not be giving the prayer that opens the United States Embassy in Jerusalem."
But Jeffress hit back at the claims Monday evening, although he did not comment on his alleged derogatory remarks about other religions and the LGBT community.
I want to be clear. I'm not a bigot, I'm not an extremist, but I do without apology embrace the most foundational belief of historic Christianity. And that is that faith alone in Jesus Christ is the exclusive way to Heaven," Jeffress told Fox News.
"Jesus said 'I am the way, the truth and the life. No man comes to the Father but by me.' Now people can disagree with Jesus's words. Millions of them do, but the fact that I and hundreds of millions of evangelical Christians around the world believe what Jesus said about the way to heaven does not make us a bigot. This is not a surprising statement. The fact is this has been the teaching of the church for 2,000 years," he added.
Jeffress has also reportedly described gay people as taking part in "the most detestable acts you can imagine," and slammed Mormonism as "a cult" in 2012, Haaretz reported ahead of the embassy opening.
He said he felt people took his statement out of context, explaining: "I think that has happened many times."
"I don't hate anybody but I do want people to know Christ the Savior," he added.