Motorcycle Gang Surprises 8-Year-Old Girl at Her Lemonade Stand
Dozens of bikers turned up to buy drinks at an 8-year-old girl's lemonade stand in Indiana after the girl's mother helped riders injured in a major accident.
Members of the Milwaukee Iron Biker Group patronized Bryanne Sturch's stand on Sunday, forming an orderly line to quench their thirst. Bryanne had her tent and table set up in her family's front yard in Chili, Indiana.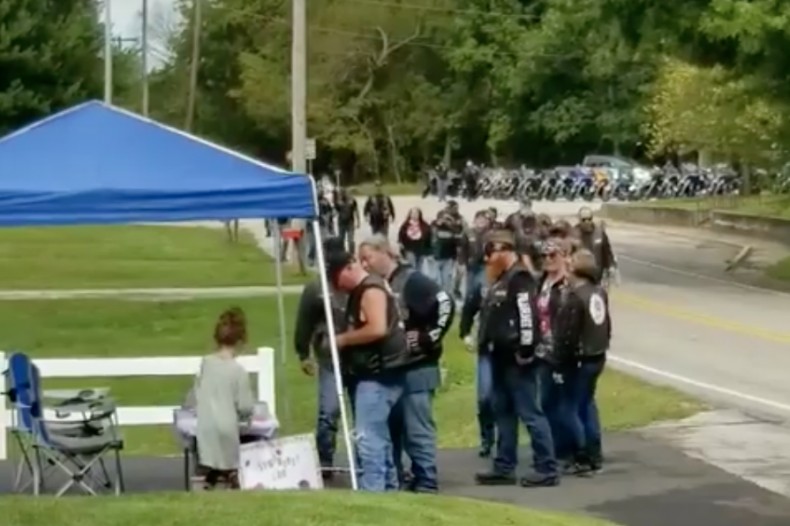 In September 2018, Bryanne and her mother, Daryn, were driving on State Route 19 outside of Denver, when they spotted a multi-vehicle accident involving several motorcyclists. Daryn, a registered nurse, pulled onto the shoulder to see if she could offer medical assistance.
She was on the scene for some time, helping the injured get stabilized, as several bikers had to be airlifted from the scene.
"I learned later that the victims were affiliated with a group called Milwaukee Iron," Daryn told RTV6. "They all reached out to me and thanked me."
Daryn later reached out later to the club on Facebook. All of the bikers involved had survived, and several struck up online friendships with her.
Now, a year later, Milwaukee Iron and the Sturch family had a heartwarming reunion.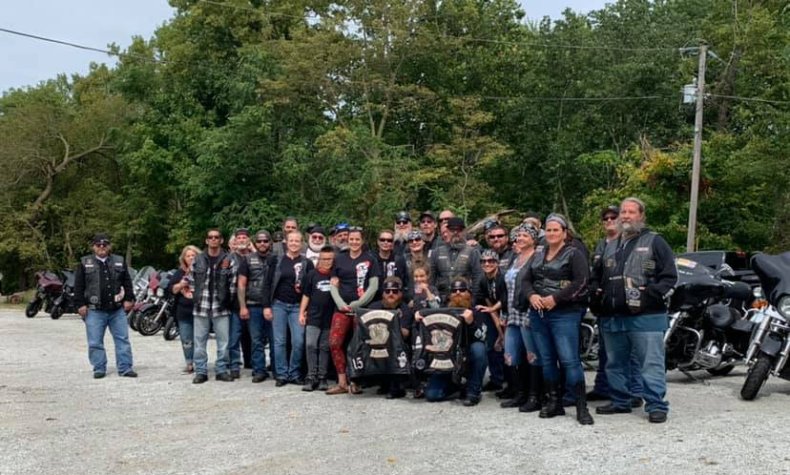 Bryanne had set up her lemonade stand earlier in the summer, but was thwarted by poor weather. When Daryn posted about the stand on Facebook, a member of Milwaukee Iron told her the club would be in her area next week and that Bryanne should make a lot of lemonade.
On September 15, some 30 bikers came by, including several of the victims of the crash that introduced the club to the Sturch family.
"Not only did they make my daughter's lemonade stand unforgettable, but reuniting with these people and seeing how well they are doing was such a fantastic surprise," Daryn said.
She shared video of the club visiting the stand on Facebook.
Although biker clubs have a rough image, the groups often partake in community service.
"I think it's a perfect example of how just because you don't look the same way or dress the same way or have the same hobbies or interests doesn't mean we don't have the same core values inside us," Sturch told CNN. "We shouldn't make assumptions about people, we should just love each other."