Biles, Bros, Bolt and Brazil: The Rio Games Were Unforgettable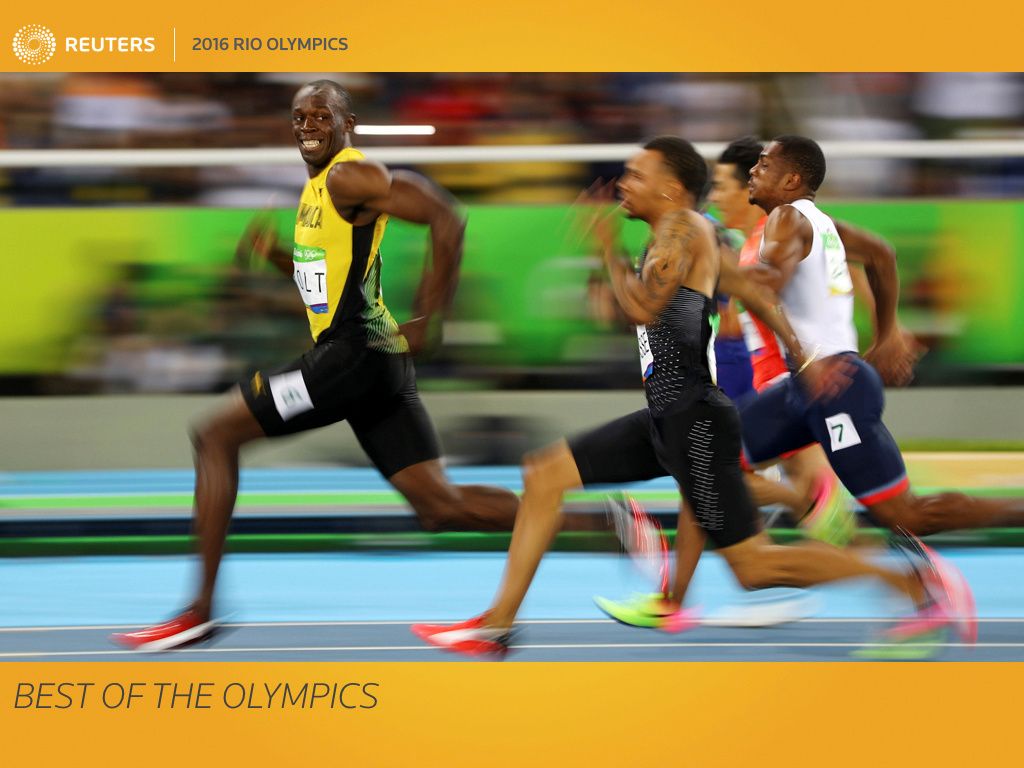 We apologize if this sounds like we are guilty of "over-exaggerating," but the recently concluded Rio Games were outstanding. Stupendous. Zika-free! Legendary performances abounded, from Fiji winning its first gold medal to Matt Centrowitz becoming the first American to win the men's 1,500 since 1908 (and we only mention those two feats here because they failed to crack the top 10 below). We'll shoehorn in one more: Anthony Ervin of the USA winning the men's 50 free, swimming's badass nitro-burning drag race, as a 35-year-old—his first individual gold medal in 16 years.
Here's a look back at 10 (or more) unforgettable moments from the Rio Games.
Topless Tongan Upstages Gisele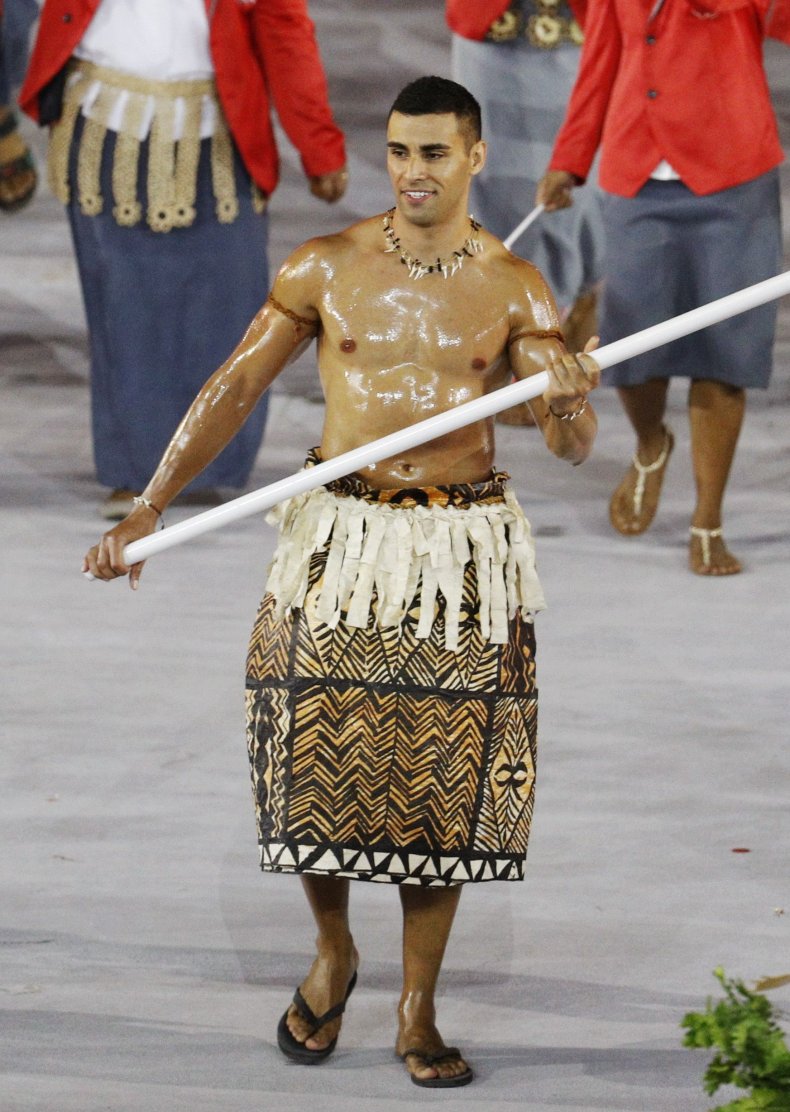 It's not easy to upstage the world's highest-earning supermodel, who also happens to be a Brazilian native and the spouse of Tom Brady, but Pita Taufatofua did just that during the opening ceremony. A taekwondo competitor, Taufatofua entered Maracanã Stadium bearing his nation's flag while baring his torso—and depleting Tonga of vast sums of its coconut oil reserves. Gisele Bundchen took the affront, as cat-walkers are renowned for doing, in stride.
Rio Speedwagon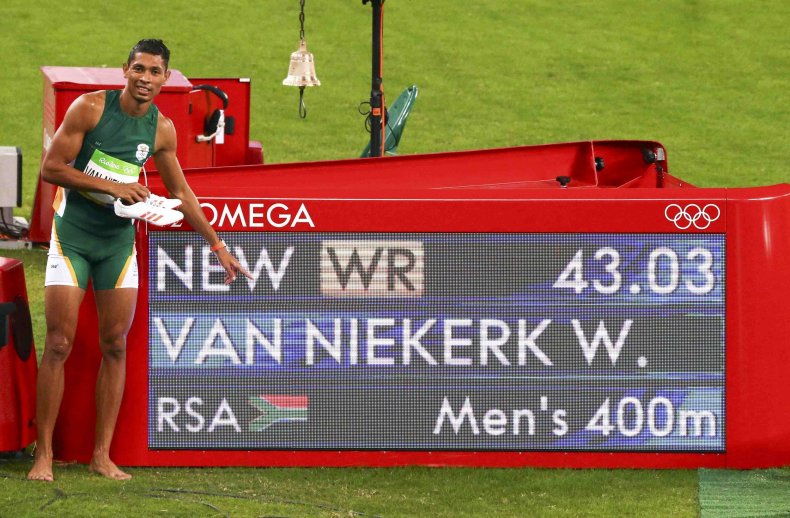 World records were crushed inside Olympic Stadium, and not by Usain Bolt. On the first morning of track events, Almaz Ayana of Ethiopia won gold in the women's 10,000 meters while crushing the world record by 14 seconds (You're under the gun/So you take it on the run). It was only Ayana's second time running competitively at that distance. Molly Huddle of the USA lowered the American record by 10 seconds (30:13.17) and merely finished sixth.
The following evening, South Africa's Wayde van Niekerk, whose coach is a 74-year-old grandmother, started the men's 400 from Lane 8 and not only earned gold in his Olympic debut but broke Michael Johnson's 23-year-old record, lowering it to 43.03 seconds. No man had ever won the men's 400 in the Olympics starting from the far outside lane.
Poop Race Walker
As the world's media and Olympic officials agonized over the levels of fecal matter in waters where some events would be staged (aka "Guanabara Bay Watch"), a French race walker was experiencing gastrointestinal distress while leading the men's 50-kilometer speed walk. Yohann Diniz was in front when his behind began discharging effluvium, which he reportedly attempted to combat by shoving a sponge down his pants. As Esquire noted, "Since all speed walkers look like they're desperately on the way to the bathroom, it wasn't clear that he had this particular problem...until it was clear."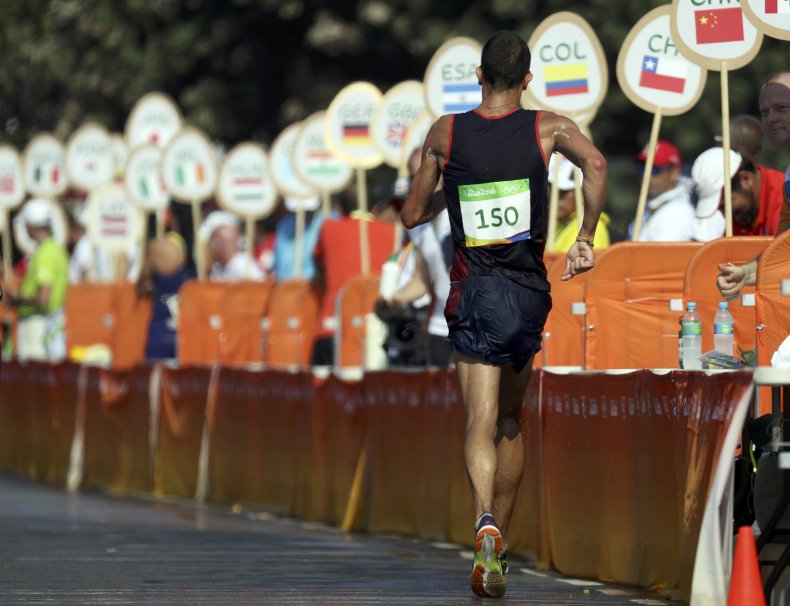 Diniz finished eighth. Nor was he the only leader to suffer an agonizing mishap that would cost a place on the podium. In the women's road cycling race, which covered nearly 88 miles, Annemiek van Vleuten of the Netherlands was leading with less than 7 miles remaining when she skidded while navigating a sharp downhill turn on slippery pavement. Van Vleuten went head-over-handlebars and was unconscious for several minutes. She sustained a concussion and three lumbar spinal fractures.
Dives: Good and Bad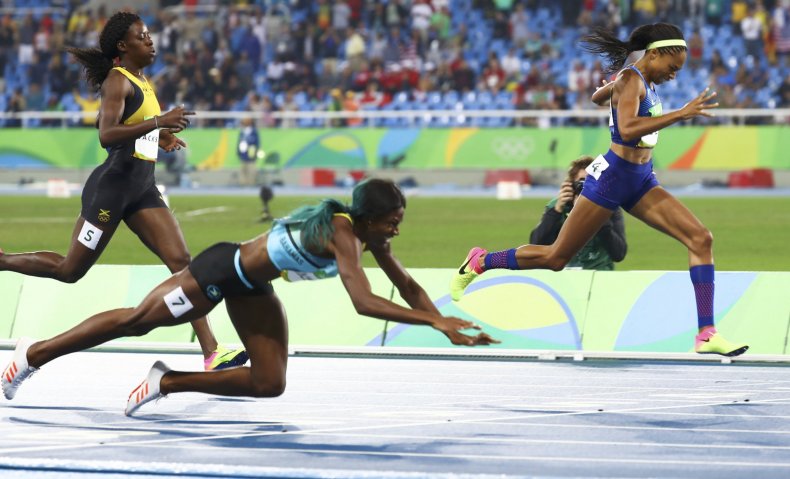 The most impressive dive—or was it a stumble?—of the Rio Games happened not in a green pool but on a blue track. In the women's 400-meter final, Shaunae Miller of the Bahamas dove across the finish line to deny Allyson Felix the gold in her final solo race for the United States. Miller's crossing gave her the victory by 0.07 of a second. Felix would later win her sixth and final gold medal—the most of any woman in track ever—as part of the USA's 4x100 team.
Meanwhile, in the pool, three divers received 0.0 scores after attempts that were redolent of the pool party scene from Boogie Nights. The most egregious splash belonged to Russia's Ilya Zakharov, whose belly flop in the 3-meter competition ended his opportunity to defend the gold medal he had won in the same event in London.
As long as we are on the topic of bad dives, Ugandan steepler Jacob Araptany's face-plant into an immovable hurdle in the men's 3,00-meter steeplechase was flat-out gruesome.
Mongolian Beef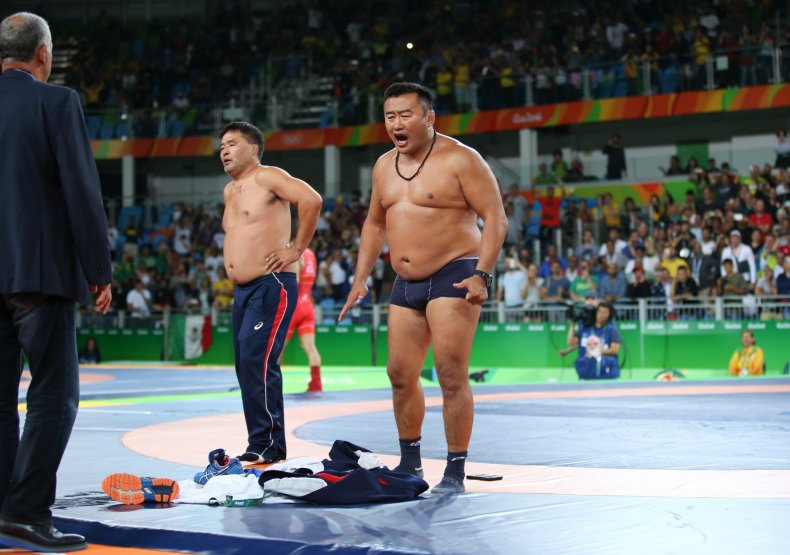 Mongolian wrestler Ganzorigiin Mandakhnaran was moments away from winning his bronze medal match against Ikhtiyor Navruzov of Uzbekistan by a score of 7-6. Then Mandakhnaran raised his arms in triumph and backed away from his opponent as the final seconds of the match ticked off. The judges awarded Navruzov a point for Mandakhnaran's refusal to engage, making the score 7-7. Because Navruzov won the last point, he earned the victory.
That's wrasslin'.
Two of Mandakhnaran's coaches immediately ran onto the mat and began disrobing in protest, exposing viewers to both upper and lower Mongolia. The judges did not reverse their decision. The Mongolians, it is assumed, did not attend the clothing ceremony.
Great? Britain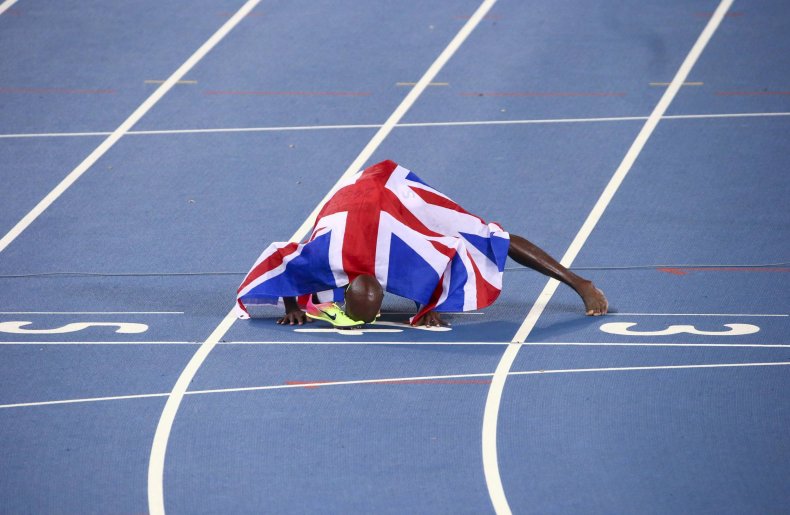 Despite only having the world's 21st largest population, Great Britain finished second to the United States in both gold and silver medals. Four years after hosting the Summer Games in London, the Brits put on a jolly good show in Rio. Only China and the Yanks amassed more medals overall. No Brit was greater than Mo Farah, who doubled up for golds in the men's 5,000 and 10,000, repeating his duel feat from 2012.
Football Feat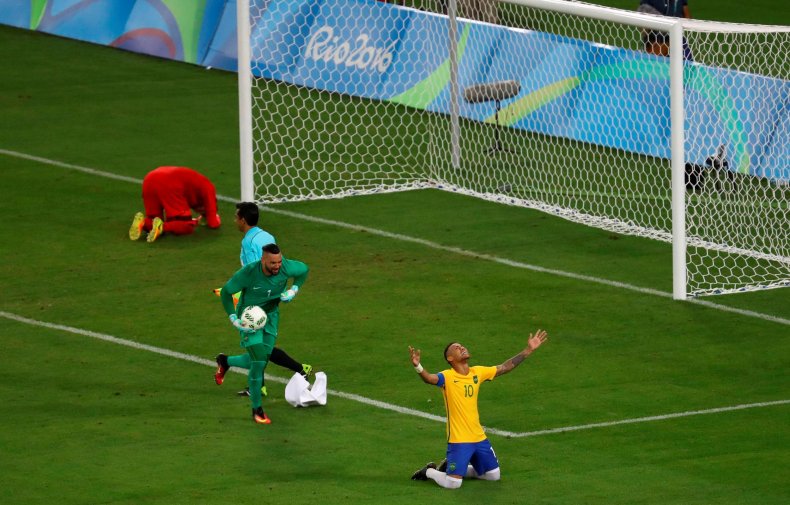 Two years ago, Brazil, the World Cup host, was embarrassed in a semifinal loss to Germany. Die Mannschaft led 5-0 at the half before cruising to a 7-1 victory and eventually a World Cup triumph. Last Saturday, Brazil and Germany met again in Brazil, this time with a gold medal at stake.
Though most of the faces and names were different—the majority of Olympic footballers belong to Under-23 squads—one international star, Brazil's Neymar, made the difference. The FC Barcelona forward buried his nation's fifth and final try into the upper right-hand corner of the net during the penalty kick phase to secure Brazil the gold.
Brazil also won gold in men's beach and indoor volleyball. In the two sports that matter most to the host nation, it came up golden.
Who Runs the World? Girls!
Consider this an all-inclusive item singling out the distaff dominance of the U.S. women, including its gymnastics, rowing, basketball and water polo teams. The latter three won gold for a third consecutive Olympics, while the women's gymnastics team merely repeated its London triumph.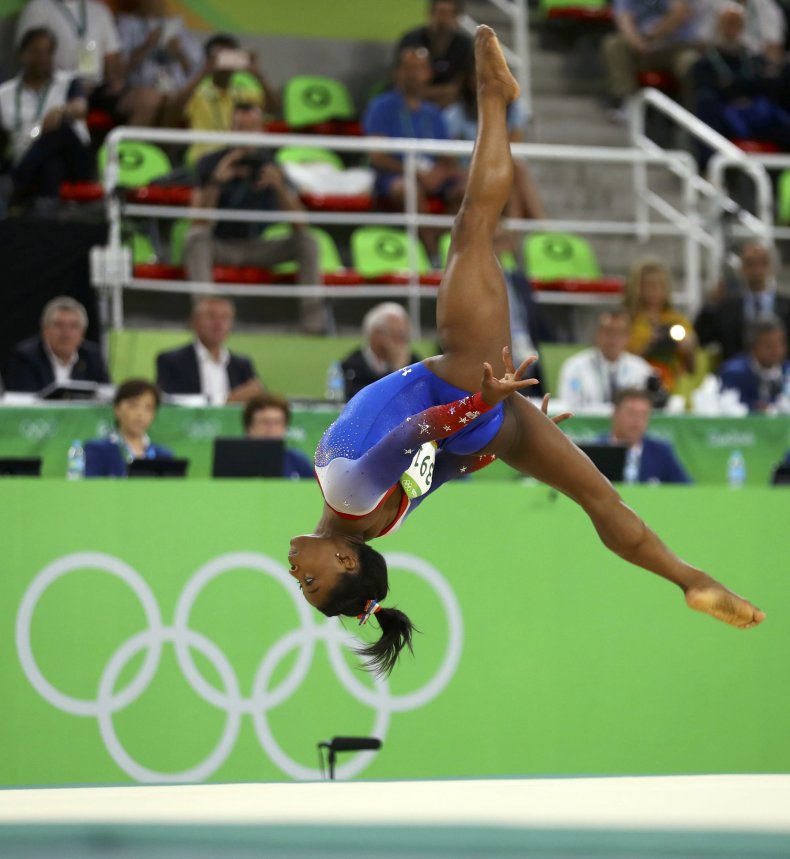 Particular praise goes out to Simone Biles, who in her Olympic debut became the first female gymnast to win four medals and meet Zac Efron. In the pool, of course, Katie Ledecky was a singular swimsation. In the women's 800 freestyle, which she won by nearly half a pool length while crushing her own world record, Ledecky looked more alone in a pool than Marco Polo did in that Geico ad.
Finally, 5,000-meter runner Abbey D'Agostino never made it out of prelims, but her sportsmanship in stopping to assist fallen New Zealand runner Nikki Hamblin (the two had tripped over one another after their feet tangled) etched an indelible mark on these Olympics.
Usain and USA'in
Never has one Olympics featured two greater Olympians, both of whom bowed out on top. Jamaica's Usain Bolt three-peated his sprint triple of capturing gold in the 100, 200 and 4x100, and never was a race in doubt. That's nine golds in nine events for the Bolt of lightning; only one person has more golds than he, and no Olympic athlete has ever won as many golds without at least once settling for silver or bronze.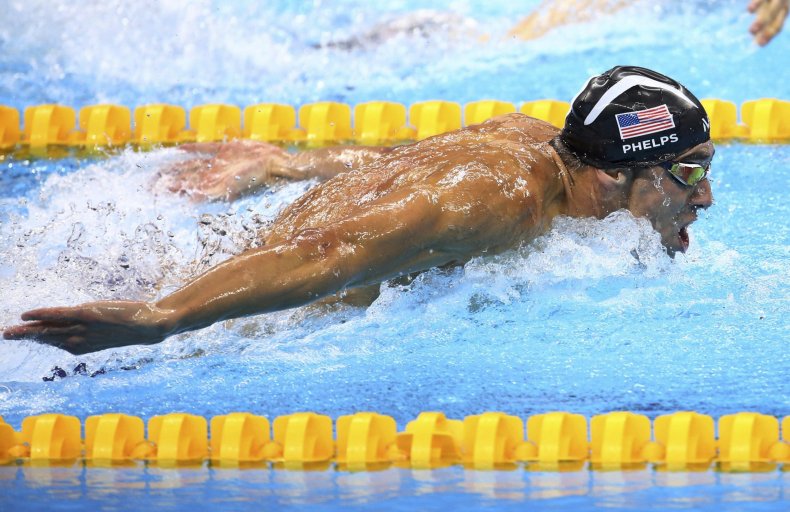 Of course, that one person—though both Bolt and he are superhumans, about 10 generations on the evolutionary scale ahead of Millennial Male—is Michael Phelps, who wrapped an unprecedented Olympic career with five more golds and one silver. The career medal count for the Baltimore native is 23 gold medals (and 28 medals overall), which puts him dead even with Bolt's home island of Jamaica.
The Loch Mess
Take four inebriated American swimmers, two languages, a few opportunistic, gun-toting security guards and one predawn Sunday morning, and you can guarantee one thing: confusion. Whether Ryan Lochte and his pool pals were "robbed at gunpoint" or shaken down or the recipients of swift justice, they have only themselves (or, more directly, Lochte) to blame for Loch Mess.
Something is going to be lost in translation when one party thinks of Amazon as the source of life-sustaining bounty and the other thinks of it as a river. Lochte, 32, and relatively obscure teammates Gunnar Bentz, Jack Conger and Jimmy Feigen were guilty of nothing more than acting like frat boys at the wrong time and on the wrong "America" continent. The real crime was Lochte sharing the story with his mom (a reckless breach of bro-tocol), who shared it with a Fox Sports reporter, who tweeted it out to the world. And for that lack of discretion, Lochte, a six-time gold medalist, almost deserves to have lost his Speedo endorsement deal, which he lost the day after the closing ceremony.
Over the weekend, Lochte told NBC's Matt Lauer, "I learned my lesson from this." Lesson No. 1: It's Brazil, not Bro-zil.