'Bilingual' French Bulldog With Multiple Howls Goes Viral, Divides the Internet
A spunky 7-year-old French Bulldog named Walter Geoffrey is making waves — thanks to his unique mix of woofs, howls, and growls.
In a video posted on TikTok by his human Amber Martin, the vocal pup can be seen in a montage of video clips showing off his "bilingual" skills. Walter — who's known to his hundreds of thousands of followers as "king of the sexy leg" — has no qualms about showing his discontentment over anything.
Through multiple frames, the Frenchie shows the varied sides of his linguistics, including his famous howl, which sounds more like an anguished scream. In a couple of shots, Walter's French Bulldog sister Charlotte Littles can be seen sitting quietly at his side while he wails and carries on.
The video has garnered more than 106,000 views on TikTok, and over 23,000 likes at the time of this post. This isn't the first viral video of the famous dog. Walter and Charlotte have dozens of videos on both TikTok and Instagram.
Martin bought Walter because she wanted a dog to spoil. "I decided on a French Bulldog once I learned about their personalities and attitudes. When I found pictures of the most sassy little pup I had ever laid eyes on, I had to have him," she told Simon & Schuster.
"Walt is definitely a diva," she added. "Hard to please, he judges everyone and everything. I like to call him "Garen" (the make version of Karen) from time to time because I can't do a single thing right a lot of ways. I swear his side eye will hit you in your soul."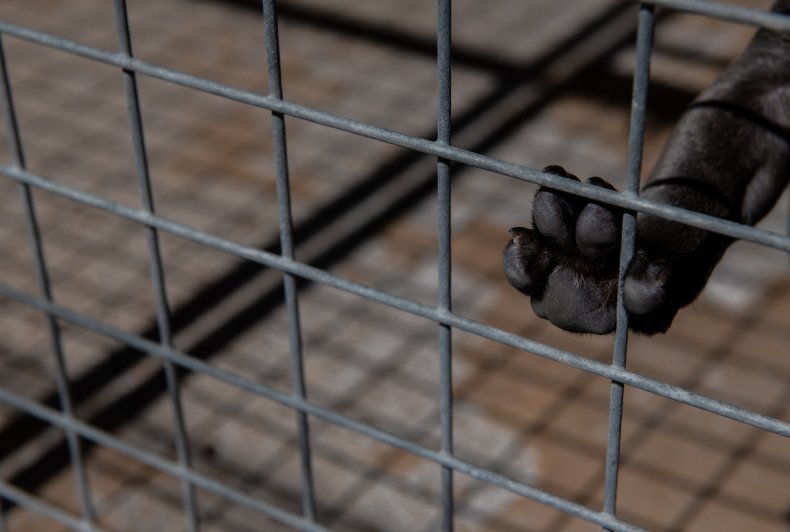 Fans flock to Martin's online diary of Walter (and Charlotte) to see what he's screaming about. In the latest video, @Kameron Hunter said, "even his bark sounds like a person is saying 'ruff!'"
"I would die laughing if I had to wake up to that," @Dr. Fidget Grimm wrote.
"He's really trying to bark, like you can see the concentration. Whereas the crazy screams just flow out like a song," @Meena J commented.
@Wellness Petfood wondered when the language learning site Dualingo will add Walter's noises to their system.
Not everyone enjoys the soothing sounds of Walter Geoffrey. "I just imagine him being a nightmare24/7 for everyone around him except you guys," @bobfromlumbridge wrote.
Though some can't fathom having to hear Walter's many sounds all day, there are just as many who get a kick out of his constant shenanigans.