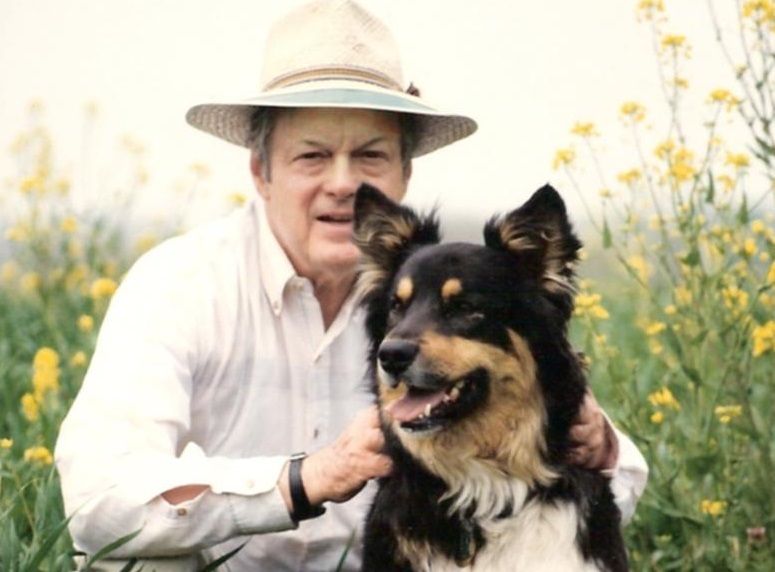 Bill Backer, the real-life adman responsible for "I'd Like to Buy the World a Coke"—and (spoiler alert) the last moments of Mad Men—died on Friday at age 89. His wife Ann Backer confirmed his death to Newsweek.
Bill Backer was a creative director at the advertising firm McCann Erickson when he came up with the now-famous Coca-Cola campaign while stranded in an Irish airport. Last year, he recalled the experience to Newsweek:
"We were on our way to London to record a group called the New Seekers, but we couldn't get into London. One of those yellow, soupy fogs had set in, so we were marooned in the Shannon Airport, which was not set up to handle big loads of offloaded passengers. So we were stuck in a tiny motel, sharing rooms, sleeping in the lobby, and we sat around with people from all over the world because the plane was going from London to Germany and then on to the Far East. So you had all types of people thrown together. And they sat with coffee or tea or Coca-Cola. Coca-Cola always prided itself on being the great social catalyst of the world."
Then the idea hit him: "Right there, I wrote it on an envelope…. 'I'd like to buy the world a Coke and keep it company,'" he said. "Like a lot of the best commercials, it was written while watching the product perform."
In its series finale last May, the final frames of AMC's Mad Men painted a different picture of how the campaign came to be: the protagonist Don Draper, who like Backer was a creative director at McCann, sits meditating on a hilltop at a California retreat. The series concludes with a shot of him, grinning, as the audio from the 1971 Coca-Cola commercial, called "Hilltop," starts to play. Then the commercial comes on screen. Draper presumably had returned to McCann and pitched the idea.
The day after the finale first aired, Backer told Newsweek he used to watch Mad Men but stopped because "it became more and more of a soap opera and less about advertising."
"People would tease him and say, 'Oh you're Don Draper,'" Ann Backer says. "That was certainly not his life, of three-martini lunches and all that."
Though her husband was no longer a viewer, "he loved that little flurry of attention," Ann Backer says. "He heard from people that he hadn't been in touch with for a long time, and that gave him pleasure." She too had stopped watching Mad Men: "I frankly found it so offensively sexist."
Bill Backer was born in 1926 and grew up in Charleston, South Carolina. According to a statement issued by McCann following Backer's death, he attended Yale University and started in the mailroom at McCann in 1953. He left, but after a few years at the agency Young and Rubicam, Backer returned to McCann and climbed the ranks to executive vice president and creative director. He created campaigns for Miller beer, Wendy's, Hyundai and other clients, McCann says.
Last year, Backer told Newsweek that the Coca-Cola account "had been not a choice assignment at McCann-Erickson for some time because people in the North just didn't understand the iconic view that the South had of Coca-Cola."
In 1979, Backer left McCann to start his own agency, Backer and Spielvogel. In 1982, New York magazine called it "the hottest ad agency in town" and "the fastest-growing agency in ad history," and said its rise was "an adman's dream." The article described Backer as "a dashing figure, not dandyish but imposing, with slicked-back black hair and an ever-present bow tie," who kept a piano in his office, harking back to his pre-advertising days as an aspiring musician. "Backer is also a creative legend in the business, though few people other than his co-workers even know what he looks like," the article said. Backer and his partner sold the agency to the firm Saatchi and Saatchi in 1986.
Ad Age once named Backer one of its 100 Most Important People in Advertising. On Twitter on Monday, McCann praised Backer as "a man who created so much iconic work...across our industry." Coca-Cola said, "The advertising industry lost one of its giants. The Coca-Cola Company lost one of its advertising leaders."
Ann Backer says she and her husband met in the 1950s through his Yale roommate, whom she had dated. Decades later, they ran into each other in New York; they married in 1983. She says she loved his optimism, the way he viewed the world. "Putting us together would come up with one real normal person, in terms of outlook of life," she jokes.
Bill Backer spent his retirement years dabbling in music and raising thoroughbred horses on a farm in Virginia. "He loved his dogs, he loved his farm, he loved his horses, he loved practically everybody he dealt with," Ann Backer says.
He also became an environmentalist. At the time of his death, Backer was president of the Piedmont Foundation, which managed the funds for the Piedmont Environmental Council, a local environmental group in Virginia.
Doug Larson, vice president of development at the Piedmont Environmental Council, says Backer put his advertising chops towards environmental causes, including in highly publicized efforts against Disney in the early 1990s when it sought to open a theme park in northern Virginia near Civil War battlefields.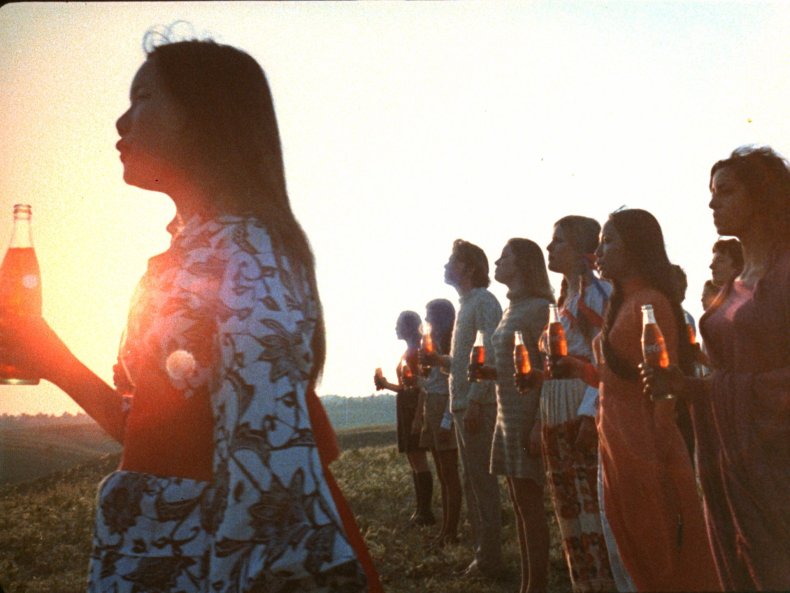 Larson recalls Backer's saying, "Look, Disney is an iconic brand, you can't fight Mickey Mouse." So instead, Backer created the slogan "Disney, Take a Second Look." The effort proved successful.
"He had a wonderful sense of humor and a wonderful approach to things," Larson says. "There was enough of the adman in him that he was, I think, very conscious of how you bring people around to buy into the concept of preservation and protection of open space."
Ann Backer, who is his only immediate survivor, says her husband was hospitalized roughly two weeks ago and diagnosed with colon cancer. He died following an operation last week.
Per her husband's wishes, Ann Backer plans to scatter his ashes in the Blue Ridge Mountains, overlooking Virginia's Paris Valley. Which is fitting; the man who wanted to buy the world a Coke, it seems, was always fond of hilltops.