Bill to Ban Discrimination Against LGBT People Faces Hurdles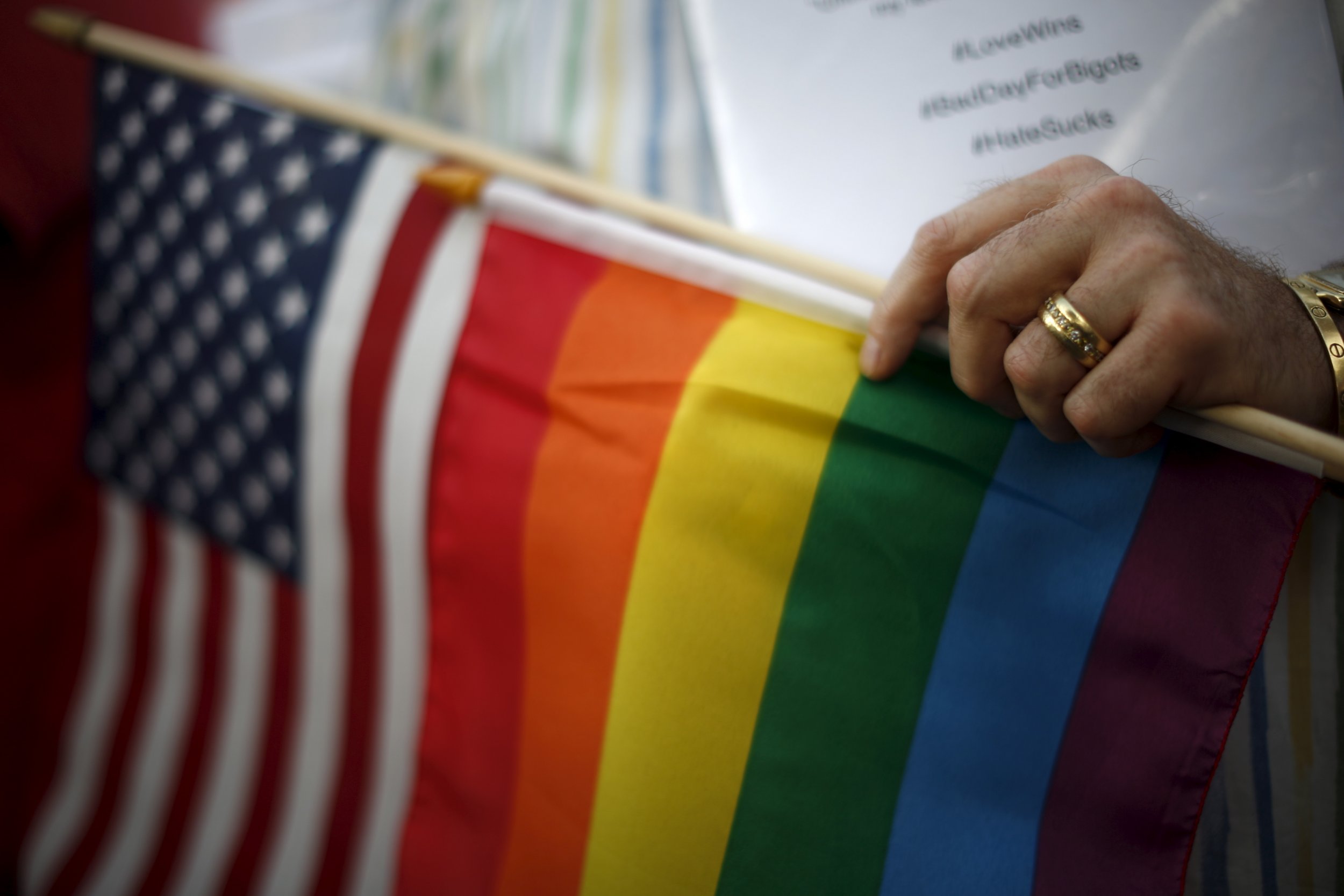 More than half of U.S. states have no laws protecting gay people from housing, employment and other forms of discrimination. Hoping to change that, a coalition of Democrats introduced a measure on Thursday to amend the landmark Civil Rights Act of 1964 to include sexual orientation as a protected class along with race, religion and gender.
But no Republican members of Congress have endorsed the measure—which also protects bisexual and transgender Americans—all but dooming its chance of passage.
Pursuing anti-discrimination protections is the next logical step for the lesbian, gay, bisexual and transgender (LGBT) rights movement in the wake of June's Supreme Court decision making same-sex marriage legal throughout the United States. While the marriage issue captured national attention and the efforts of LGBT advocacy and civil rights groups, anti-discrimination measures have received less consideration. Those groups are now pushing for change in areas such as housing and job discrimination. It wasn't a coincidence that two of the lead attorneys behind the same-sex marriage push, former George W. Bush Solicitor General Ted Olson and David Boies, the renowned litigator who represented Al Gore in his 2000 election battle at the Supreme Court, are speaking out in favor of the new law.
"Although the Supreme Court's decision last month in Obergefell v. Hodges was a huge victory for LGBT rights, there is much work left to be done," Rep. Ted Lieu (D-Calif.) said in a statement. "The discriminatory reactions to the legalization of marriage equality nationwide have demonstrated the urgent need for comprehensive legislation to prevent discrimination against the LGBT community."
Infighting among LGBT advocacy groups has not helped the effort, which already faces a difficult climb. "This legislation has been drafted for months behind the scenes without significant input from Republican allies on Capitol Hill who have unassailably pro-LGBT records," says Gregory T. Angelo, executive director of Log Cabin Republicans, a group that represents LGBT GOPers. The group says it was only provided with a draft copy of the legislation Wednesday night, after reporters from BuzzFeed News and The Advocate had been given access. "We have been locked out of the crafting of this bill for seven months and then put on less than 24 hours' notice to sign off," says Angelo, who adds that the lack of communication is indicative of Democrats' unwillingness to work with potential allies across the aisle.
Angelo concedes that the Equality Act is unlikely to pass the 114th Congress. But he says that Republicans supportive of LGBT rights would not necessarily be opposed to the legislation and "could potentially support it," adding that "ultimatums are not the way to build coalitions."
The bill would amend Sections 2 through 11 of the Civil Rights Act to protect gay, lesbian, bisexual and transgender Americans from employment, housing and other forms of discrimination, a summary of the bill provided to Newsweek shows. Already defined as protected classes by the Act are race, color, religion and national origin. Age, pregnancy, citizenship, familial status, disability status and veteran status were included in later legislation.
The legislation would also expand the definition of public accommodations—by federal law, they cannot discriminate against members of protected classes—to include nearly all businesses, including retail stores, banks, taxis and trains. Last year, the Colorado Civil Rights Commission ruled that a bakery's refusal to bake a wedding cake for a same-sex wedding on the grounds that it would violate the owner's religious beliefs had illegally discriminated against the betrothed couple under state law. Colorado is one of 22 states with strong anti-LGBT discrimination laws. If passed, the Equality Act would provide similar protections to LGBT individuals throughout the United States, its advocates say.
Already, several large businesses, including Apple, Dow and Levi-Strauss, have come out in favor of the bill.
"I think this is the start of a public conversation," says Brandon Lorenz, communications campaign director of the Human Rights Campaign. "It's going to be a heavy lift. The reality is that if you look at the polling on this a majority of people across the country, almost 70 percent of Americans support non-discrimination for LGBT Americans….What you have in Washington, which is not unusual, is a lagging indicator of public opinion."
"We're under no illusion about passage in this Congress," adds Laura Durso, Director of the LGBT Research and Communications Project at the Center for American Progress, which was involved in the drafting of the bill. "But we know polling really shows Americans support non-discrimination protections for LGBT Americans.