Watch: Bill Belichick Stonewalls Questions on Donald Trump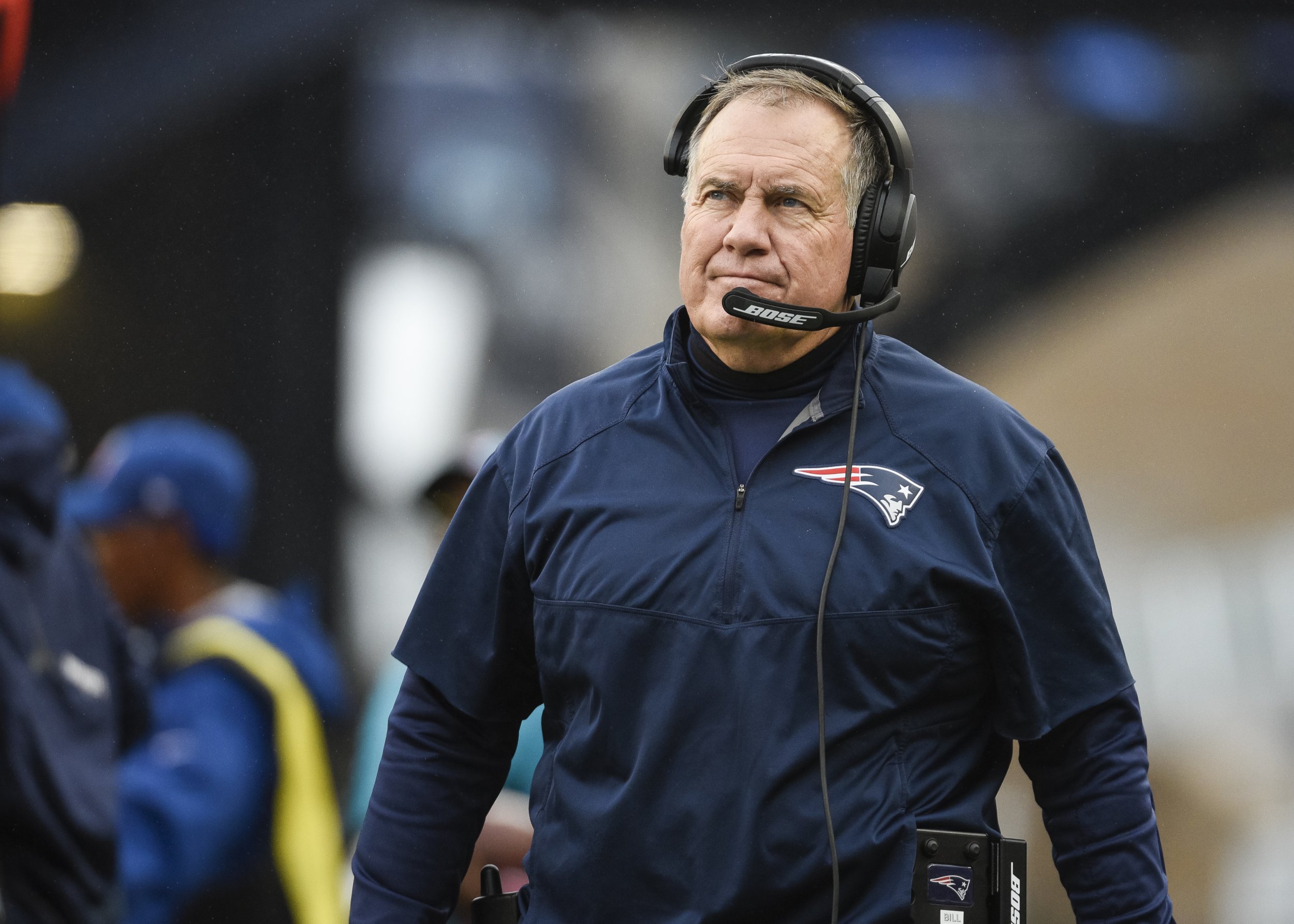 New England Patriots head coach Bill Belichick confirmed in his press conference Wednesday that he wrote the letter to Donald Trump that the president-elect read out at a campaign rally in New Hampshire on Monday.
After that, things got weird. In an attempt to move the discussion away from politics and onto football, Belichick repeatedly answered Trump-related questions with "Seattle," referring to the Patriots' game against the Seahawks in Foxborough, Massachusetts, on Sunday.
"I've received a number of inquiries relative to a note that I wrote Donald on Monday," Belichick said. "Our friendship goes back many years."
He added: "I think anybody that has spent more than five minutes with me knows I'm not a political person. My comments are not politically motivated—the friendship and loyalty to Donald.
"I write hundreds of letters and notes every month."
"Coach, were you happy or annoyed that Trump read out the letter?" Belichick, 64, was then asked. "Seattle," came the answer. "But your team has always been good at keeping distractions on the outside. Given the nature of this presidential race—," the follow-up, cut off by Belichick with another "Seattle." "Did you find it—" "Seattle." "Did you find it helpful to talk to your players about this?" "Seattle."
This carried on, in the same pattern, until Belichick successfully shut down that line of questioning. The coach's legendary reputation as a curmudgeon continues, while the Patriots have a chance to extend their commanding lead in the AFC East on Sunday. The world turns on its axis, but sport goes on.