Bill Cassidy Warns Kabul Airport Blast Has Already Slowed Evacuations to a Crawl, Slams Biden
Louisiana Senator Bill Cassidy warned the Thursday attack at the Kabul airport has already slowed evacuations "to a crawl" and criticized President Joe Biden.
Appearing on Fox News Saturday, Cassidy, a Republican, said there are people in Afghanistan who have their papers, a country ready to take them, and are past the Taliban checkpoint—but they cannot get into the airport, following the blast that killed 13 U.S. service members and at least 169 Afghans, the Associated Press reported Saturday.
The senator called the attack another "sorry chapter in a sorry set of events that have been initiated by President Biden's decision to withdraw in the way we have."
"What ISIS-K has done has already stopped the flow of folks who need to get out," Cassidy said.
When asked by Fox News host Neil Cavuto if he supports extending the deadline to remove U.S. troops past August 31, Cassidy said he worries their safety—which is "paramount"—may not be able to be guaranteed.
"We really have a bad hand here, created by the way the President decided to do this, the planning of it, and the poor execution of the planning," he said. "That said, if we can extend the deadline safely and get more Americans out—because there might still be some left—those of our allies and those who helped us while we were there, I would support that."
Cassidy stopped short of agreeing with some Republican lawmakers who have called for Biden's impeachment over the withdrawal. He pointed out that if Biden were to be removed from office, Vice President Kamala Harris, who is viewed as more liberal than Biden, would become president.
Still, Cassidy criticized Biden, calling him incompetent and saying the troop withdrawal "has the American people very disturbed about this presidency."
He also disagreed with Republicans who believe the fallout from the withdrawal would have never happened under former President Donald Trump, who wanted to leave earlier, saying that "we will not know" what would have happened.
His office said in a statement to Newsweek that pointing out that the claim is a hypothetical does not necessarily mean he disagrees with those Republicans.
"We do know there were some tactical decisions made in this withdrawal by this administration that made it worse," Cassidy said.
Cassidy's office did not offer further comment Saturday.
Newsweek also reached out to the White House for further comment Saturday afternoon, but had not heard back by publication. This article will be updated with any response.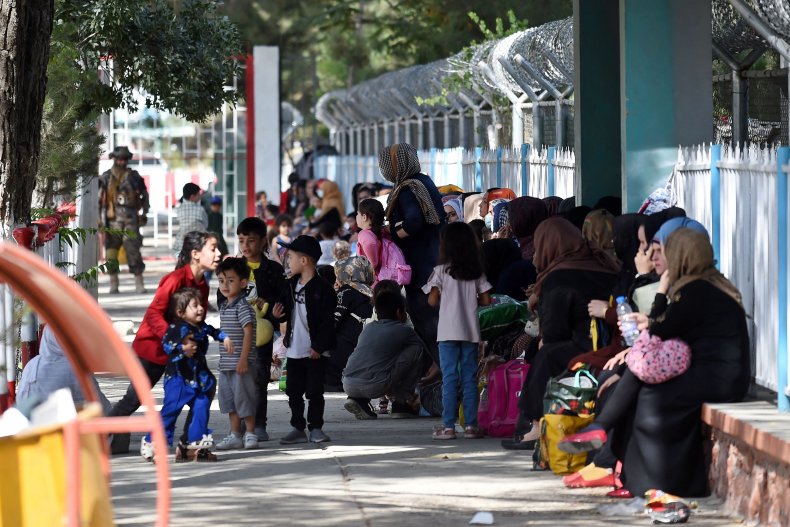 ISIS Khorasan (ISIS-K), a regional branch of the Islamic State militant group, claimed credit for the attack.
General Kenneth McKenzie, the commander of the United States Central Command, said in a press conference following the suicide bombing that "imminent" threats from ISIS remain.
"If we can find who is associated with this we will go after them," he said. "We believe it is their desire to continue those attacks and we expect those attacks to continue."
In retaliation for the attack, a U.S. military airstrike killed a planner connected to ISIS-K. The strike, carried out by an unmanned drone, resulted in no known civilian casualties, according to Captain Bill Urban, spokesman for Central Command.