Bill Clinton, Accused Rapist, Celebrates Roy Moore Loss in Alabama in Campaign About Women's Rights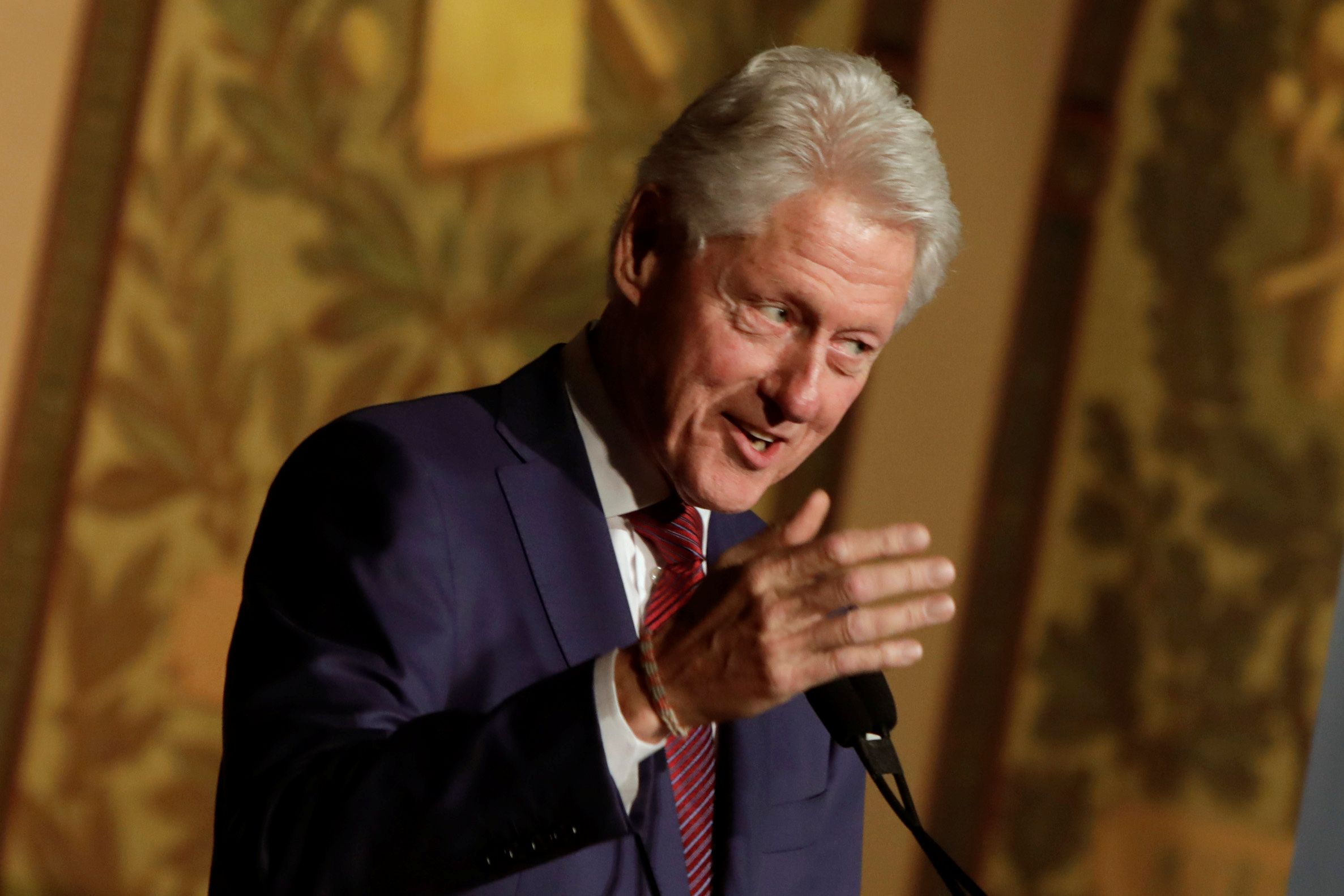 Alleged sexual predator and former President Bill Clinton took to Twitter Tuesday night to celebrate the defeat of Republican candidate Roy Moore, a fellow politician accused of similar crimes.
"Congratulations, Doug Jones. You were a great US Attorney, and you ran a terrific campaign. You deserve this win. It's a win for the people of Alabama," Clinton tweeted shortly after Democrat Doug Jones narrowly won a U.S. Senate seat in the deeply conservative state.
The controversial race, which transformed into a campaign about women's rights because of allegations of sexual misconduct against Moore, resurfaced decades-old accusations against Clinton as the country debated its own morality and questioned if it's acceptable to elect men accused of such egregious acts to public office.
Clinton, the husband of 2016 Democratic candidate Hillary Clinton, was notoriously caught having an extramarital affair with White House intern Monica Lewinsky and was accused by Paula Jones, Kathleen Willey and Juanita Broaddrick of sexual assault. Moore, a former chief justice of the Alabama Supreme Court, has been accused by at least eight women of sexual harassment or assault while they were minors or young women.
The accusations drew parallels between Moore and Clinton, who both have vehemently denied any sexual misconduct. Marc A. Thiessen, a fellow with the American Enterprise Institute and former chief speechwriter to President George W. Bush, recently penned an op-ed in The Washington Post claiming Moore took a page right out of Bill Clinton's survival plan.
"In refusing to step down, Moore is executing a playbook written two decades ago by the 42nd President, Bill Clinton," Thiessen wrote. "During the Monica Lewinsky scandal, Clinton figured out that if you have no shame and ignore calls to resign, you can survive any scandal. All you have to do is lie repeatedly … and show no remorse when you are caught doing so."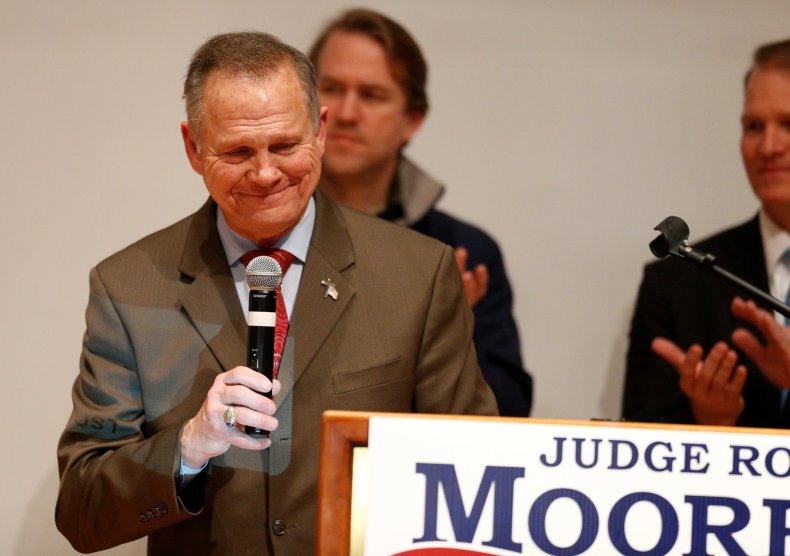 Clinton's tactics ultimately worked on feminists, who ultimately sided with him, Thiessen wrote. "[Women's rights activist] Gloria Steinem beclowned herself in a notorious 1998 New York Times op-ed where she attacked Clinton's accusers, made excuses for his deceit and made light of his crimes," he noted. "All 45 Senate Democrats voted to acquit Clinton in his impeachment trial."
It didn't work for Moore, however. Women with children under 18 at home backed Jones by 66 percent, according to exit poll results. And 98 percent of black women voters supported Jones. White women, however, were more forgiving. About 63 percent voted for Moore, according to The Washington Post.