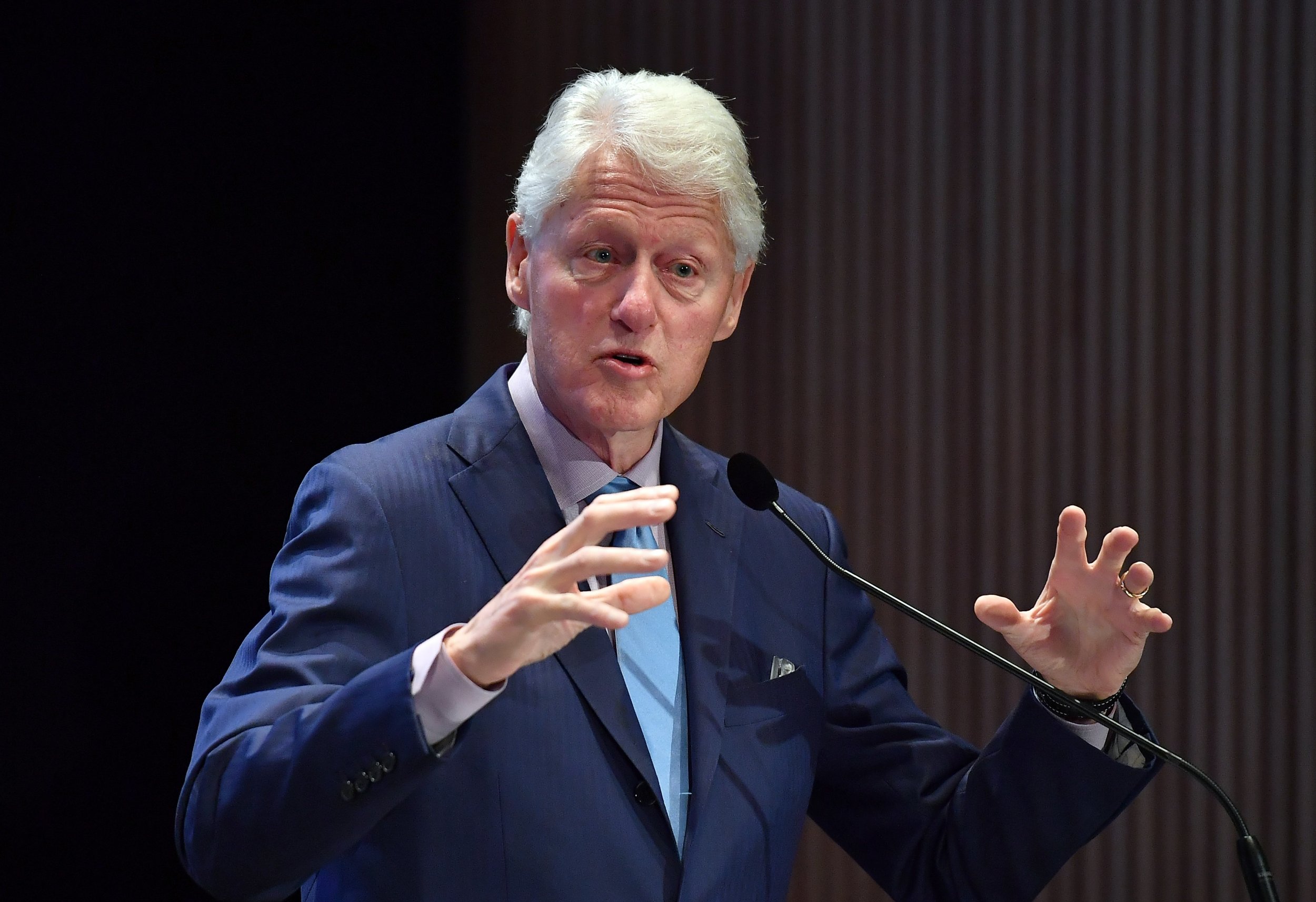 Bill Clinton is trying to make amends for a heated Monday-morning interview on the Today show, during which time the former president appeared defensive over questions about whether he'd ever apologized to Monica Lewinsky.
"I got hot under the collar because of the way the questions were asked," Clinton later explained at a press event for his book tour. "The suggestion was that I never apologized for what caused all the trouble for me 20 years ago. First point is, I did. I meant it then, I mean it now."
"I apologized to my family, to Monica Lewinsky and her family and to the American people before a panel of ministers in the White House, which was widely reported," Clinton continued. "So I did that...I live with it all the time."
Clinton went on to say he supports the #MeToo movement, which he called "long overdue," and added that he has "always tried to support it in the decisions and policies that I advanced."
Clinton had struck a different tone, however, during his sitdown with NBC's Craig Melvin. When the host read Clinton a section of Lewinsky's Vanity Fair piece about their affair, Clinton accused him of willfully ignoring "gaping facts" about the national scandal. "I bet you don't even know them," Clinton told Melvin.
Clinton said his feelings about his affair with Lewinsky haven't been shaped by the #MeToo movement because he had "felt terrible then," when it had originally come to light. Clinton also seemed intent on defending his reputation when he touted his feminist record as governor of Arkansas, having implemented anti-sexual harassment policies and appointed two female chiefs of staff during his time in office.
"I've had nothing but women leaders in my office since I left," he said. "You are giving one side and omitting facts."
Whether Clinton wants to confront it or not, his legacy is currently being reimagined amid the #MeToo movement.
Longtime Clinton ally New York Senator Kirsten Gillibrand attempted to distance herself from both Bill and Hillary Clinton in November, when she said that Bill Clinton should have stepped down from the presidency following the revelations into his relationship with Lewinsky. "Yes, I think that is the appropriate response," Gillibrand told the The New York Times—what was once forgiveable during the Clinton presidency has now, given the national reckoning with sexual misconduct, become grounds for resignation.
"Things have changed today, and I think under those circumstances there should be a very different reaction," Gillibrand said. "And I think in light of this conversation, we should have a very different conversation about President Trump, and a very different conversation about allegations against him."
Clinton recently responded to the senator's comments in a CBS interview, accusing Gillibrand of making them to advance her own political career.
"She's living in a different context," Clinton said last week. "And she did it for different reasons."