Bill Clinton and George H.W. Bush Hung Out and Talked About Socks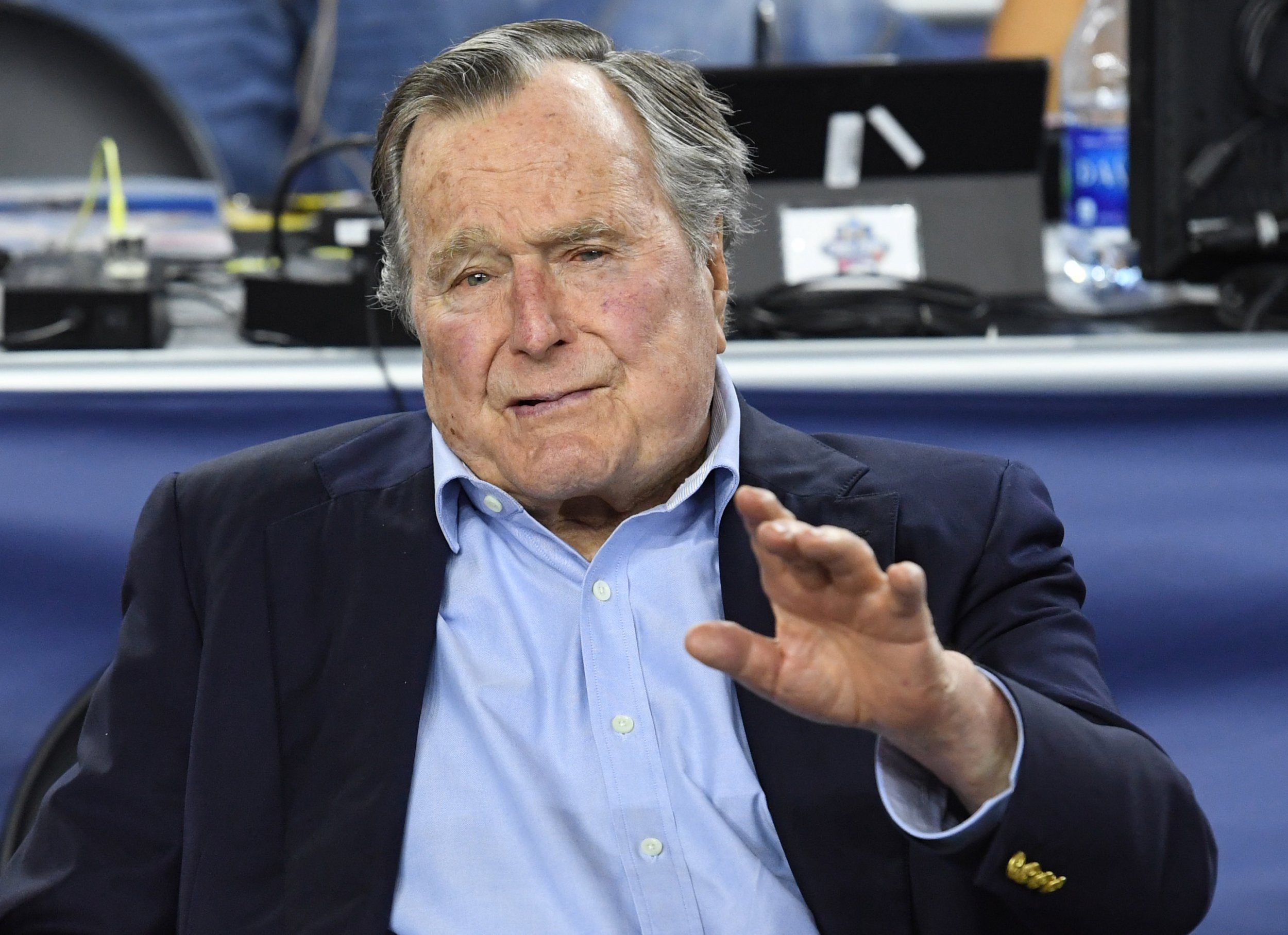 A good pair of snazzy dress socks can really tie an outfit together. Or they can tell the room, "Hey, I'm formal, but also a good time." They can also, apparently, help bring together former leaders of the free world.
Former President Bill Clinton paid a visit this weekend to his predecessor in the Oval Office, George H.W. Bush out at his home in Houston, Texas. And Clinton didn't come empty-handed – he came bearing a few pairs of snazzy socks, long a regular sartorial choice for the elder Bush, and tweeted a picture of the encounter. The photo shows the 42nd U.S. president giving the 41st some super stylin' socks emblazoned with dogs and bees.
Clinton tweeted that it was "Great to spend time with [Bush] & Mrs. Bush in Houston today."
"We caught up about kids, grandkids, old times and new times. And socks," Clinton added.
Somewhat remarkably, this isn't the first time Clinton has openly admired Bush's footwear—the two presidents truly were catching up on socks. In September 2013 Clinton tweeted a picture of the two presidents and added he was envious of Bush's "'western cactus'-themed socks," and capped the tweeted with the hashtag, #sockswag.
Bush's love of socks is so well documented that the Republican Party even sells a pair adorned with an elephant and the 41st president's signature. They'll cost you a $19 donation to the GOP – but at least you'll have an ice-breaker at the next cocktail party you attend.
And if you're in the market for the ultimate presidential sock swag, it might even be possible to get your hands on a pair of socks that was actually owned by Bush. In 2013 the former president donated a pair of his favorite socks to be auctioned for a charity in Maine, near the Bush family's summer home in Kennebunkport. He wrote a letter to accompany the donation, noting his wife, former first lady Barbara Bush, might be a tad fed up with his fashion statements.
"I absolutely love a crazy pair of socks," Bush wrote at the time. "Barbara, on the other hand, has had enough, which is why you are the lucky recipient."