Bill Clinton Rape Accuser Juanita Broaddrick Speaks On 'The Clinton Affair': 'Can You Imagine The Pain And Trauma I Went Through?'
Monica Lewinsky's name may be the first you think of when the scandal surrounding former President Bill Clinton comes to mind. While Lewinsky finds her two-year affair with the former president distasteful, Clinton has long been accused of rape.
Juanita Broaddrick accused the former president of raping her in 1999, and the premiere of The Clinton Affair is bringing up her past trauma again. The A&E documentary series surrounds Lewinsky's relationship with Clinton, and even a brush with sexual assault with Paula Jones, but Broaddrick wants viewers to remember this brings up difficult emotion for her, too.
"If Monica Lewinsky was hurt by her experience with Bill Clinton, can you imagine the pain and trauma I went through when Bill Clinton attacked me, raped me, and left me injured and bleeding in a Little Rock hotel room?" she asked Fox News on Wednesday.
Broaddrick's accusation claims Clinton raped her in 1978 while he was campaigning to become Governor of Georgia. At the time, she was a volunteer on his campaign. She revealed her claim in a 1999 Dateline episode. She explained she met Clinton for coffee in her hotel room when he claimed the hotel lobby, where they were scheduled to meet, had too many reporters. He then forcefully raped her, according to Vox.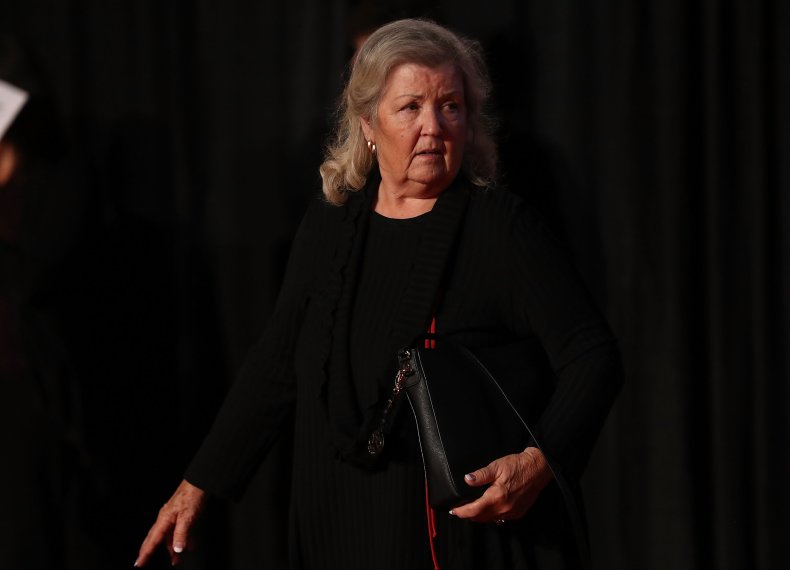 The Clinton Affair spotlights Lewinsky's emotions surrounding her polarizing affair with the President. She penned an essay published Monday in Vanity Fair about the aftermath and pain Clinton's decisions in handling the affair caused her. Broaddrick also spoke of the hurt Clinton has caused women.
"It's sad that Bill Clinton has not had to pay for how much he has damaged the lives of countless women over the decades," she said.
Broaddrick also sees Clinton's wife, Hillary, as a part of the problem. "As for Hillary Clinton, she should be the one apologizing to all the women she has shamed, blamed and degraded for her husband's own actions," Broaddrick said.
Hillary has stood by her husband despite numerous sexual harassment allegations. Lewinsky still feels guilt for her actions, which she's described as painful for Hillary.
"If I were to see Hillary Clinton in person today, I know that I would summon up whatever force I needed to again acknowledge to her—sincerely—how very sorry I am," Lewinsky wrote in her essay.
The Clinton Affair will air Sunday at 9 p.m. EST.