Bill Clinton Is a Sexual Predator, Not a Victim, Most Americans Say in New Poll
Former President Bill Clinton is perceived by most Americans as a sexual predator, rather than a victim of the Monica Lewinsky impeachment saga as he controversially claimed last week, a new poll has indicated.
Related: Trump's Personal Scandals Matter More Than Bill Clinton's Did To Americans, Poll Shows
A majority, 53 percent, of U.S. voters said Clinton was a sexual predator, while only 24 percent responded that he is a victim of his political opponents, with 24 percent undecided, according to a Rasmussen Reports poll released on Monday. More men, 55 percent, than women, 50 percent, said Clinton was a predator.
The poll, which surveyed 1,000 likely U.S. voters, was conducted June 7 to 10, just a few days after Clinton in an NBC Today Show interview said he apologized publicly to former White House intern Lewinsky around the sex scandal, that he did not see the need to apologize privately, and that he took a big personal hit for it.
"Nobody believes that I got out of that for free. I left the White House $16 million in debt," Clinton told NBC's Craig Melvin in an upset manner. "But you, typically, have ignored gaping facts in describing this and I bet you don't even know them. This was litigated 20 years ago. Two-thirds of the American people sided with me. They were not insensitive to that."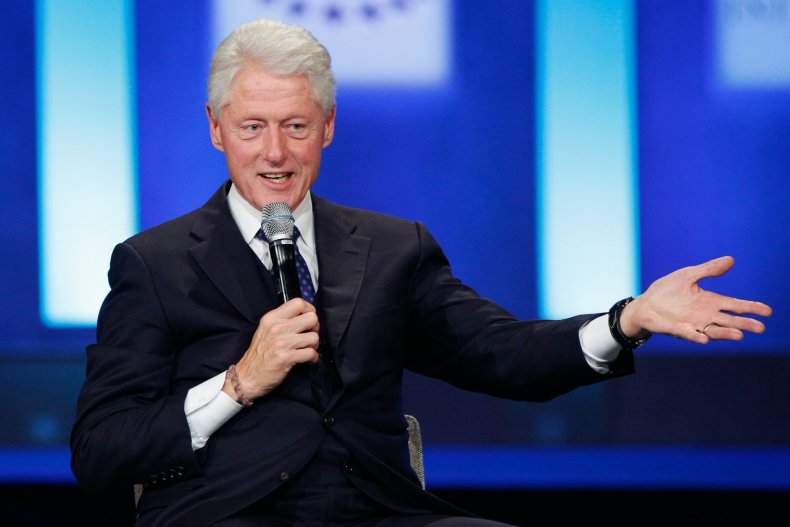 Clinton, who initially lied about the affair, leading him to become just the second U.S. president to be impeached, claimed that the facts of the case were being "distorted" in light of sexual misconduct allegations being leveraged against President Donald Trump.
"A lot of the facts have been conveniently omitted to make the story work," Clinton said, "I think partly because they are frustrated that they got all these serious allegations against the current occupant of the Oval Office, and his voters don't seem to care."
Among respondents in the conservative-leaning poll, 44 percent said Clinton should personally apologize to Lewinsky, 34 percent said he should not, and 22 percent were undecided. The poll had a margin of error of 3 percentage points.
Clinton in an interview with PBS NewsHour late last week, in reference to Senator Al Franken being driven from office amid sexual misconduct allegations, suggested that behavior that was once considered normal is now being revisited.
"I think it's a good thing that we should all have higher standards. I think the norms have really changed in terms of, what you can do to somebody against their will," Clinton said, "How much you can crowd their space, make them miserable at work."
He continued: "You don't have to physically assault somebody to make them, you know, uncomfortable at work or at home or in their other—just walking around. That, I think, is good."