Bill Clinton Shades Trump: I Couldn't Get Elected Because I Don't Like Embarrassing People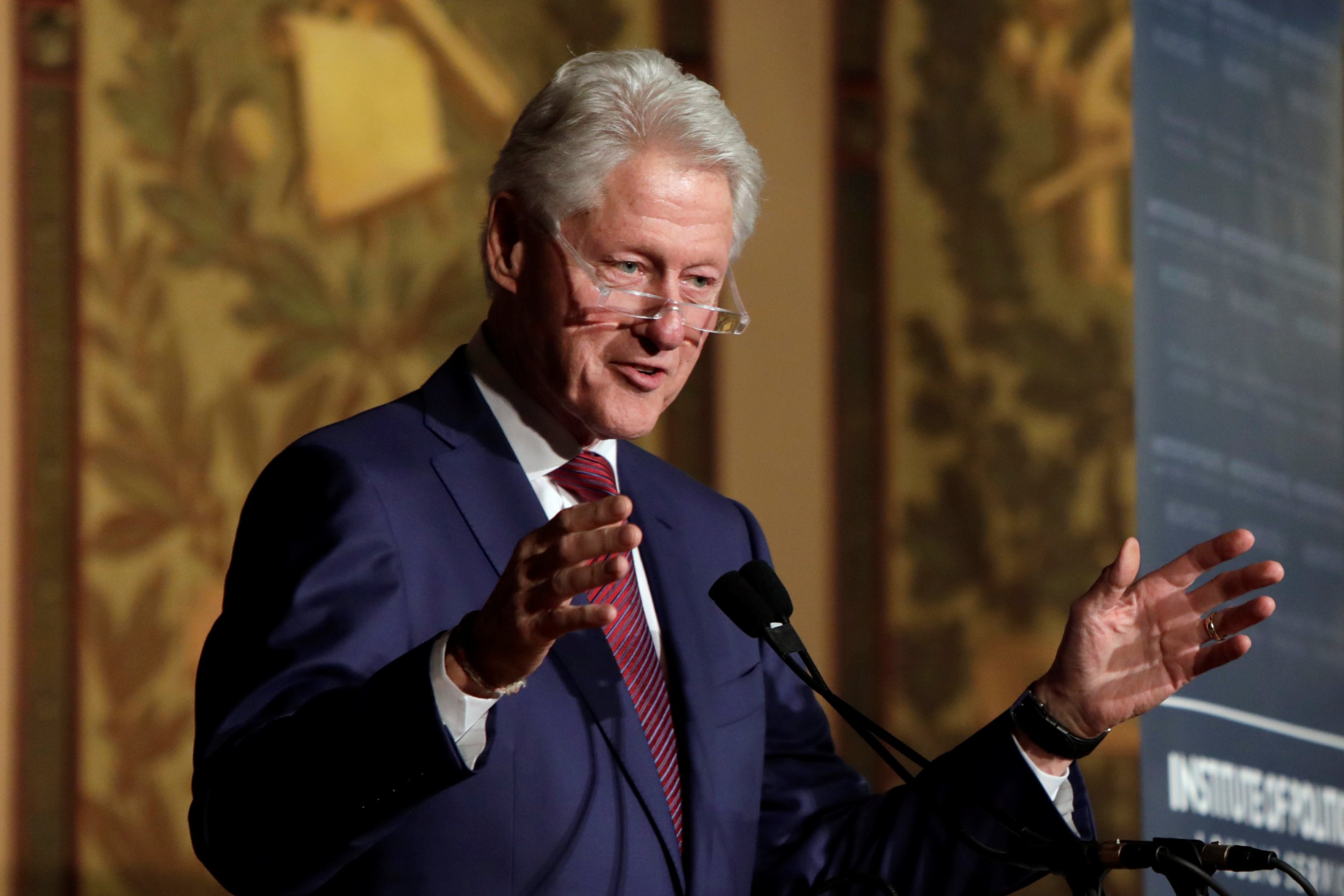 Former president Bill Clinton said he wouldn't be able to be elected today, because he doesn't like embarrassing people like the current leader.
Taking a swipe at President Donald Trump in an interview with CBS Sunday Morning, the Democrat said he wouldn't be able to do what Trump does.
Responding to a comment from Mo Rocca that President Trump "is fond of personal insults," Clinton said it was that style he does not like.
"I don't like all this. I couldn't be elected anything now 'cause I just don't like embarrassing people," the former president said.
"My mother would have whipped me for five days in a row when I was a little boy if I spent all my time badmouthing people like this," he added.
Clinton, who has written a political thriller alongside author James Patterson, also commented on the divide he sees in the country, even as far back as when his wife Hillary Clinton was campaigning to be president.
"There's a Trump supporter here in town that I walked past his house with my dogs. He had a 'Lock her up' poster in his front window," Clinton said of an experience he had back in 2016.
"And I said to him, 'If you're gonna do that to my wife, you make sure the prisons are comfortable, 'cause you're gonna have a lot of company of your supporters in there!" he added.
Speaking about the ongoing Russia probe, which the president previously slammed as a "witch hunt" in comments and tweets, USA Today reported, Clinton said he believed the press had "tried by and large to cover this investigation based on the facts."
"I think if the roles were reversed—now, this is me just talking, but it's based on my experience!—I think if it were a Democratic president, and these facts were present, most people I know in Washington believe impeachment hearings would have begun already," he added.