Bill Clinton's White House Staff Was 'Afraid to Bend Over' When He Was President, Linda Tripp Says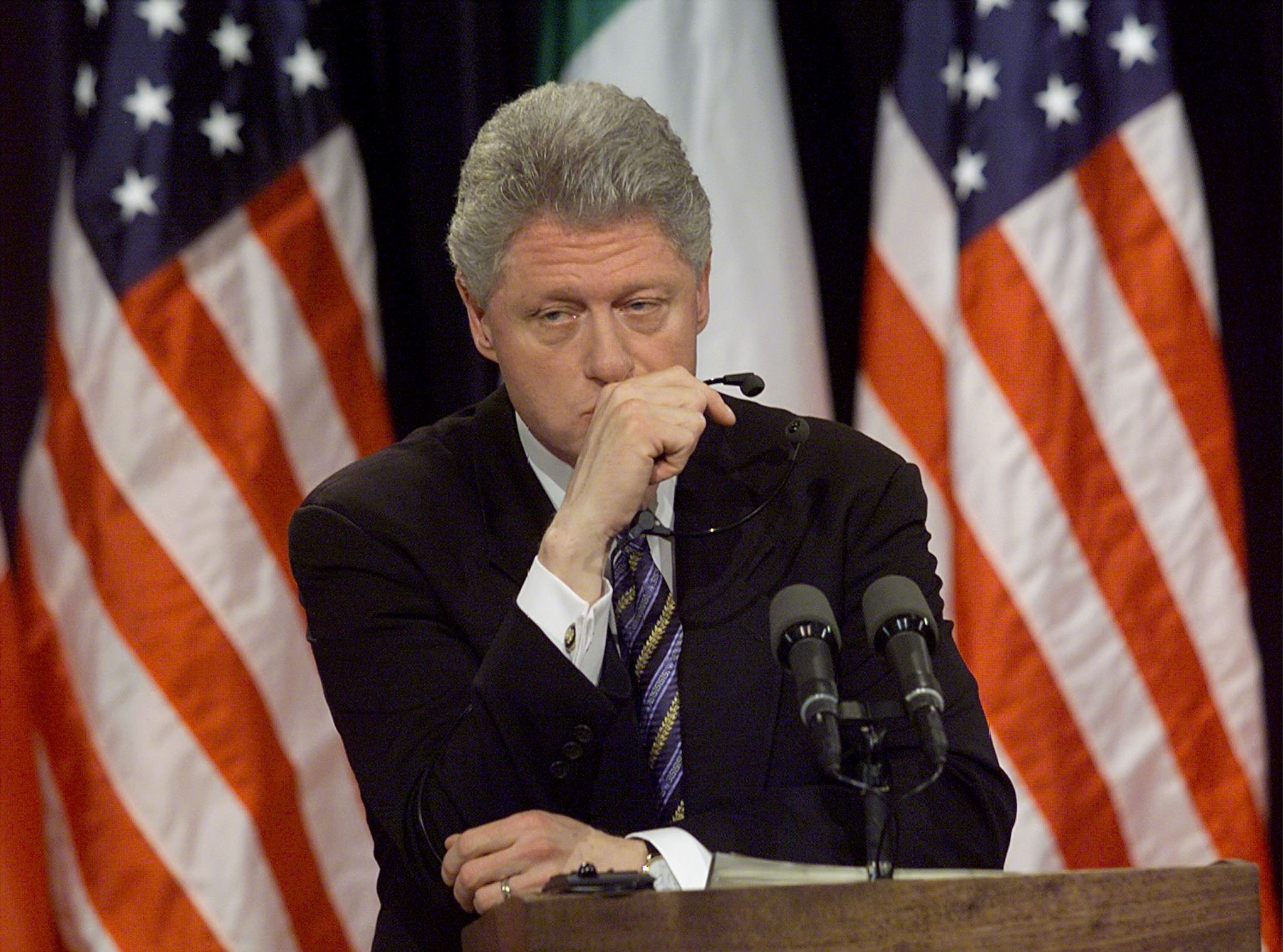 A former White House staffer for President Bill Clinton said housekeepers were constantly afraid of the president's lewd impulses, to the point where they had to take measures to protect themselves.
"The housekeeping staff was afraid to bend over in his presence," said Linda Tripp, the White House employee who eventually exposed the relationship between Clinton and colleague Monica Lewinsky.
Tripp was speaking out about the Clinton presidency as current political scandals reminded the public of the many allegations of Clinton's predatory behavior, including rape and sexual assault.
Tripp told The Weekly Standard, a conservative magazine, that residence staffers tasked with cleaning the offices learned to avoid Clinton amid whispers about his "libidinous impulses"—rumors that preceded Clinton's arrival in the White House in January 1993.
In addition to observing the housekeeping staff's behavior, Tripp witnessed the aftermath of an alleged assault against former White House volunteer Kathleen Willey in November 1993, when Clinton forced himself on her. Seeing Willey after the incident made Tripp suspect Clinton was a "predator by pattern."
Shortly thereafter, Tripp was transferred from the White House to the Pentagon, where she befriended fellow West Wing exile Lewinsky in 1996. The 22-year-old Lewinsky told Tripp details of her relationship with the president, and Tripp further built on her suspicion that Clinton was using his position to prey on women. She secretly recorded their conversations and became a whistleblower to expose the sexual harassment charges.
"It was not consensual, and it was not an affair," Tripp said. "It was a servicing agreement on his part. She was a kid. She may have been 22 and had a voluptuous body and was misguided in her choices, but emotionally, she was 15 ... To say that Monica Lewinsky was a woman at that point in her life was a stretch beyond comprehension."
Tripp said the recent outrage surrounding sexual assault allegations against powerful men like Harvey Weinstein and Roy Moore had forced her to "relive a lot of it." She said the new criticism of Clinton's behavior is "a day late, and it's a dollar short," because the politician has "nothing to lose."
Former Arkansas state worker Paula Jones was the first to openly accuse Clinton of assault. Jones said he exposed himself to her and groped her, a lawsuit that resulted in Clinton's 1999 impeachment for perjury and obstruction with the help of Tripp's tapes.
"I did the right thing," she told The Weekly Standard. "I may have done the right thing the wrong way, but I did the right thing. And I would do it again."