27 Bill Cosby Accusers Come Together for NBC Interview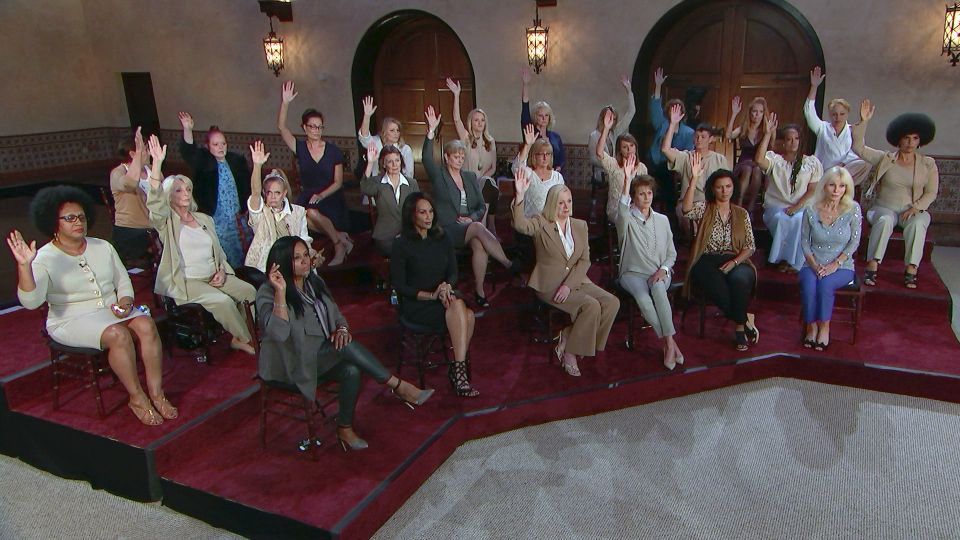 NBC Dateline will air the first joint interview with 27 women who accuse Bill Cosby of rape and sexual assault this Friday evening. NBC News National Correspondent Kate Snow will sit down with the women and discuss their "personal recollections of assault, betrayal, and emotional distress," the network said in a statement.
For many of the women interviewed, this is the first time they have met face-to-face. "This is the safest, most accepted, group of women that we can talk to. There's nothing greater than that, and more healing, than to just walk up to them and be accepted immediately. And for me, it's powerful and it's beautiful, and I'm so glad that I have it," Lise-Lotte Lublin said of meeting her fellow accusers, which has been referred to as an "unwanted sisterhood."
The hour-long special will also allow the women to directly reply to Cosby's numerous claims against them. Cosby and his legal team have long maintained his innocence, despite a deposition which has raised further questions about his past and the allegations of dozens of women.
In 2005, a young woman who worked for Temple University alleged Cosby gave her three pills and sexually assaulted her in his Pennsylvania home. She took Cosby to court over the matter and eventually settled for an undisclosed sum. The discovery deposition in that case was made public by the court and with that, a key admission by Cosby came to light.
"When you got the Quaaludes, was it on your mind that you were going to use these Quaaludes for young women that you wanted to have sex with?" asked attorney Dolores Troiani, representing the woman. Cosby answered: "Yes." This deposition further inspired Chloe Goins case, as Goins is the only Cosby accuser within the statute of limitations.
Cosby has never been found guilty of these accusations.