Bill Cosby Returns to Comedy Before Rape Retrial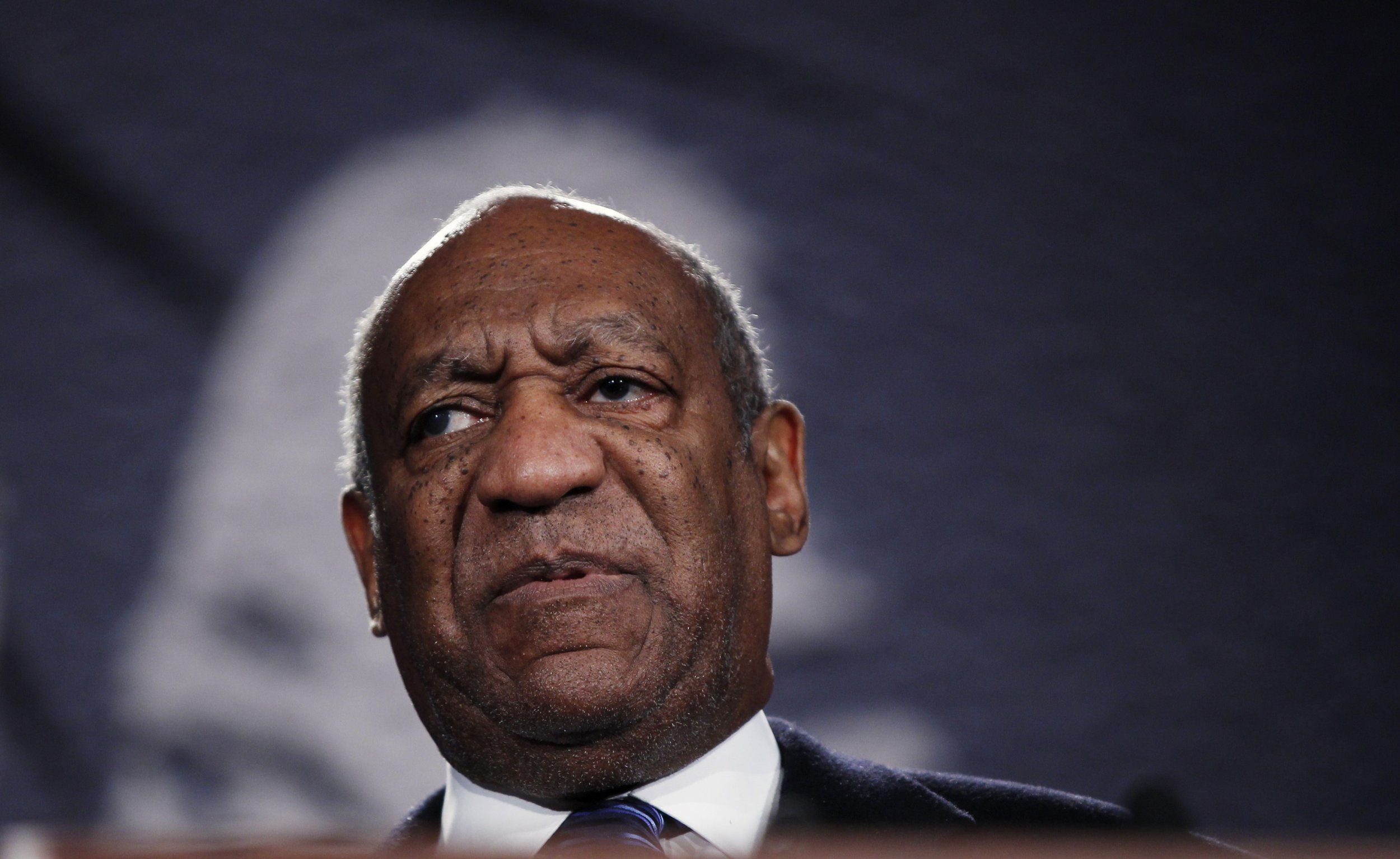 Not funny.
Accused rapist and one-time American TV legend Bill Cosby performed a comic set with new material on getting older and going blind on Monday night at Philadelphia's LaRose Jazz Club. Cosby's standup was part of a variety performance in honor of jazz musician Tony Williams, and he also engaged happily with the band behind him, scatting along with the music and briefly playing the drums.
He joked, "I used to be a comedian" in the hourlong set, as he wore his trademark "Hello Friend" sweatshirt.
One of his jokes was about his own loss of vision, according to The Morning Call, a local paper.
"Let me tell you something about people talking to blind people, you sighted people," Cosby said. "If you see a blind person walking into a pole or something, if you speak perfect English, there's a word called 'Stop!' Not 'Whoa, whoa, whoa, whoa!'"
Cosby did not address his impending retrial for the rape of Andrea Constand, which has been scheduled to begin on April 4. Constand is one of over 50 women who claim Cosby sexually assaulted them, often using drugs or alcohol to disable them. At one point, the New York Daily News called the former TV dad, "America's Rapist" in a front page headline.
Cosby has said racism is motivating so many women to come forward.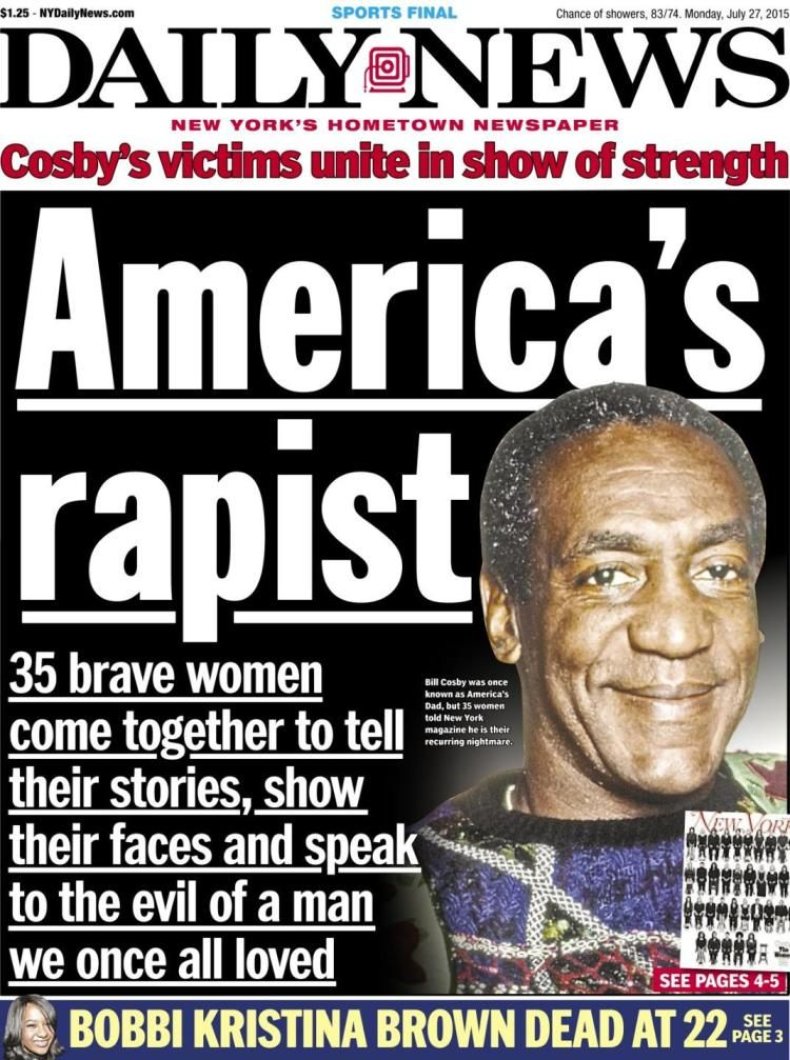 Condemnation of Cosby's set was swift on Twitter, but the crowd at the club allowed the 80-year-old to finish his set and take questions from press.
An NPR reporter asked Cosby if he thought the #MeToo movement in Hollywood would affect his trial, he simply said, "I don't know!"
The only glitch in Cosby's set was when the comedian accidentally dropped a glass he was using as a prop.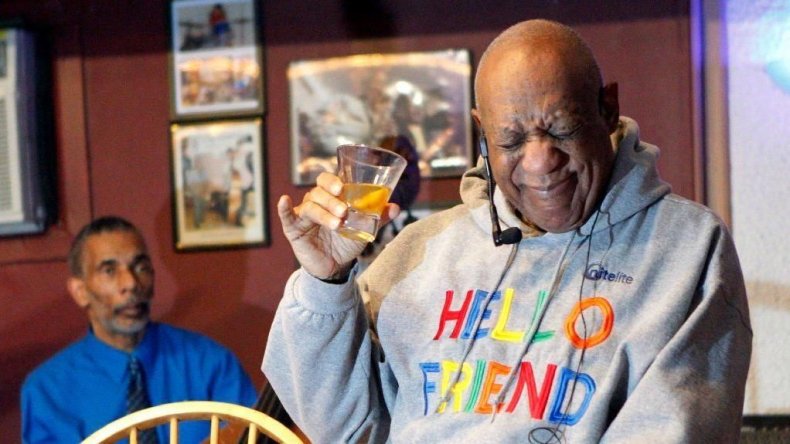 There's obviously no law keeping Cosby off stage, but many venues have steered clear of the former icon. And Cosby has also lost support among fellow performers who once revered him.
In 2017, Dave Chappelle wrestled with the astounding number of women who have accused Cosby of raping them in his grand return to television, joking that the high number made Cosby "the Stephen Curry of rapes." Chappelle went on to admit that Cosby had been "a hero" to him as a young, black comedian, and he described being devastated by the news on a personal level. Chappelle said discovering the allegations against Cosby felt like "if you heard chocolate ice cream, itself, raped 54 people."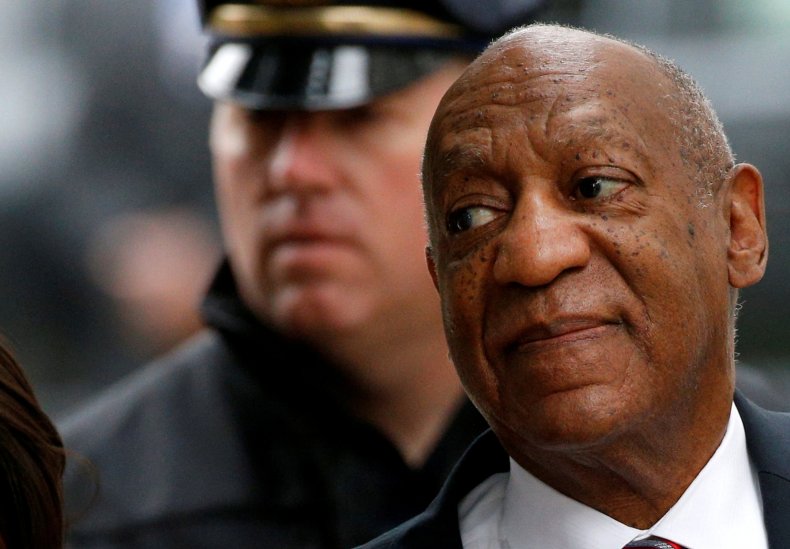 In April, Cosby will once again face the charges lodged against him by Constand, who alleges that Cosby drugged her in 2004, telling her the medication was Benadryl to "help her relax."
"She says that whatever he gave her left her so incapacitated she couldn't speak or move" as Cosby fondled and assaulted her, People reported. Constand is a lesbian and was in a romantic relationship with a woman during the time she knew Cosby, whom she says she considered a professional mentor and never a romantic interest.
Most of the women accusing Cosby of sexual assault have similar stories, which paint a picture of a serial rapist who allegedly used his fame to molest young women who sought his mentoring.
For now, Cosby does not have any more comedy shows scheduled before his retrial date.