Bill Cosby Denied Parole as He Waits For Pennsylvania Supreme Court to Rule on His Appeal
Bill Cosby will remain in a Pennsylvania prison after being denied parole on Thursday following his refusal to take part in sexual predator treatment program.
Cosby, 83, was convicted in September 2018 of drugging and sexually assaulting his former friend and Temple University employee Andrea Constand in 2004. Around 60 women have accused him of similar crimes over the course of five decades. Cosby would have been eligible for parole on September 25 after serving the minimum term of his three to 10 year sentence.
The former comedian and actor was interviewed by the Pennsylvania Parole Board virtually from SCI Phoenix prison on May 7. On Thursday, three reasons were given for denying Cosby parole. Board members said that Cosby refused to take part in the program for sex offenders and had developed no parole release plan. They also noted that Cosby received a negative recommendation from the Department of Corrections.
The board said that Cosby must follow all of its recommendations, including taking part in the sex offender treatment program, in order to be considered for parole in the future. However, Cosby insists that he is not guilty of any of the allegations and has compared himself to a "political prisoner," while his legal team are currently pursuing an appeal of his conviction.
"Mr. Cosby is an elderly, legally blind man who had freedom dangled before him if he admitted to being something he is not," Cosby's attorney Jennifer Bonjean said in a statement to Newsweek. "Mr. Cosby wants nothing more than to be with his wife, children and grandchildren but he will not admit to being a sexually violent predator when he is not a sexually violent predator."
"We continue to look forward to a ruling from the state's high court and hope to eventually receive the fair trial that Mr. Cosby never received," added Bonjean.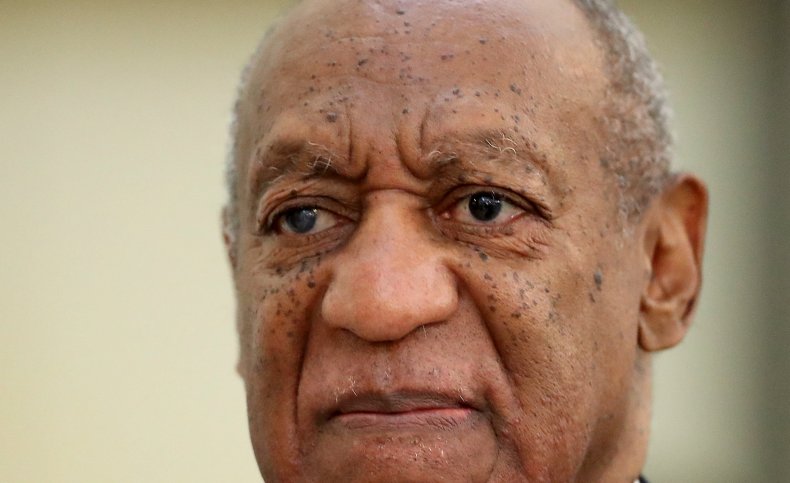 The Pennsylvania Supreme Court agreed to hear Cosby's appeal last year, although it is not clear when a ruling will be made. The court is reviewing the trial judge's decision to allow a 2006 Cosby civil deposition to be used as evidence. Cosby says that he agreed to the deposition after striking a deal with a prosecutor that it could never be used in future criminal proceedings. The decision to allow five other Cosby accusers to testify during Constand's trial is also under review.
A statement posted to Cosby's official Facebook page on Thursday said that it was "not a surprise to Mr. Cosby, his family, his friends and/or his legal team" that the parole board denied him release. Cosby had told his representatives that members of the board met with him during the past several months and "empathically stated, 'if he did not participate in SVP [Sexually Violent Predator] courses that his parole would be denied.'"
"Mr. Cosby has vehemently proclaimed his innocence and continues to deny all allegations made against him, as being false, without the sheer evidence of any proof," the statement continued. "Today, Mr. Cosby continues to remain hopeful that the Pennsylvania State Supreme Court will issue an opinion to vacate his conviction or warrant him a new trial."