Bill Cosby Dropped by Talent Agency CAA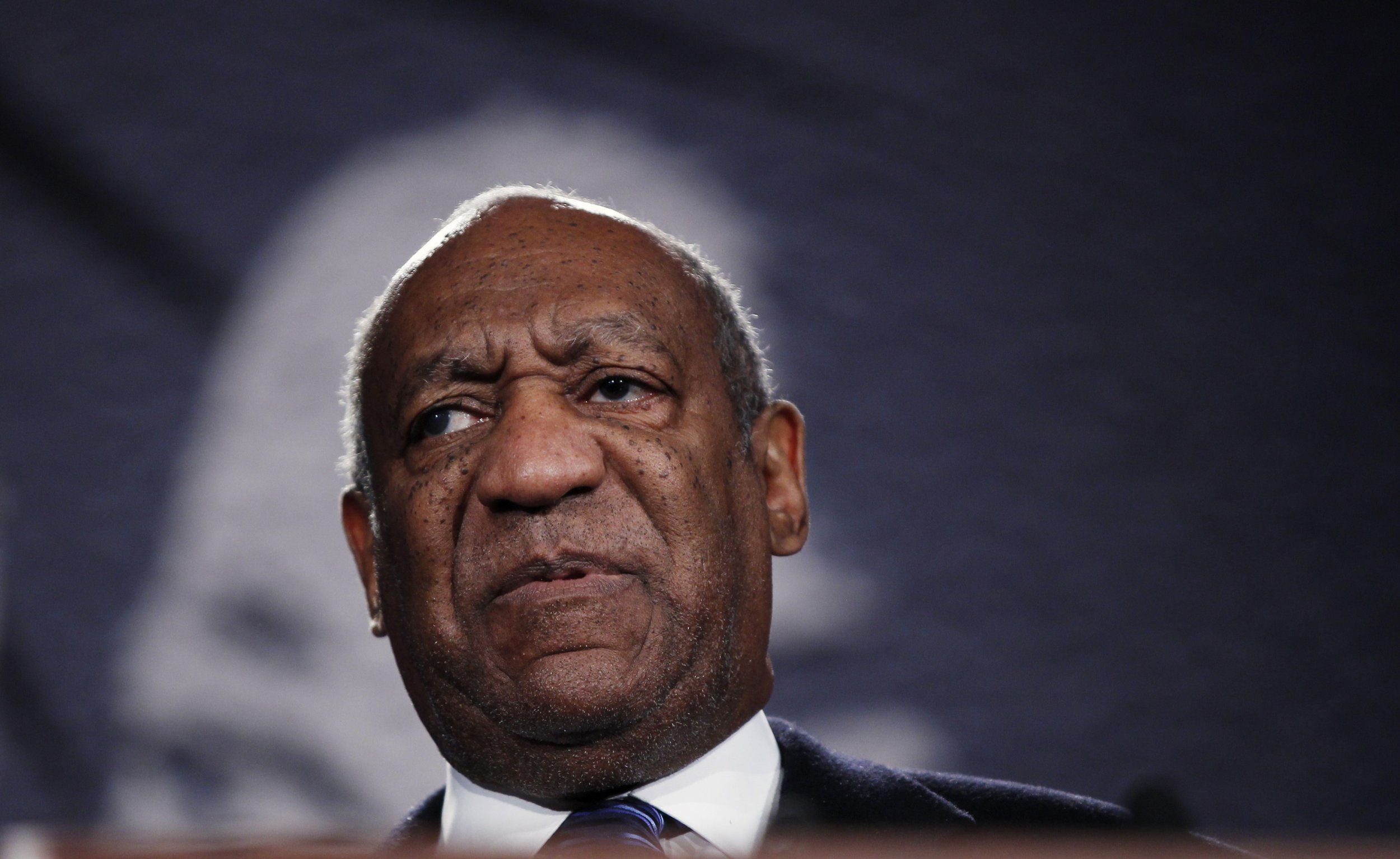 Actor and comedian Bill Cosby has been dropped by talent agency CAA, Hollywood business publication Deadline reported Wednesday. CAA offered little comment, saying only, "We do not represent [Cosby] at this time." Cosby had been with the agency since 2012.
According to Deadline, CAA cut ties with Cosby in late 2014 but never formally announced their decision. At the time the relationship was severed, Cosby had been accused of sexual assault, rape and drugging by more than two dozen women. Since then, more women have come forward, including Chloe Goins, a California model who alleges Cosby molested her in 2008. Unlike those women whose allegations date back to the 1970s, Goins's claims falls within the statute of limitations, which gives her the option of pressing charges. Goins filed a report with the Los Angeles Police Department in 2014, but the status of her case has not been made public.
Earlier this week, the Associated Press obtained court records that included an excerpt of a discovery deposition from a 2005 case in which a Jane Doe accused Cosby of drugging and molesting her. The woman, an employee for Temple University, settled with Cosby and criminal charges were not pursued. In the deposition, Cosby was specifically asked by attorney Dolores Troiani about his use of sedatives. "When you got the Quaaludes, was it in your mind that you were going to use these Quaaludes for young women that you wanted to have sex with?" Troiani asked. Cosby answered "Yes."
Cosby did not in the deposition, and has not in general, admitted to drugging any women without their consent, although many of his accusers allege that they did not know they were being given drugs. In the 2005 civil action, Jane Doe alleged that Cosby gave her three blue pills, which he told her were "herbal medication." In a separate discovery deposition, Troiani takes issue with Cosby's counsel describing the pills as Benadryl. "I believe you are wrong. We do not agree that the drug that was given to our client was Benadryl," Troiani says.
Cosby has not commented publicly on being dropped from CAA or the deposition coming to light.