Bill Cosby Faces First Civil Lawsuit After Sex Abuse Conviction Overturned
Lili Bernard, one of more than 50 women who have accused Bill Cosby of sexual assault and misconduct, filed a lawsuit in New Jersey against the embattled star on Thursday.
Bernard is the first accuser to have filed a new lawsuit against Cosby since he was released from prison on June 30 after a sexual assault conviction was overturned.
Bernard alleges that Cosby drugged and raped her at the Taj Mahal casino in Atlantic City, New Jersey, in 1990. She is seeking "no less than" $25 million on four main accusations and an additional $125 million in punitive damages.
"I have waited a long time to be able to pursue my case in court and I look forward to being heard and to hold Cosby accountable for what he did to me. Although it occurred long ago, I still live with the fear, pain and shame every day of my life," Bernard said in a statement on Thursday.
In court documents, Bernard said she first met Cosby on the set of his hit sitcom The Cosby Show. She claims he offered to become her acting mentor and promised her a speaking role on his show.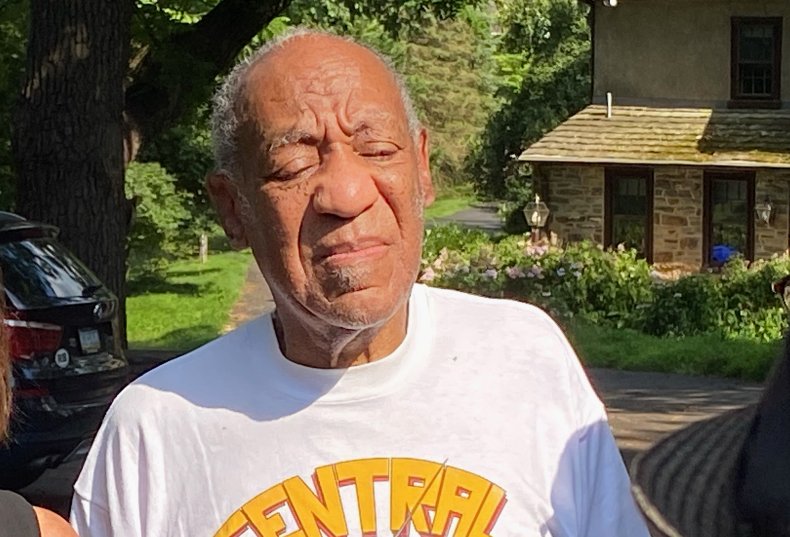 Bernard accuses Cosby of inappropriately groping her during one meeting before luring her on a trip to Atlantic City to meet a producer. However, she claims the true purpose of the trip was for "drugging and then sexually abusing" her.
She further alleges that, at an Atlantic City hotel, Cosby gave her a non-alcoholic beverage that caused her to feel dizzy before she vomited and lost consciousness. Bernard said she awoke to Cosby raping her before again losing consciousness, awaking later to find herself alone and naked in a hotel tub before passing out.
The lawsuit states that Cosby "sexually assaulted, battered, and drugged Ms. Bernard on additional occasions." He also allegedly said he would sue her for defamation and ruin her career if she ever went to the police.
Cosby was released from a Pennsylvania prison after the commonwealth's supreme court overturned his 2018 conviction on three counts of aggravated indecent assault. He spent two years behind bars after receiving an original sentence of 10 years.
Another accuser, Judy Huth, has a civil case against Cosby that is scheduled to be heard in April of 2022. A since-lifted stay had halted her case, which she originally filed in 2014, while Cosby's team fought to get him released from prison.
Cosby's representative, Andrew Wyatt, responded to Bernard's lawsuit in a message posted on Cosby's social media pages.
"These look back provisions are unconstitutional and they are a sheer violation of an individual's constitutional rights and denies that individual of their due process," Wyatt wrote.
"This is just another attempt to abuse the legal process, by opening up the floodgates for people who never presented an ounce of evidence, proof, truth and/or facts, in order to substantiate their alleged allegations. Mr. Cosby continues to maintain steadfast in his innocence and will vigorously fight any alleged allegations waged against him and is willing and able to take this fight to the highest court in these United States of America."