Bill Cosby Holds Hands, Celebrates Prison Release With Attorneys: 'It's a Good Day'
Bill Cosby appeared outside of his home on Wednesday, holding hands with his attorneys after his release from prison.
"We always thought that eventually, this is where it would end up," one of Cosby's attorneys said. "Mr. Cosby and I had many many talks over the last year. I predicted it, and we're here. It's a good day for the Cosby family."
While Cosby smiled alongside his lawyers throughout the press conference, he didn't speak. However, he did publish a statement via Twitter later in the evening.
"I have never changed my stance nor my story. I have always maintained my innocence.
Thank you to all my fans, supporters and friends who stood by me through this ordeal. Special thanks to the Pennsylvania Supreme Court for upholding the rule of law," Cosby wrote.
One of Cosby's female attorneys said that the prosecutor in the case had "pulled out the rug from underneath [Cosby] because of politics, because of the court of public opinion."
"And that is not how our system should operate," she said. "When that happens, there cannot be a just sentence. And if there had been a just verdict and a just sentence, we wouldn't be here fighting."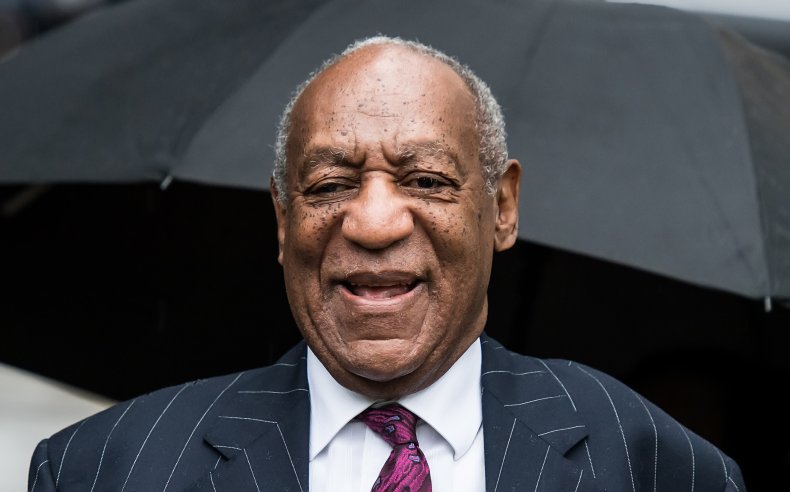 The 83-year-old former comedian had served three years in a state prison after a jury convicted him in 2018 of three aggravated indecent assault counts. He was deemed a "sexually violent predator" who posed an "imminent safety risk to women."
On Wednesday, the Pennsylvania State Supreme Court issued an opinion to vacate his conviction and bar any retrial. The opinion doesn't declare Cosby innocent, but merely states prosecutorial overreach as the reason for vacating the conviction.
The Supreme Court's opinion rested on its review of two aspects of the trial. In the first, the court determined that the trial judge had inappropriately allowed prosecutors to call five additional accusers in addition to Cosby's original accuser, Andrea Constand. In the second, Cosby said that a former prosecutor had assured him that if he cooperated with the inquiry that Cosby would never be charged.
"There is only one remedy that can completely restore Cosby to the status quo ante," the court's opinion read. "He must be discharged, and any future prosecution on these particular charges must be barred. We do not dispute that this remedy is both severe and rare. But it is warranted here, indeed compelled."
In December 2015, Cosby was charged of sexually assaulting Constand. She said that during her January 2004 visit to Cosby's Elkins Park, Pennsylvania home, he gave her three blue pills to help her relax.
Cosby said the pills were Benadryl, an over-the-counter antihistamine that can cause drowsiness. However, Constand said the pills made her semiconscious and unable to move. She said Cosby then touched her crotch and placed her hand on his penis. She also said that she woke up near 4 a.m. to find herself naked. Cosby said they had consensual sexual contact.
In addition to Constand, 60 other women have also alleged that Cosby drugged and raped them throughout the past decades.
Newsweek contacted Cosby's representative for comment.