Bill Cosby Ordered to Stand Trial on Sexual Assault Charges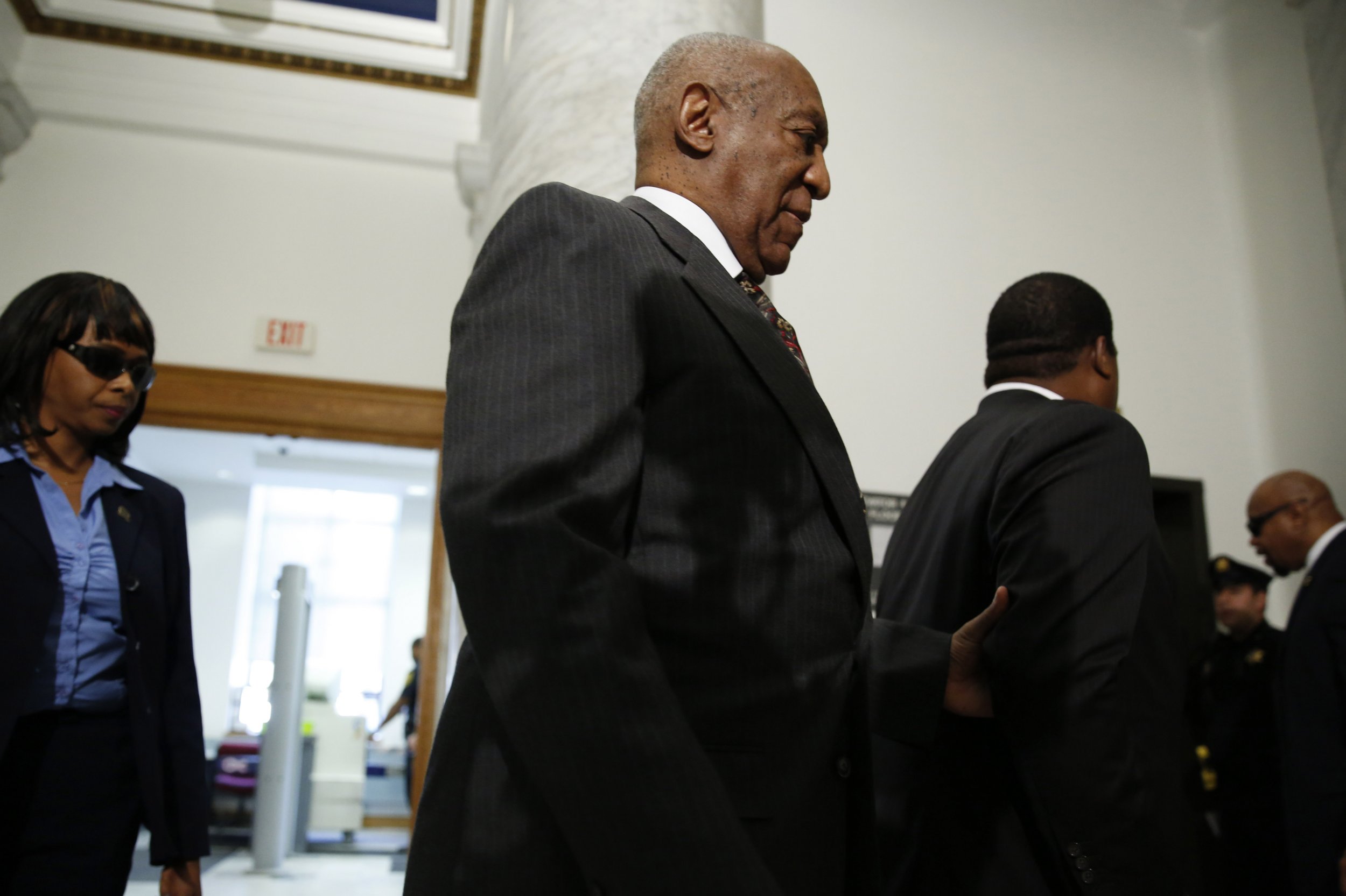 Updated | NORRISTOWN, Pa. (Reuters) - A Pennsylvania judge ordered Bill Cosby to stand trial for sexual assault, ruling on Tuesday that there was enough evidence for the entertainer to be criminally tried on charges that he attacked a woman in 2004 after giving her drugs.
The ruling came after a preliminary hearing that Cosby, 78, attended in Montgomery County, Pennsylvania.
Witnesses testified about statements that Cosby and his accuser, Andrea Constand—the only woman whose accusations of sexual assault resulted in criminal charges against Cosby—gave to police in 2005 about the incident.
Cosby said "thank you" to the judge after she announced her decision.
During the hearing, a former detective said Constand told police she was attacked as she lay on a sofa "paralyzed" by drugs the entertainer gave her.
Reading from a transcript of Costand's interview with police in January 2005, the witness said Cosby told her the pills would help her relax and "take the edge off."
So Constand, a former basketball coach at Cosby's Temple University alma mater, swallowed the pills, added a sip of wine and told the comedian that she trusted him, the former detective said.
Less than an hour later, according to Constand, Cosby sexually assaulted her as she lay "paralyzed" by the drugs she had taken, the former detective said.
Once one of the most beloved U.S. entertainers, Cosby has been hit by a wave of accusations of sexual assault allegations from more than 50 women, although most of the cases are too old to be prosecuted. He has denied ever assaulting anyone and has portrayed his encounter with Constand as consensual.
The criminal hearing follows new revelations about Cosby from his 2005 and 2006 sworn depositions, which included his admission that he gave drugs to a 19-year-old woman before having sex, according to an Associated Press report on Sunday.
Cosby also said that while filming one of his television sitcoms, he had an agency send him "five or six" models on a weekly basis, some ages 17 and 18, who were struggling to launch acting careers.
The depositions include his description of a 1976 encounter with a 19-year-old model named Therese Picking, now known as Therese Serignese. He said their rendezvous occurred at a Las Vegas hotel in 1976, and he gave her Quaaludes before having sex, the AP reported, citing a transcript of the deposition.
In another case, he started a sexual relationship with a model who may have been as young as 17, according to the transcript.
Hush money was sent to Serignese to keep Cosby's wife in the dark, according to the AP.
Last month, an appeals court rejected a bid from Cosby's lawyers to have the criminal case dismissed because of what they described as a non-prosecution agreement he struck with a former Montgomery County district attorney a decade ago.
Several other cases are the subject of civil lawsuits, in which victims say Cosby libeled them when he accused them of lying about the incidents.
This article has been updated to include the decision by the judge.