How Long Will Bill Cosby Go to Prison? Comedian Sentenced to State Prison
Disgraced comedian Bill Cosby was sentenced to three to 10 years in state prison Tuesday, after the judge ruled him a "sexually violent predator." Though he was convicted on three counts of sexual assault in April, prosecutors and defense attorneys agreed to combine them into one conviction since they originated from the same event.
While defense attorneys asked for house arrest because Cosby, 81, is blind and of advanced age, prosecutors asked Judge Steven O'Neill for the maximum of five to 10 years behind bars, and for Cosby to pay a $25,000 fine and the costs of prosecution.
"A sober view of this case and this defendant, without any regard to emotion or sympathy, can mean only one just sentence, and that is the maximum allowed by law. The Commonwealth respectfully requests that this Court impose a sentence of 5 to 10 years' imprisonment, a $25,000 fine and costs of prosecution," read the court sentencing document.
Cosby did not choose to issue a statement while in court Tuesday but answered attorneys when he was asked if he understood he had been found guilty of a crime.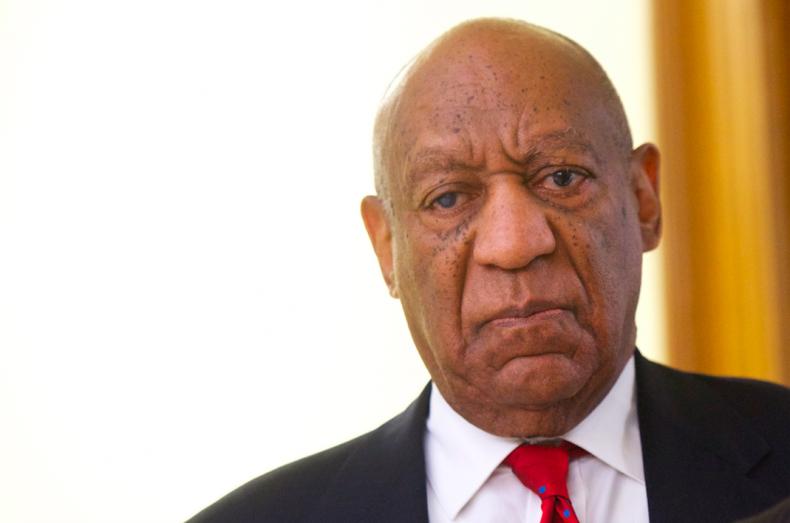 Former basketball player at Temple University Andrea Constand took the stand Monday to testify. She didn't report the 2004 assault because she was overwhelmingly ashamed, she said. "Self-doubt and confusion kept me from turning to my family or friends as I normally did," she said. "I felt completely alone, unable to trust anyone, including myself."
Constand couldn't stand to see Cosby after the assault. "I was in the basketball office at Temple and was required to interact with Mr. Cosby," she said. "The sound of his voice over the phone felt like a knife going through my guts. The sight of the man who drugged me and sexually assaulted me coming into the basketball office filled me with dread."
Cosby was accused of sexually assaulting more than 60 women over the decades. Constand said she was berated when she came forward about Cosby's abuse. "I was called a gold-digger, a con artist and a pathological liar. My hard-working middle-class parents were accused of trying to get money from a rich and famous man," she said.