Bill Cosby Has 'No Remorse,' Says He's a 'Political Prisoner' and Compares Himself to MLK and Nelson Mandela in New Statement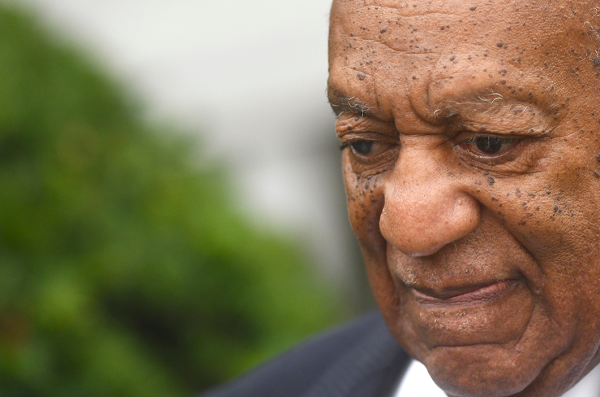 Disgraced comedian Bill Cosby claimed in a statement that he was a victim, and was sentenced to prison because of his political beliefs. He said he had "no remorse," because he was innocent, and compared his situation to that of a "political prisoner."
The statement, issued by Cosby's publicist Andrew Wyatt following his visit to SCI Phoenix prison, was released on Facebook on Thursday. "I was given a deal; I settled out of court for $3.8 million dollars; I waived my 5th amendment rights; I was declared Not Guilty in 2005 by the Commonwealth—never charged," Cosby said. "However, a low-life District Attorney and a corrupt Judge needed me Guilty now. Not for justice, but for their political aspirations."
According to Wyatt, Cosby believes he was in prison "because people did not like how he was trying to engage the black community on becoming entrepreneurs—not just the black community, but all communities, all races, to have a voice."
Despite the circumstance, Cobsy said he was "making the best of" his time behind bars and noted he was "treated very well." His biggest complaint was that the food was too salty.
"To get the sodium off the food, he puts his food in a cup and he rinses it off three times at the sink with water to get the sodium off, and he eats the food," Wyatt said. "He said that it reminds him of some of the great political prisoners like MLK and Randall Robinson, Dr. Benjamin Chavis and Nelson Mandela."
Cobsy was sentenced to three to 10 years in prison last September after he was convicted of drugging and sexually assaulting Andrea Constand, who claimed Cobsy had victimized her at his Pennsylvania home 14 years ago. Cosby was convicted on charges of aggravated indecent assault in April 2018.
He is eligible for parole in three years.