Bill Cosby Could Profit From Lucrative TV Streaming Deals Despite Vowing No Remorse for Sexual Assault
Two interesting things took place in the last week for anyone following the complex story of Bill Cosby. First, speaking from prison in his only interview so far since being convicted of sexual assault last year, Cosby said he would show no remorse when he comes up for parole and called the trial that found him guilty a "set-up."
In an interview published Monday by the National Newspaper Publishers Association's BlackPressUSA.com, the once beloved comedian said: "I have eight years and nine months left [in prison]. When I come up for parole, they're not going to hear me say that I have remorse. I was there. I don't care what group of people come along and talk about this when they weren't there. They don't know."
The second interesting thing is the news that veteran independent television studio Carsey-Werner plans to shop around its vast library of classic sitcoms to streaming services in the hope of landing deals similar to the reported $425 million WarnerMedia paid for the rights to Friends and the $500 million NBCUniversal supposedly paid for The Office. Both shows will move to their new streaming homes, Warner's HBO Max and NBCU's Peacock, respectively, next year.
In interviews with Deadline and the Los Angeles Times last week, Carsey-Werner's president of distribution Jim Kraus outlined plans to shop around some of the studio's hits—including That '70s Show and Roseanne—to capitalize on the boom in streaming fees for classic sitcoms.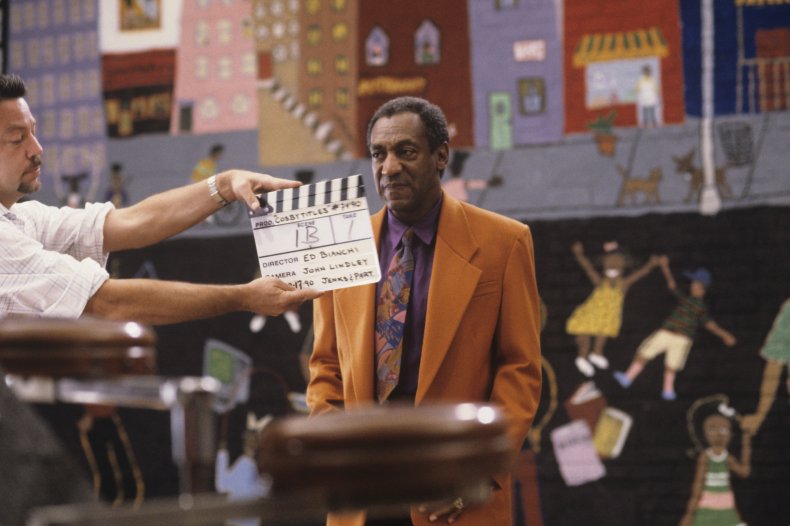 But two of the shows in the Carsey-Werner library have Bill Cosby's fingerprints all over them and raise ethical questions about whether it's appropriate to benefit the imprisoned star. The Cosby Show and A Different World are both created by Cosby and he starred in the former, gaining worldwide recognition for his role as loveable dad Cliff Huxtable. Any deals for those shows would likely add to Cosby's wealth, ranging from a percentage of the rights fees to residuals for his acting work. He also composed the theme music for both sitcoms, which could add another revenue stream. (Cosby's spokesperson declined to comment on Cosby's profit participation in each show.)
Kraus told Deadline that A Different World, a spin-off of The Cosby Show, is among the first titles Carsey-Werner will try to maximize profits for in the so-called streaming wars. All six seasons of A Different World are currently part of Amazon's Prime Video catalog but the rights are up for renewal in 2020. Neither the Deadline article nor the LA Times article addressed what might happen with the rights to The Cosby Show, all eight seasons of which are also on Prime Video.
The years of sexual misconduct allegations against Cosby, and his subsequent conviction on three counts of aggravated indecent assault in April 2018, have made him a toxic brand. Tom Werner, co-founder of Carsey-Werner, said last year the controversies had "tarnished the library" of the two shows. On television, numerous networks have pulled The Cosby Show from syndication in the last five years; the only network still airing reruns is TV One.
Now, as existing and forthcoming streaming services gather pace for all-out war, will they look past Cosby's legacy, and continued lack of remorse, to supercharge their content offerings with The Cosby Show and A Different World? And, more importantly, should they?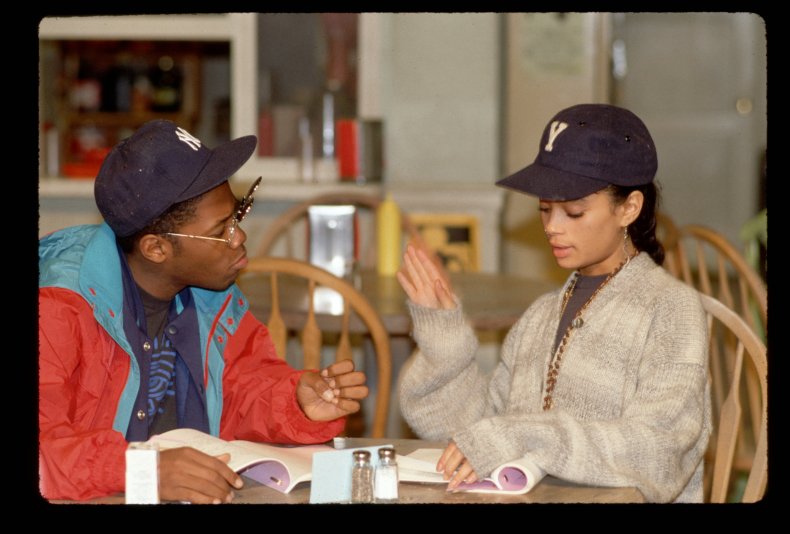 Veteran television journalist and former MSN TV editor Lorna Cooper says it's "no surprise" to see Carsey-Werner shopping around A Different World. "Bill Cosby may be a convicted rapist but this business is called showbusiness for a reason and with the lives of a bunch of students as its focus, A Different World's legacy isn't as tainted as its originating series. Ergo, kerching," says Cooper. "Given the nature of his crime and his disgraceful [lack of repentance], royalties to Cosby will be a bitter pill to swallow."
Richard Broughton of the media research firm Ampere Analysis, meanwhile, says that streaming services will be careful to consider the "potential reputational impact which may be incurred were they to purchase the back catalog of shows associated with Cosby." Broughton believes "they would be inclined to shy away. From a press perspective alone, I would anticipate widespread negative coverage for a streamer were they to sign a major licensing deal which contained these shows, which would potentially have a downward impact on subscriber sign-ups and retention."
Bill Cosby Could Profit From Lucrative TV Streaming Deals Despite Vowing No Remorse for Sexual Assault | Culture