Bill Cosby Tweets He's 'America's Dad' on Father's Day, Twitter Reacts With Anger and Bewilderment: 'You're Not My Dad!'
Imprisoned comedian Bill Cosby has been widely criticized on Twitter for tweeting a bizarre message on Father's Day asserting that he is still "America's dad."
"Hey, Hey, Hey...It's America's Dad...I know it's late, but to all of the Dads... It's an honor to be called a Father, so let's make today a renewed oath to fulfilling our purpose —strengthening our families and communities," the message from the 81-year-old celebrity read.
Cosby's tweet, posted yesterday, has provoked an angry backlash and left many confused at how and why the convicted sex offender was sending tweets from inside prison. The message, which was also shared on Instagram, was accompanied with a clip from 1968 showing Cosby at the age of 31.
"America invented the cruelest slavery in the history of the world because it broke up black families. After slavery was over, America kept breaking up the black man's family and that's some awful history to teach," Cosby says in the one-minute long-clip that originally aired during a CBS black history month special.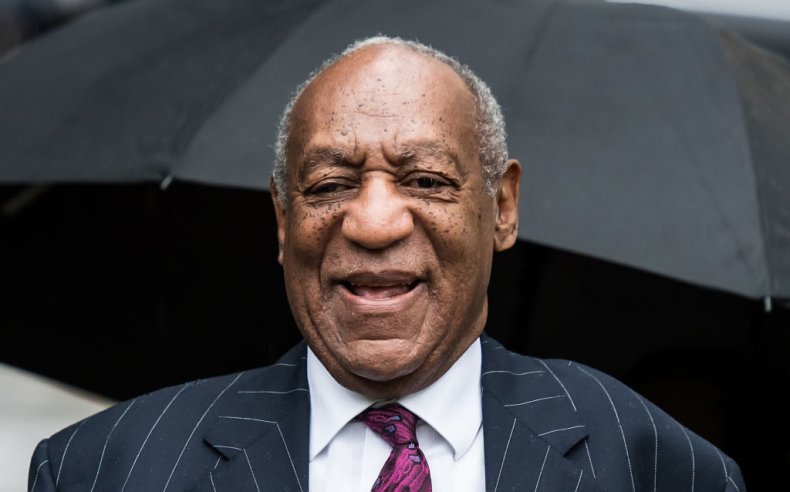 "You're not my dad!" read one meme responding to Cosby's tweet, with a gif of a young boy delivering the line. "They got Twitter in prison?" another social media user asked. "Strengthen families by not being unfaithful to your wife, by not treating young women like they're on the menu, and by not being a bad example to young men. Asshole," cartoonist Colleen Doran tweeted.
Other Twitter users highlighted the strange timing of Cosby's return to Twitter. The comedian's tweet came shortly after formerly incarcerated football star OJ Simpson launched his own Twitter account.
"Just seen two tweets — one from Bill Cosby wishing dads Happy Father's Day and the other a video from OJ Simpson saying Khloe Kardashian isn't his daughter. That's about enough internet for me this evening," sports and culture reporter for ESPN Justin Tinsley tweeted.
A spokesman for Cosby, Andrew Wyatt, told U.S.A. Today that the former TV star is not tweeting from inside prison but rather had requested that a Father's Day message be posted for him.
"Mr. Cosby's [message] consisted of telling these men who have been incarcerated for many years, but are up for parole soon...to...take the word 'disadvantage' and remove the 'dis,' and start focusing on the advantage," Wyatt told the newspaper. "That advantage is to be better fathers and productive citizens," he added.
Cosby, who at one point was one the U.S.' most recognizable TV personalities, is currently serving a three to 10 year sentence in Pennsylvania. He was convicted in 2018 for drugging and sexually assaulting Andrea Constand in his home in January 2004. While Constand's case is the only case brought against the comedian thus far, he has also been sued for defamation by seven other accusers. Scores of women have accused Cosby of sexually abusing them over his decades-long career.
The Washington Post reported at the end of May that Cosby had dropped his countersuit against the women suing him for defamation, whom he claimed had made false allegations of sexual assault. The 81-year-old has repeatedly denied any accusations of wrongdoing against him.