Bill Cosby is 'Sexually Violent Predator,' Judge Rules: What the Classification Means
A judge declared that comedian Bill Cosby is a "sexually violent predator," on Tuesday, the Associated Press reported.
Associated Press said the classification means the 81-year-old will have to attend monthly counseling for the rest of his life, and his name will appear on a sex-offender registry that will be sent to schools, victims and neighbors. The news comes as Montgomery County Judge Steven O'Neill made the decision during the comedian's sentencing.
The comedian known for his iconic role as Dr. Cliff Huxtable on The Cosby Show was found guilty on three counts of aggravated assault in April for sexually assaulting and drugging former Temple University employee Andrea Constand at his Philadelphia home in 2004. He could face up to three to 10 years in prison.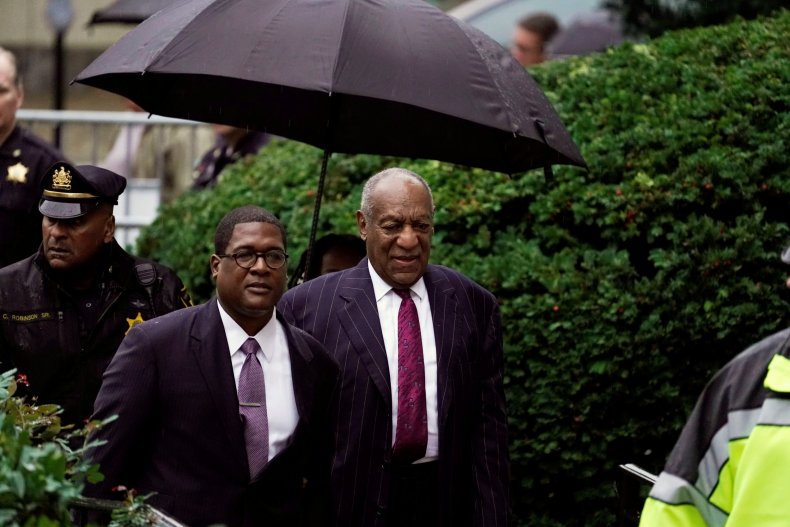 The Pennsylvania Sexual Offenders Board of Assessment (SOAB) states that "a sexually violent offender in Pennsylvania who has a mental abnormality or personality disorder...makes the person likely to engage in predatory sexually violent offenses." After a person is convicted of a sexually violent offense in the state of Pennsylvania, the court will order a sexually violent predator assessment by the SOAB.
A psychologist for the state of Pennsylvania stated on Monday that Cosby has a mental disorder that gives him an uncontrollable urge to assault women, the AP reported.
"Within 90 days of the date of conviction, the SOAB must submit a written assessment recommending whether or not the individual should be classified as a Sexually Violent Predator, based on numerous factors set forth in the law. The final determination as to whether someone should be classified as a Sexually Violent Predator is made by the Court after a Sexually Violent Predator hearing," the website states.
Prosecutors asked the judge for five to 10 years in prison, and the defense requested that Cosby stay under house arrest because of his old age and he is legally blind, according to the AP. The former TV star's lawyers argue that Cosby should not be classified as a sexually violent predator, claiming that Pennsylvania's sex-offender law is unconstitutional and that the 81-year-old is not a threat to the public, the AP reported.
Despite their arguments, O'Neil said the prosecutors have "clear and convincing" evidence that Cosby should be classified as a sexually violent predator, according to the AP. More than 60 women have accused Cosby of sexual misconduct, but only Constand's complaint led to criminal charges.
Earlier this month and days prior to the judge's decision, Cosby's star on the Hollywood Walk of Fame was vandalized, according to CNN. The Los Angeles Police Department confirmed the comedian's name on the star was spray-painted with the words "Serial Rapist."