Bill de Blasio Contemplating Leaving Presidential Race Next Month
New York City Mayor and 2020 presidential hopeful Bill de Blasio said he would drop out of the crowded race on October 1 if he failed to qualify for next month's round of Democratic debates.
Just half of the Democrats hoping to nab a seat in the Oval Office next year have qualified for the September debate, but the 10 who didn't are still clinging on to hope that they'll be able to take the stage in October.
At a press conference Wednesday, de Blasio said that it would be "really tough to conceive" that he would continue his run if he did not qualify for two debates in a row.
"I think the logical thing to say is, I'm going to try to get into the October debates. If I can, I think that's a good reason to keep going forward, and if I can't, I think it's really tough to conceive of continuing," he told reporters at the conference.
In order to qualify for the October debates, candidates will need to have 130,000 donations with at least 400 unique donors from 20 different states. They also need to poll at 2 percent in more than four national or early primary state polls from Iowa, New Hampshire, South Carolina or Nevada.
De Blasio, who is finishing out his second and final term as mayor of New York City failed to qualify for the September 12 debate which will take place in Houston, Texas. He was not asked to participate in CNN's climate change town hall on Wednesday night either.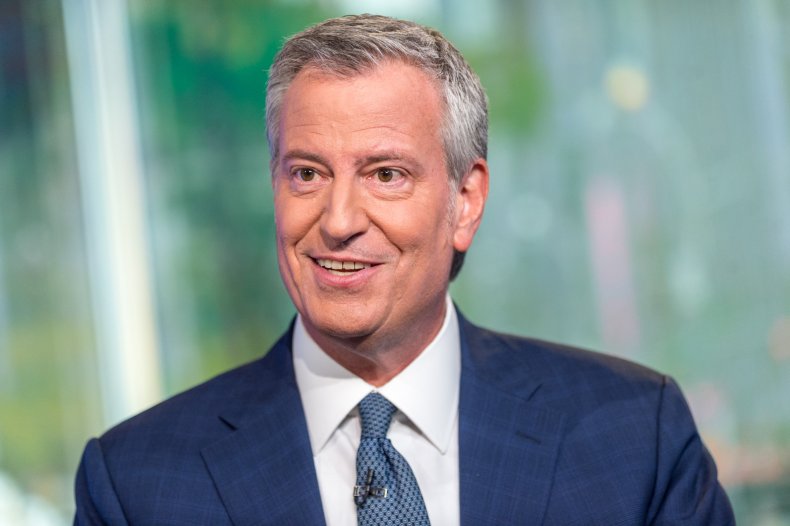 "I don't think the debates are the end-all-be-all," de Blasio said. "But they are kind of the main street of dialogue." Still, he said he hasn't run out of hope for his run.
"We're [in] one of the most unpredictable environments we've ever been in. Anything is possible," he said.
De Blasio came under fire this month when The New York Post received records indicating the mayor logged only 7 hours of work from City Hall in May. As mayor, De Blasio earns a salary of $21,562.50 each month.
The 10 candidates who did not qualify for the September debates but still remain in the presidential race are de Blasio, Congressman Tim Ryan, Senator Michael Bennet, Governor Steve Bullock, former Congressman John Delaney, Congresswoman Tulsi Gabbard, Mayor Wayne Messam, former Congressman Joe Sestak, former hedge funder and activist Tom Steyer and self-help author Marianne Williamson.
Senator Kirsten Gillibrand, Governor Jay Inslee, former Governor John Hickenlooper, Congressman Seth Moulton, Congressman Eric Swalwell and former State Senator Richard Ojeda have dropped out of the race.