New York City Mayor Bill de Blasio said on Tuesday that the New York attorney general's harassment report on Governor Andrew Cuomo is "very troubling."
During a press briefing, de Blasio was asked about the recent report released by New York Attorney General Letitia James and in response he said that it represents behaviors that are "unacceptable. Unacceptable for anyone, let alone a public servant."
He continued, "I've been very clear about the fact that what we've seen is disqualifying. I'll look at this report and have more to say, but [it's] very, very troubling and painful to hear that accounting of a powerful person treating people that way."
Newsweek was directed to de Blasio's comments during the press conference after reaching out to his office for comment.
De Blasio's comments come shortly after the harassment report against Cuomo was announced by James during a press conference.
"The independent investigation has concluded that Governor Andrew Cuomo sexually harassed multiple women, and in doing so violated federal and state law," James said during the press conference.
According to James, the investigation into the governor's misconduct found that he "sexually harassed" several New York state employees, including actions such as "unwelcome and non consensual touching and making numerous offensive comments of a suggestive sexual nature, that created a hostile work environment for women."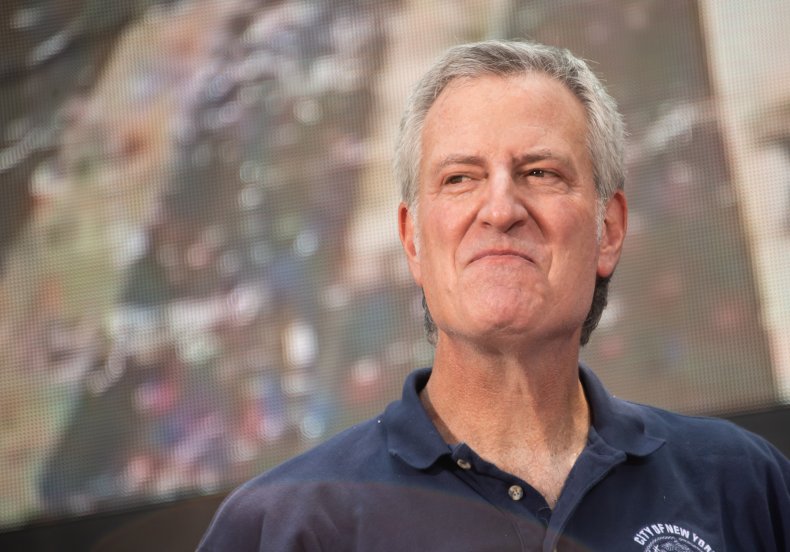 James' investigation also found that Cuomo retaliated against an employee that openly spoke about the governor's workplace misconduct.
"We also find the Executive Chamber's response to allegations of sexual harassment violated its internal policies and that the Executive Chamber's response to one complainant's allegations constituted unlawful retaliation," the attorney general's report said.
The investigation by the state's attorney general began in March after numerous sexual harassment allegations were brought against Cuomo.
Prior to the investigations findings, numerous lawmakers, including de Blasio, called for Cuomo to resign.
During a press briefing in March, de Blasio said that Cuomo "can no longer serve as governor."
"The latest report...That the governor called an employee in of his, someone who he had power over, called them to a private place and then sexually assaulted her, is absolutely unacceptable. It is disgusting to me," de Blasio said in March.
Cuomo has continued to deny all of the allegations brought against him and has opposed the calls for his own resignation.
"I never harassed anyone, I never assaulted anyone, I never abused anyone," Cuomo said in March. "I'm not going to resign."