New York City Mayor Bill de Blasio Endorses Hillary Clinton for President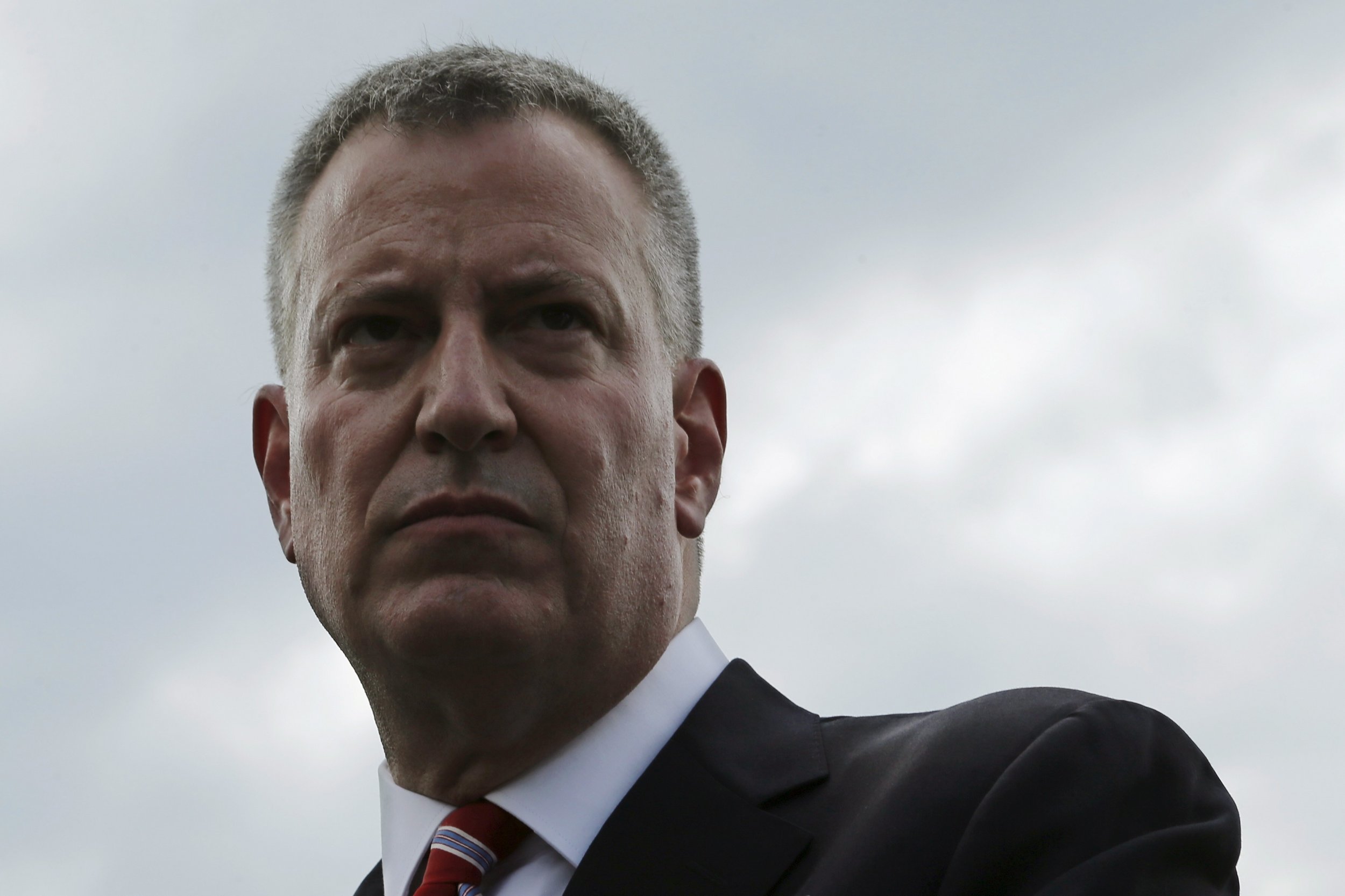 New York City Mayor Bill de Blasio on Friday said he is endorsing fellow Democrat Hillary Clinton for president in 2016. De Blasio, who ran Clinton's successful Senate campaign in 2000, had been criticized for not backing her right after she announced her bid in April.
When asked about why it took him several months to endorse Clinton, de Blasio said he's been watching the candidate's platform.
"I have seen her vision and platform develop over five months. I'm extremely pleased with what she's put on the table, but she has a history of fighting on issues that convinces me," de Blasio said Friday on MSNBC.
De Blasio said he will "absolutely" campaign for her "enthusiastically." Clinton is generally seen as the Democratic front-runner.
"The candidate who I believe can fundamentally address income inequality effectively, the candidate who has the right vision and the right experience and the ability to get the job done, is Hillary Clinton," he said during the interview.
Income inequality was a key topic in de Blasio's mayoral bid in 2014. He earlier announced plans to travel to Iowa later this year to host a bipartisan forum for presidential candidates that will focus on income inequality.
De Blasio is a champion of progressive issues, and his decision is a blow to Clinton's main challenger, Senator Bernie Sanders of Vermont. Sanders also is considered to be a member of the progressive wing of the Democratic Party.
"I'm supporting, I am endorsing, Hillary Clinton enthusiastically because we have to take on income inequality. It is the issue of our time. We have to restore the middle class, and Hillary Clinton knows how to do it, will get it done and has a progressive platform that speaks to all the changes we need, including progressive taxation," de Blasio added.
It was not immediately clear how de Blasio's announcement would affect the upcoming forum, which is scheduled for December 6. It will put him on the national stage, as Iowa is a significant state for presidential campaigns. The first votes of the election cycle will be cast there on February 1.
All candidates were notified recently about the forum, and official invitations to the top five candidates in each party will go out next week, Geri Prado, executive director of the Progressive Agenda Committee, said in a statement. The final participants will be announced in November.
The Progressive Agenda—a set of proposals that build upon the work of dozens of economists, lawmakers and progressive activists with the aim of addressing income inequality—is planning the event with Simpson College. The mayor, along with dozens of other leaders, has supported the Progressive Agenda.
De Blasio said the presidential race will be tight, and he urged Americans not to underestimate Republican candidate Ben Carson, a retired neurosurgeon.