Bill De Blasio Mulls Vaccine Requirement for New York City Restaurants: 'We Need Mandates'
New York City Mayor Bill de Blasio said officials may impose a vaccine requirement for diners who want to eat at the city's restaurants on Friday.
When asked by CNN anchor Poppy Harlow about whether he would mandate vaccines at restaurants, de Blasio said "given everything we're learning about the Delta variant, all options are on the table."
"I keep saying we're climbing the ladder in terms of more and more mandates, tougher and tougher measures to make sure that people are vaccinated," de Blasio said.
"What's going to happen, bluntly, is that folks who are vaccinated are going to be able to experience all the things that they love in the life of this city, in this country. And folks who are not vaccinated are going to find that too many things that they want to do, they can't do unless they are vaccinated," he added.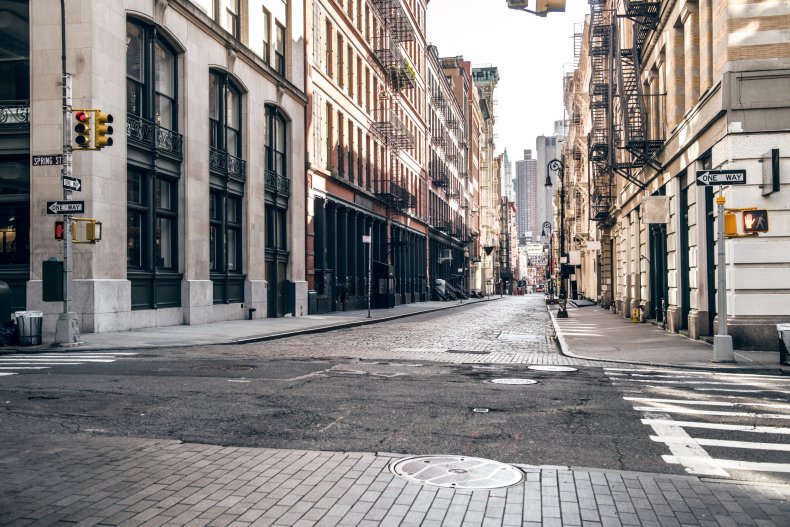 Asked if he had the power to mandate vaccinations in restaurants, the mayor said the city's health department "has very real powers," particularly in "emergency situations," and "can put out a variety of rules."
De Blasio noted the city has put forward incentives to encourage residents to get vaccinated. Earlier this week, city officials announced they would give $100 to those who get their first dose.
"But we need mandates," de Blasio said.
"We've got to show people this is the only way forward to get vaccinated. And if you don't get around to getting vaccinated, you're going to miss out on a lot of things that matter in life," he added.
De Blasio's comments come after restaurateur Danny Meyer said his restaurants in New York City and Washington, D.C. would start requiring proof of vaccination for those who want to dine there.
Meyer told CNBC this week he thinks the move will encourage more people to dine at his restaurants.
"I think that the vast majority of people who dine out, especially indoors, don't want to see us go back to how things were where we had either no opportunity to serve people indoors, or last September for the first time we could serve 25 percent capacity—that is so yesterday," Meyer said.
"We know right now that the vaccine works, and it's time to make sure that this economy continues to move forward," he added.
Broadway also announced Friday it will require masks and proof of vaccination for theatergoers who want to attend upcoming performances
De Blasio's office did not immediately respond to a request for comment from Newsweek.