Who Will Win in NYC? Election Guide, Voting Start Time, Candidates and Latest Polls Explained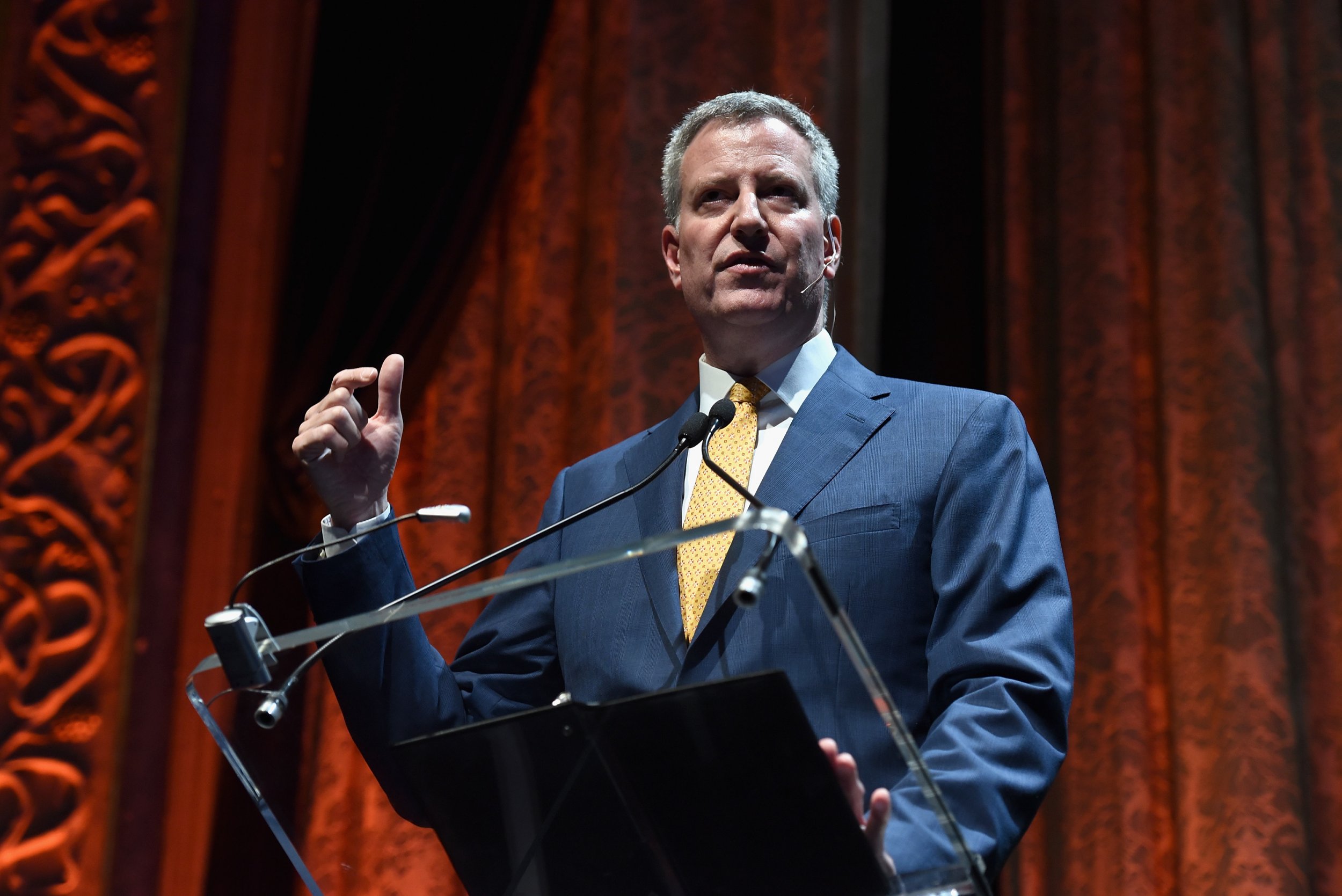 It's Election Day in New York, and as people flood to their polling stations, one question is nagging the rest of us: Who is predicted to win?
Polls are showing the current New York City Mayor Bill de Blasio winning by a landslide. According to a Quinnipiac University Poll, he'll take 61 percent of likely voters in his reelection bid.
De Blasio is running against his Republican challenger Nicole Malliotakis, a state assemblywoman who represents parts of Staten Island and Brooklyn and has garnered support from just 17 percent of likely voters. Reform Party candidate Sal Albanese is sitting at 8 percent, and Independent candidate Bo Dietl polled at 6 percent.
A poll by NBC News and the Marist College Institute for Public Opinion showed similar results: A landslide for the mayor. According to the NBC News/Marist poll, de Blasio leads his closest competitor, Republican Nicole Malliotakis, by 42 points, a formidable lead but a slight drop from when de Blasio won in 2013 with a 49-point margin over his closest opponent.
But like most voters, New York City likely voters are, according to the same Quinnipiac University Poll, divided along racial lines. De Blasio is expected to receive almost half of the white voters and Malliotakis will take about 30 percent. Most black voters — 84 percent — are expected to vote for de Blasio, and the majority of Hispanic voters — 65 percent — also polled for de Blasio. But beyond racial lines, a majority of likely expected voters said economic anxiety was the driving factor on how they decided to vote for mayor.
"With a solid grip on four out of five boroughs and his challengers still distant ... Mayor Bill de Blasio would seem to be gliding toward reelection in about four weeks," said Tim Malloy, assistant director of the Quinnipiac University Poll, in a statement. "The racial divide, which has bedeviled Mayor de Blasio since his first day in office, continues even as he finishes his first term."
It does well to remember that polls have failed New Yorkers before—and not just during the poll fiasco that was the 2016 presidential election. In 2009, polls showed Michael Bloomberg's challenger, Bill Thompson, leading polls by 18 points. In the end, Thompson lost to Bloomberg by just five points.
Polls are open from 6 a.m. until 9 p.m., and you can find your polling place online.